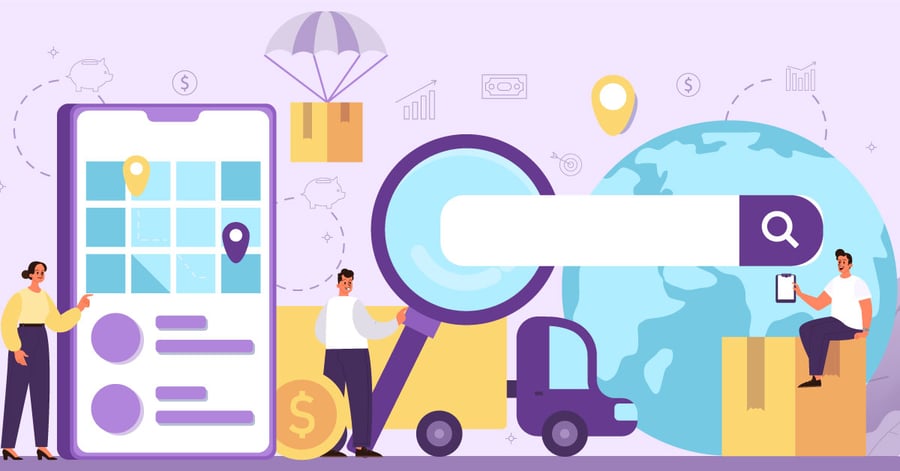 Suppliers are the first link and a crucial part of the value chain of businesses. They supply raw materials, intermediates, Manpower, Services etc. those are vital for the core business operations. Their supplies dictates the product quality, inventory cost, time-to-market and even customer satisfaction to a great extent. In the traditional way of doing business, collaboration of companies with their suppliers is fraught with delays and disconnects. It leads to negative impact on the aforementioned metrics and hence the top and bottom line as well.
Ramco's new & enriched Supplier Portal tackles the challenges on supplier collaboration on various aspects. The portal's cool features and how they can crank up your supplier visibility and performance are delineated here.
A typical material procurement process follows these steps.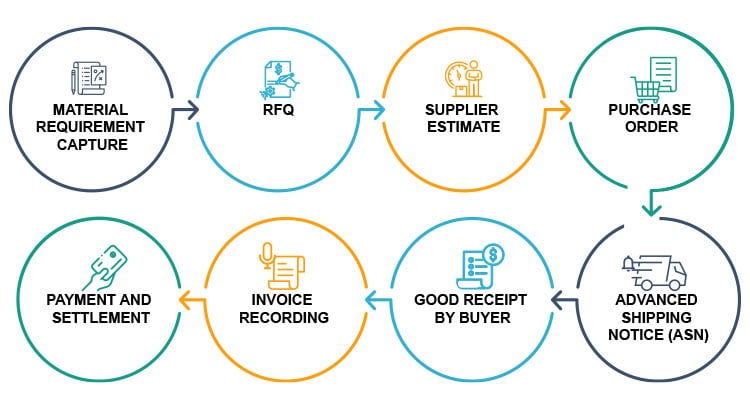 An unproductive and archaic way of managing the entire process is to let the procurement functions communicate over calls and through physical documents such as RFQs, purchase orders and invoices. This operating model is highly inefficient and opaque. None of the stakeholders have a visibility and real-time access to the procurement and fulfillment status.
Ramco has augmented its powerful ERP with a very an ingenious and user-friendly supplier portal. The portal is very slick and has comprehensive coverage of the process, from procurement to payment process. This makes it more streamlined, automated, and efficient to both the organization & suppliers.
Few highlights
Dashboard -Comprehensive & configurable dashboard that gives a sneak peek of various activities & action items
RFQ- Quotes- Supplier can view pending RFQs and impending expiries for them to be actioned. Once the quotations are provided by supplier, status of quotes can be tracked.

It can be drilled down to the level of items.

Orders & Shipment tracking- Orders are placed by buyer on the basis of quotes with an option for suppliers to accept or reject. This can completely avoid manual email of PDF order copies & getting confirmation via mail & tracking the same.

Upon order acceptance, an advanced shipping note, can be recorded in the portal.

Once the orders are shipped, they can also be tracked till delivery.
Query Management- Procurement teams and suppliers can raise & resolve queries. They can log them in the portal for their counterparts to address. Imagine a company with 10,000 suppliers having 10,000 queries every day and the number of calls they would have to place to the buyers and vice versa.
Recording the Bills – Organization can allow their suppliers to submit their Invoices directly through the portal along with invoice copy as attachment- making this a completely automated process (With or Without Order Ref, Dr/Cr Memos). These documents can go through approval levels & get converted into Invoice in the ERP automatically.
Payment Enquiries & Statement – Suppliers can view the payment status, recent payments, enquire on their past settlements, generate statement of account. This reduces cost on support system & avoids delay.
Supplier portal features improves the productivity of both company and its supplier's manifold. With the latest features, data entry happens only at the request creation stage. All the other tasks happen at the click of a button by different stakeholders at every other stage.
A noteworthy aspect is the effortless nature of Ramco CHIA chatbot. It is so smart and intuitive that functions such as updating contact details, tracking orders, material, and payment status looks like a piece of cake. More enhancements are also in the pipeline such as OCR based invoice capture and automatic invoice retrieval based on IRN from the Govt. portal (India GST). These features do take the UX up several notches.
Unlock potential value from efficient sourcing operations
Relieve burden on IT, support resources & systems
Helps centralize or decentralize the core functions, enquiries & approvals
Invoice entry outsourced to suppliers
Efficient communication management, real time data & reduction of friction in the funnel
Self-Service Supplier Portals are not just nice-to-haves anymore. It is an essential solution that allows companies to manage and connect with their suppliers, who are the key business partners. Reach out to us for a demonstration of our feature-loaded portal with a great user experience.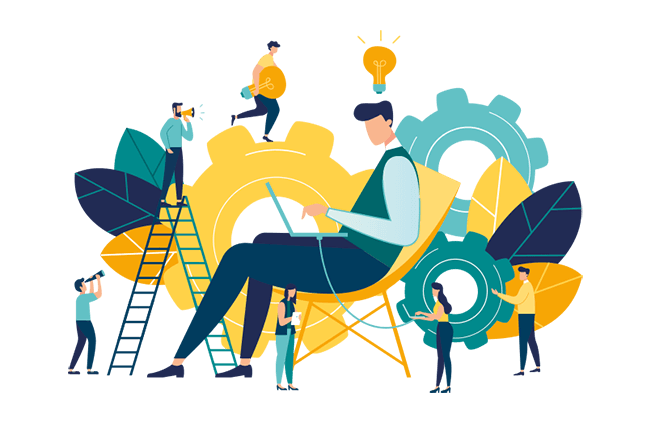 Contact Us for ERP Software