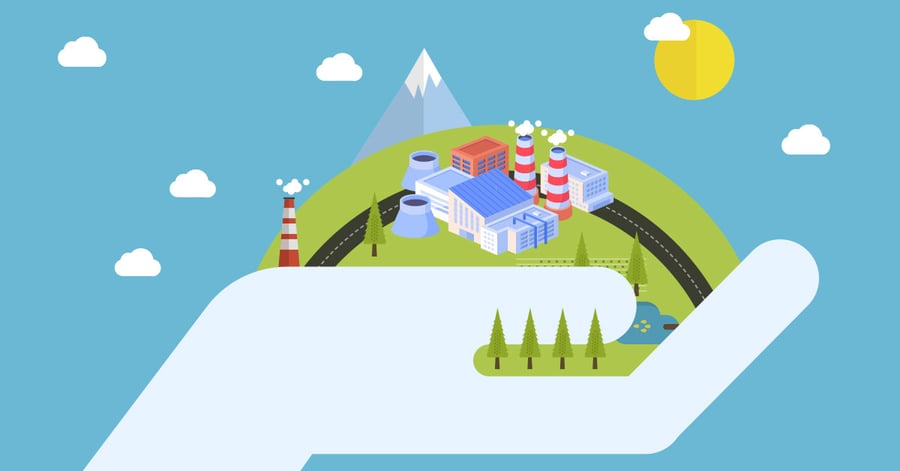 Complexity of Cement Manufacturing
With rising demand for infrastructure development, scale of cement manufacturing has grown leaps and bounds. In 2020 alone, the global cement production volume reached 4.1 billion metric tonnes (MT), with China alone contributing a staggering 2.2 billion MT. In this context, it becomes imperative to keep costs and environmental impact in check.
Cement Production involves complex processes having interdependencies and jointly determining the efficiency and emissions. A major component of the costs is the energy costs contributing 40-60% of the overall cost. Energy consumed depends on various chemical reactions happening in the cement kilns. It entails monitoring of hundreds of input and output parameters across all 8 stages of cement manufacturing to ensure desired quality, cost, and emission levels.
Environmental Impact
It is estimated that cement production needs 4 GJ/t. Emissions include sulphur dioxide, carbon dioxide (CO2), carbon monoxide, nitrous oxides, and particulate matter (PM and PM-10), especially dust which is produced throughout production.
As per the data of 2018, the Indian cement sector recorded a CO2 emission intensity of 576 kg CO2/t, whereas specific thermal energy consumption was 3.1 GJ/t of clinker and specific electrical energy consumption was 80 kWh/t of cement. Rigorous emission norms that gradually reduce the allowable emission levels over time have been put in place. For instance, in March 2017, the government of India restricted PM allowance to 30 mg/Nm3.
Existing Systems
In a modern cement manufacturing plant, the following advanced systems are used as a tool to improve energy efficiency and reduce emissions (as per a study conducted by the Cement Sustainability Initiative (CSI))
High-efficiency fans and variable speed drives for process fans.

Pre-grinding for ball mills.

Improving preheaters and kiln with high-frequency drives.

High-efficiency coolers for clinkers.

Use of advanced multichannel burner.

Use of renewable energy and alternate fuels.

Electrostatic precipitators to mitigate air pollution.
Process control and optimization use rule-based control strategies, known as fuzzy control or expert control. It simulates the behaviour of an expert human operator based on the process data. It can bring about an increase in efficiency of the kiln, improved heat recovery, online flame control, improved flow of materials, etc. The potential reduction in CO2 emission from process control is about 4–8 kg/Mt cement.
Nevertheless, execution of these techniques on old and new has its own hurdles. Since uptime varies from 70%–80%, the efficiency of kiln control may decrease. Optimizing a cement plant requires plenty of process variables, making it a daunting task.
The limitation of process controls is its inability to bring about change in real-time based on sudden or future changes in internal or external factors. Dusty environments in a cement plant impede data collection and reliability.
AI in Cement Manufacturing
Industrial Internet of Things (IIoT), Artificial Intelligence (AI), and Machine Learning (ML) are some state-of-the-art technologies behind the new revolution in industry, Industry 4.0. Incorporating these powerful techniques can bring about a Smart Cement Plant, which can reduce consumption and increase productivity while complying with stringent emission standards.
Based on a study, there are five major areas where AI and ML can be implemented to develop a Smart and Green Cement Manufacturing Plant.
Predictive Maintenance
Predictive maintenance adopts ML to analyse historical and real-time data from a multitude of sensors installed at key points throughout the plant, to predict the occurrence of a breakdown or failure. This could vastly improve the efficiency and uptime of components such as kilns, mills, and gearboxes, which occupy a majority of the maintenance schedule. Predictive maintenance has been observed to reduce maintenance costs by 20%.
Digital Twin
This is a complete end-to-end replica of a cement plant's operation, in digital form. All the process data and variables that go into a cement plant are fed into the digital twin. ML and AI dynamically simulate different scenarios, and analyse and learn the results to produce favourable optimizations to achieve maximum efficiency within imposed restrictions.
Predictive Quality Analytics
Predictive analytics uses ML and AI to provide a means to estimate the quality of cement with extreme accuracy, in real-time. This leads to optimal usage of limestone, milling time, and other processes, thereby achieving significant cost reduction.
Optimization of Alternative Fuels
In a smart cement plant, a blend of traditional and alternative fuels can be employed. ML develops a bespoke calorific prediction model for a variety of fuel blends for kilns. AI can dynamically implement this technique to obtain optimum efficiency from alternative fuels. This technology has already been implemented in some cement factories which are on track to completely shift to alternative fuels in the next decade.
Supply Chain Optimization
Historic data and ML techniques are used to formulate a supply and demand forecast model, for both consumers and smart cement plants. AI in cement manufacturing plants can auto-replenish necessary supplies well in advance, optimize stock levels and distribution centres. Consumers get the benefit of improved traceability through order tracking, receipts, monitoring, and automated re-ordering. Minimal intervention, improved efficiency, and reduction in operating costs are a few of the benefits of supply chain optimization of a smart cement plant.
Embracing AI and ML
One of the commercially available AI-powered solutions, claims a 90% accuracy for predicting recall due to quality, 68% accuracy in identifying any formation of lumps during the production of polypropylene within a period of five minutes, and boasts of saving total off-spec production time of 4 – 5 hours.
The realization of Industry 4.0 to develop a smart cement plant takes careful planning, execution, and vision. With all these powerful tools cement manufacturing can indeed drive the cement industry to new heights by reducing emissions and consumption while increasing productivity and quality.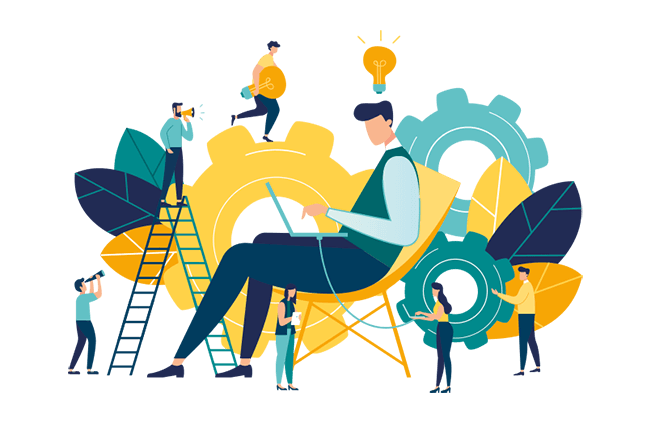 Contact Us for ERP Software