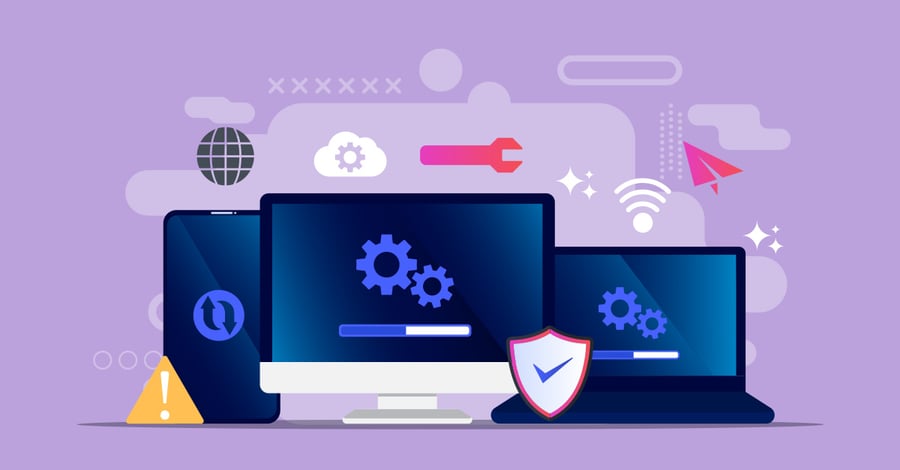 Today, businesses are dealing with technological innovations at a pace never experienced before. As B2B manufacturers are shifting to the cloud and adding new auxiliary systems like global logistics and e-commerce applications, they face the challenge of integrating these advanced and new applications into their legacy systems.
While ERP systems have always been important, they've now become even more critical to manufacturers because of the broader range of applications these systems manage. Therefore, patchworking these new applications and connecting them back to the ERP using middleware has served as just a temporary solution. And this cannot continue if manufacturers want lower-risk and high-performing functional systems.
Without upgrading and modernizing their ERP systems, manufacturers may find it difficult to leverage the functionality of more recent technologies like cloud applications.
What is ERP modernization?
ERP modernization begins with upgrading an existing ERP system to newer software, combined with migration from on-premises to cloud-based ERP. There are several reasons for modernizing ERP, from eliminating the inefficiencies of outdated or old processes, to meeting the business needs efficiently, enhancing the ease of use, supporting business growth, and improving security and compliance.
Below we have outlined a few significant reasons why upgrading your ERP system to a newer version would be a good idea for your manufacturing business.
Why Modernize ERP – Benefits of Modernizing ERP
Improved Connectivity
Software updates that connect systems, automate necessary operations, and enhance responsiveness can improve connectivity and coordination of multiple processes. Thus, leading to increased efficiency, accurate inventory management, improved demand forecasting, and cost optimization.
If a business is currently using multiple software solutions for performing different activities, modernizing ERP systems can help it in reducing silos and communication issues with an integrated solution. Moreover, data accuracy and reliability improve when all business data is sourced from a single system.
Ramco's well-integrated ERP system offers multiple capabilities like finance & accounting, supply chain management, enterprise asset management, production & manufacturing, quality management, HR & payroll and more on one common platform.
Increased Productivity
Modern ERP systems help in improving the productivity of all the employees of an organization. With quick access to accounting data on their mobile phones, accounting leaders can easily and quickly sign off on time-sensitive financial reports. With access to real-time supply chain data, logistics leaders can adjust to the changes proactively and maintain smooth operations, instead of putting operations on hold and playing catch-up. With automated payroll processes, human resources leaders can ensure accurate and smooth payment for employees. And the list goes on.
Easier Planning and Reporting
Upgrading your system will give you access to new reports and reporting tools, as well as additional features that can help in improving forecasting. Reporting upgrades can improve overall business functionality by increasing accuracy and reliability. Dashboards and interactive reports are features of many newer software systems that may be included in your solution or available as an add-on.
Support Growth
Growth-oriented businesses usually look for an ERP system that can scale in line with their rising footprint and sales without incurring new upfront costs or forcing them to make new hires continually.
The cloud-based ERP systems are scalable by nature, as they aren't bounded by the limitations of the on-premises infrastructure of a business. In contrast, many on-premises ERP systems have been highly customized over the years and despite that, even simple upgrades are a major headache, making the efficiencies of the cloud more attractive.
Enhanced Features
Usually, upgrades come with new and advanced features. Your business could be losing out on new features that could help in streamlining a procedure, providing insight into previously unavailable data, and more. The innovative features of an advanced cloud-based ERP system can help in moving towards zero UI and providing a best-in-class user experience, optimizing processes, planning resources, and minimizing costs.
Improved Process Productivity
An updated ERP software system supports entire business operations. Before upgrading your system, you must thoroughly review your business procedure. Many software vendors even start with a diagnostics step to examine your process flows and analyze how the system could automate them. With the latest systems in the market, you can support and streamline operations that you had previously carried out manually or with a less effective application.
Better Integration Capabilities
ERP integration is basically a process of connecting the ERP system with other applications or software in your organization so that they work cohesively in a unified and coordinated manner. Businesses can leverage this capability with advanced cloud-based ERP systems.
Moreover, modernizing ERP systems eliminates the need for disparate systems across geolocations and departments, and centralizes and integrates these functions into one single system. The aim is to streamline the processes and enhance information exchanges across the entire organization, irrespective of how small or large it is.
Essentially, it means, more work can be done (with automation) using fewer resources and lesser time, ultimately leading to fewer operational costs, and setting your business on a path towards growth.
Though you may have to invest an amount for installing and setting up the system, the benefits and cost savings it will offer in the long run will be worthwhile.
However, it is important to choose a reliable and well-established service provider that has been in the industry for years and gained expertise in every domain in order to leverage the maximum benefits of advanced technology.
Ramco, established in 1997, is a fast-growing enterprise software player and with a clientele of 1000+ satisfied clients across the globe. We aim to serve all businesses, irrespective of their size with multi-tenant cloud and mobile-based ERP software solutions at a reasonably affordable cost. The benefits of our ERP software include:
It provides on-the-go real-time analytics.

It offers a variety of extension tools and features to enhance the customer experience.

It provides a powerful, unified

enterprise services platform

that facilitates the complete integration of all Ramco ERP applications across industries

It facilitates process planning, resource allocation, and cost reduction.
If you are still not sure how can modernizing ERP systems benefit your business, get in touch with our experts to have a detailed discussion and make an appropriate decision.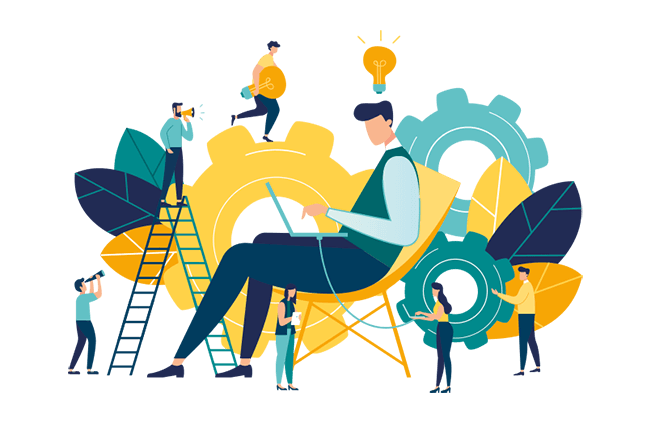 Contact Us for ERP Software