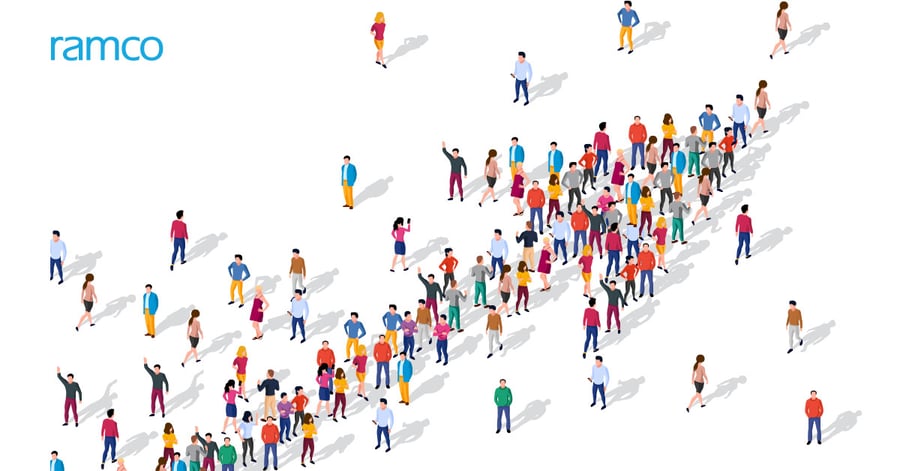 The COVID-19 pandemic has profoundly impacted businesses across industries. When the pandemic struck, businesses did not have a playbook for such a large black swan event. However, businesses adapted quickly to the changed realities of the workplace, leveraging technology to ensure business continuity, enhance workplace productivity, and drive business growth.
The gig economy witnessed substantial growth, employers and employees became open to the idea of working together from different locations. At the same time, businesses also began focusing on reducing cost structures.
People Centricity
A people-centric business embraces a performance structure that places the individual at the heart of every business decision. It is characterized by:
Management strategies tailored to the individual

Creating actionable outcomes aimed at enhancing growth

Enhancing people's performance through coaching, mentoring, and the tools to excel

Open and transparent communication
Growth Strategies
The leverage of technology for the digital transformation of businesses places people at both ends of the transformation process. At one end, people enable the digital transformation initiative with their skills, and at the other end, they are the consumers of the transformed workplace experience.
People-centric businesses recognize the potential of technology and data to enable upskilling and capability building to meet business needs. People-centric digital transformation is crucial to attaining differentiation. Businesses in every industry are adapting their structure, processes, and workplace models to fully exploit the capabilities of digital technologies to drive growth.
Building Organizational Capabilities
Developing digital capabilities and skills, building the right organizational structure, talent empowerment, and employee experience are key to driving enhanced engagement, higher productivity, and improved efficiency.
Robust organizational capabilities imbue the organization with the agility to take advantage of evolving innovation since employees look to leverage intelligent automation for greater productivity.
Process Automation in Recruitment
Process automation in recruitment can be a force multiplier for a recruitment strategy that targets a diverse set of candidates. Automation aids the effective management of the requirements of a multi-generational workforce.
Recruitment needs to be treated as an integral part of the workplace experience. Recruitment is the crucial entry point for employee experience. Intelligent automation of the recruitment process using chatbots helps in the screening of applicants. Automation also helps the management of the subsequent steps—scheduling interviews, evaluation of core and soft skills, issuing offer letters, and tracking offer acceptance.
AI/ML technologies can help with candidate selection. In other applications, conversational AI can be used to refresh the candidate database.
Recruitment Process Automation (RPA) empowers the organization by enabling the end-to-end management of the recruitment process with a lean workforce. This approach improves process efficiency while bringing about cost savings.
Employee Experience
The growth strategy would be incomplete without superior employee experience. This effort should aim to use technology for measures such as contactless time/attendance management, facial recognition for access control, ensuring safe distancing and contact tracing with a mobile app, etc.
AI increases the speed of operations with, for example, the automation of routine processes such as defaulting of travel information and defaulting of timesheet data. The predictive capabilities of AI can improve operations with the automatic flagging of billing discrepancies.
While some industries are facing a shortage of skilled manpower, certain other industries that have been negatively impacted by the pandemic have excess manpower. Digital transformation of businesses enables the reskilling and upskilling of employees to manage such manpower challenges. Additionally, technology tools help analyze turnover data to reorient HR strategy to enhance retention.
Employees look for mobility—lateral and vertical. Technological tools can be deployed for the efficient management of people skills and training, together with facilitating internal sponsorships and networking that will allow employees to explore growth opportunities.
People Analytics
Analytics platforms help track workforce performance in an agile manner. An analytics platform can obtain real-time data, and help in the monitoring of productivity and outputs instead of focusing on time put in by the employees. People analytics for talent acquisition helps cost reduction, better role-fitment, personalized onboarding, and enhanced retention.
New-Age

KPIs
KPIs for people across the workforce should focus on business and people outcomes, should promote lean operational efficiencies, and not focus on mere performance accomplishment. Technology tools can enable continuous evaluation tied to project deliveries or other critical milestones.
Employee Wellbeing
Creating a fair and equitable workplace environment is key to attracting and retaining top talent, enhancing engagement, and improving productivity. Addressing rising employee expectations of physical and mental wellbeing should be key considerations for a business' growth strategy.
Collaboration
Businesses should aim to use available technology platforms to facilitate collaboration across firms for the optimal matching of talent and work. Platforms for collaboration enable different firms to interact, pool talent, create talent networks, and share talent/candidates for the best recruitment outcomes.
However, collaboration in the workplace through the adoption of new technology can only be successful if it is backed by a suitable vision, the right attitude, is proactive and not reactive and is driven in a top-down manner.
Compliance
While driving business growth, it is also important to not lose sight of compliance requirements. Keeping up with the changing statutory regulations is a challenge for most organizations. Here, too, firms can leverage the capabilities of flexible technology platforms that allow reconfiguration with changing statutory regulations. Often, statutory regulations differ between states, further complicating the compliance problem. The power of available tech platforms can be used to ease the management of changing compliance requirements.
Some firms have a dedicated statutory regulations bureau to track regulations as they change and to then suitably update the tech platform.
Covid-19 has accelerated the adoption of digital solutions by organizations and made them focus on employee growth and well-being. For people-centric businesses embracing digital transformation in the right way will facilitate in creating a more engaged, collaborative, and productive workforce that, in turn, helps their organizations succeed as we enter the post-covid era.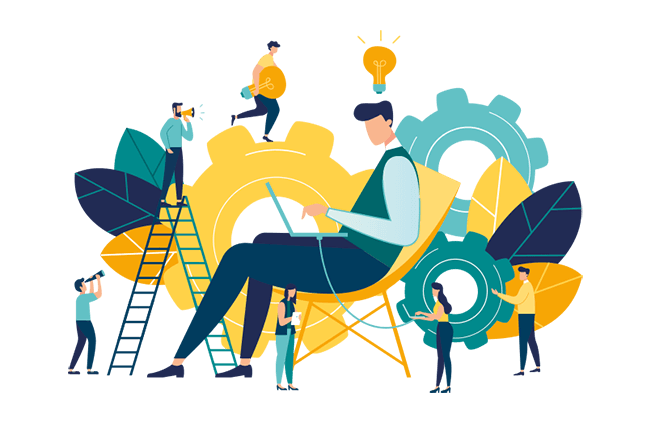 Contact Us for ERP Software