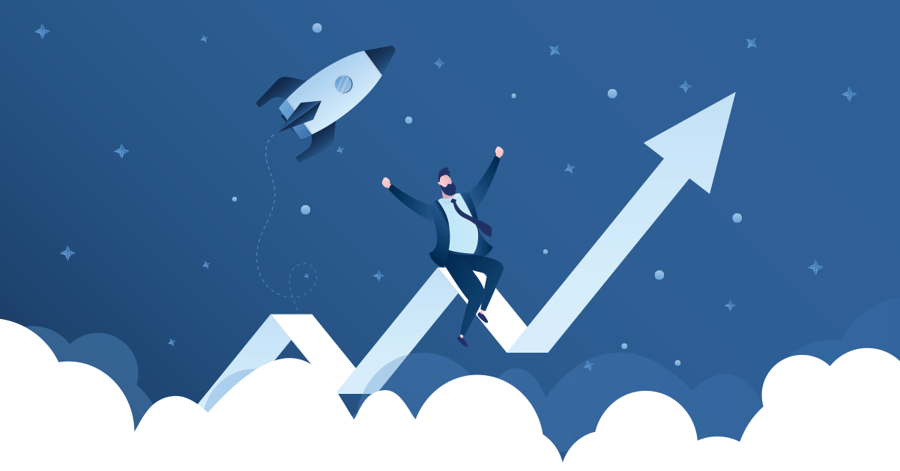 Enterprise Resource Planning (ERP) is a system that has proven to be highly valuable in helping organisations to cut costs, stay relevant in a changing world and improve customer experience and satisfaction. Today, companies are expected to adapt quickly by accepting ERP solutions to keep their organisation up and running. Embracing ERP software is extremely important or else businesses will find themselves left behind amongst their competitors.
Why is ERP useful, and what are some benefits that it offers?
There is a good reason why companies are choosing to invest in ERP. Given the number of benefits that it brings, it is only natural and reasonable that more organisations will follow suit.
ERP solutions enable a company to improve its efficiency and productivity. When this efficiency reaches and meets the various business workflow processes, it gives great insights into almost all aspects of the business. For consistency and to ensure that the work goes on without any hindrances, ERP software stores all critical data like bills of materials, operational processes, and vendor lists in one central place. This data and information are then made accessible to the relevant team members, which then helps them to coordinate with other divisions for smooth business operations. A good ERP blends so well with the business processes and enables streamlined business operations without even making the decision-makers realize there is a system in the background.
With this critical data right at your fingertips, it gives business leaders an edge over others since they can make well-rounded and informed decisions. Below are some scenarios where ERP can offer significant benefits.
Improved

M

anagement of

I

nventory
Anyone in a business where heavy inventory management is essential to their line of work would understand how difficult it can be to maintain a smooth flow of goods from in and out of the warehouse. An increased shortage of parts and ingredients was highly felt during the pandemic. Due to this, the global manufacturers have had to identify alternative suppliers adapting their supply chains to make up for fluctuating demand for deliveries.
This is precisely where an ERP cloud system may act as a boon for businesses, giving them a better opportunity to manage their supply chain. Due to easily accessible data, the issues that may be causing some form of hindrance to business operations can then be identified easily, ensuring that businesses can focus on other concerns and matters.
Mobility for an Agile Operations
Agility, adaptability and versatility are three key features businesses cannot ignore, given the unstable business environment, we find ourselves in today. What will happen if some unforeseeable event takes place and wrecks every single division and component of a company? How will you deal with it and regroup from this situation and move forward? These are only some of the questions that organisations should ask themselves, and naturally, it should be a high priority of any businessperson to come up with an answer to these questions.
One of the more recent benefits of a superior ERP system is the ability to access it anywhere from a mobile device. This mobile solution enables users to create applications that will work on any popular device, providing instant and secure access to information about the numerous operations of a business. Access to this information at any time can ensure that organisations can adapt on the fly.
Great

B

usiness

I

nsights
The biggest benefit of the ERP system is that it allows leaders to make well-informed decisions backed by data and facts. Goals and objectives are met comprehensively with the aid of these systems, which also ensures one has the edge over its competitors. It also allows businesses to respond to their customer's needs, boosting their decision-making process.
Why

is Ramco

the

W

ay to

G

o?
Ramco's systems is an ERP services company that helps empower businesses to grow in a rapidly changing world. Ramco prides itself in helping organisations with mobility, business flexibility management and an improved interface to interact with the customers. If you want the best for your company, then Ramco is the way to go.
ERP systems bring many benefits to an organisation, and you should not understate their value. Invest in powerful ERP software from a renowned partner to take your business to the next level.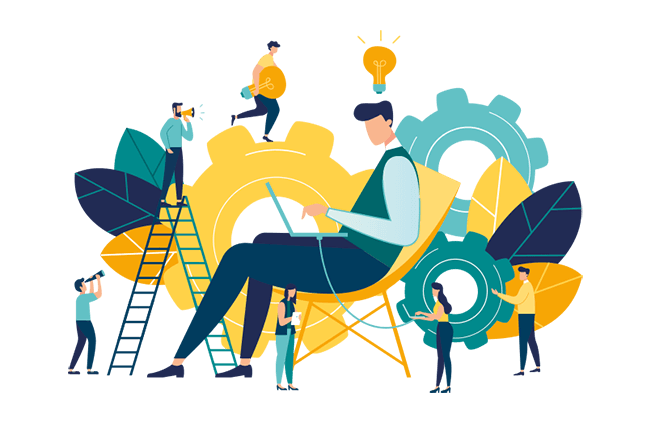 Contact Us for ERP Software