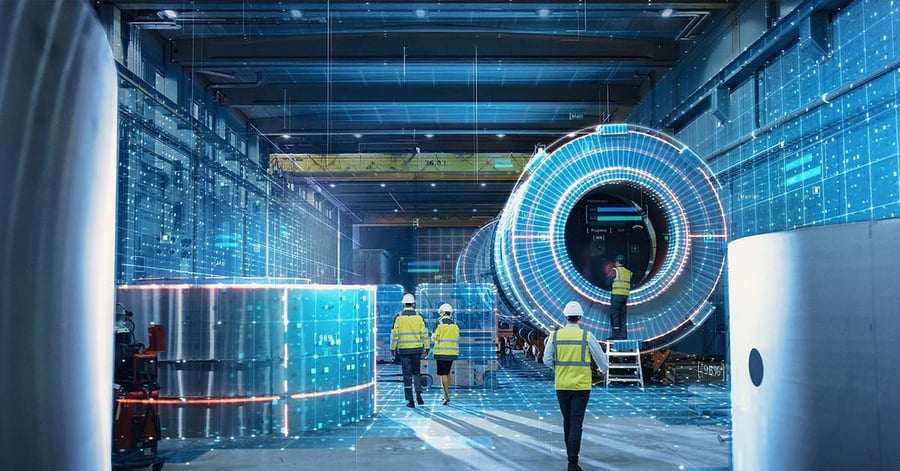 Research on the Enterprise Asset Management (EAM) market by ARC Advisory Group notes that as EAM systems become increasingly interconnected and intelligent, their role as a critical hub for enterprise asset data which can be shared with adjacent systems is growing. EAM is instrumental for companies having large assets on their books and the overall business profitability depends on the output that can be extracted from the assets. Customer interest in leveraging Enterprise Asset Management to get better insights into asset performance management, asset lifecycle management and reliability-centred maintenance is driving innovation across various industries.
The report also incorporated the key market trends currently, and they include:
SaaS and Cloud Adoption
Interest in Software-as-a-Service Solutions
Interest in Mobile Solutions

Industrial IoT Enhances EAM Capabilities

Awareness of Advanced EAM Systems
Adoption of Asset Management Standards
As manufacturers enhance their EAM approach, it's crucial that you take note of how EAM can transform organizational practices. The following are several ways asset management software can take organizational practices to the next level.
The Shift to Proactive Maintenance Practices
Enterprise Asset Management is developed as a preventive approach. EAM software will help you get on top of asset management while working towards a preventive maintenance strategy. The system notifies you when your assets need maintenance or repairs. Once the system is set up, it can automatically generate purchase orders, work orders, RFPs, etc., based on the schedules you have generated. This will enable on-time work order completion.
Go Mobile
Mobile technology is changing maintenance and asset management dramatically. The best part about this function is that there is a corresponding mobile app available for iOS, Android and Windows operating systems so as to make asset management on the go possible. With this, technicians can easily access audit trails, repair histories, place purchase orders, implement new work orders and more.
Standardize Best Practices
You can establish workflows and checklists with the help of EAM in order to ensure there is consistency within the organization. This can be of great benefit, especially in the case of troubleshooting, condition monitoring, accounting, and cost management.
Get Rid of Maintenance Backlog
One practice that can increase operational costs, reduce productivity and cause frequent downtime simultaneously is a runaway maintenance backlog. It has slowed down many organizations that otherwise had the potential to operate at maximum efficiency. You can get rid of this challenge with the EAM system in place.
EAM facilitates the organization to keep balanced resources and maintenance costs, thus clearing all the backlogged tasks. It also eliminates the need for emergency maintenance and compliance issues by capturing the small hiccups often left unnoticed.
Improve Health & Safety Practices
Robust health and safety practices are vital in ensuring the well-being of the employees as well as the assets. Modern Asset Management software comes up with strong powerful management tools. Acting as a central hub for health and safety data, while the EAM sets up inspection rounds, it also monitors everybody's safety certification. This will help in avoiding accidents and unplanned incidents.
Keep Up with Changing Technology
With the constant technological advancements, asset-driven enterprise organizations have to change the way they operate so as to remain competitive in today's world. EAM software technology will have to embrace the latest technological trends to achieve that. This will make the organization capable of offering better services to the clients using the latest innovations and eliminate business units from keeping date processes.
Change Decision-Making Practices
Managing an efficient asset-driven environment needs several business, operational and technical strategies. A business aiming to save costs and achieve maximum efficiency should know about its operational costs and how to save on them.
EAM software is an important resource that gives better insights into your company's asset-driven operations. It will help you in understanding how your facilities are performing and what steps are to be taken in order to achieve business goals. This way, it eliminates guesswork and aids in making sound organizational and operational decisions.
When efficient EAM solutions are paired with appropriate business processes, it will benefit the organization in refining work processes and spotting areas for improvement. If you wish to invest in EAM software, get in touch with the experts at Ramco Systems.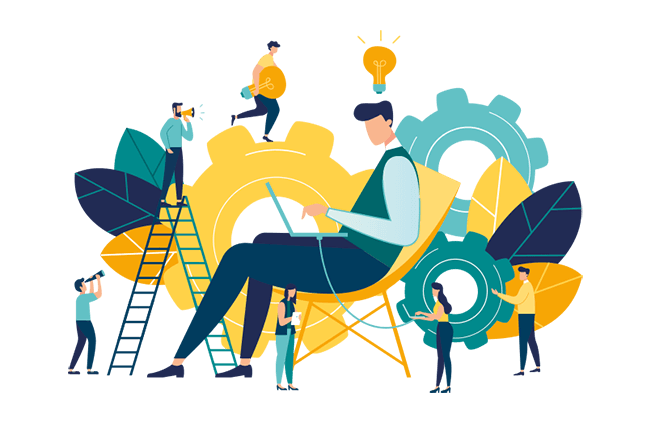 Contact Us for ERP Software