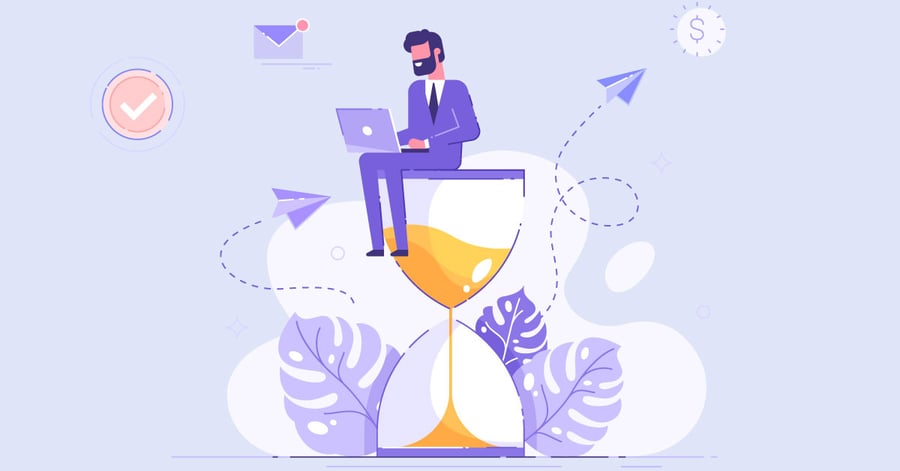 In a lot of industries, accurately calculating the amount of time a worker spends on assignment has been a very vital feature. Virtually every industry has measured the value of labor in shifts, hours, and minutes. Timesheets make this measurement possible. But timesheets aren't just about registering clocking in and out times anymore. Over the years, they have developed beyond these simple metrics and become an important tool to help businesses record metrics, bill clients, and generate revenue accurately.
Timesheets have changed with Time
People have calculated the hours spent engaging in a task throughout history. The concept of time spent is old, but it has proven to be the most effective technique of measuring and controlling production.
You can trace time tracking to Ancient Egypt when they maintained daily timesheets on clay tablets. The staffing industry was compensated in meals before there were currencies, based on the records placed in the clay tablet. Leaders updated the logs manually and interpreted them.
Companies have grappled with trying to determine the most accurate and efficient way to capture worker attendance data. Over time, like with many other features of work, there has been a continuous evolution of time-booking technology.
First there were attendance registers and manual punch cards. The very first industry to use pen and paper timesheets was the legal industry in order for lawyers to charge clients for the time spent on cases. Fixed fees were substituted by billable hours.
Over time, as technologies have evolved, many industries have sought technologies to ease the time tracking process. Paper-based manual attendance has been replaced with biometric devices, geo based tracking and now facial recognition.
Time-Tracking and the benefits of digital technology


Now Time Tracking software has replaced manual entry, collection, checking, consolidation and invoicing. Here are the different ways time-tracking has evolved:

Timesheet capture is paperless:

We're long past the age of office workers clocking in and out on an antiquated time log sheet or time card machine. Now we're in the digital age of booking timesheets through facial recognition, voice recognition, chatbots and WhatsApp.

Online timesheet management is easier:

Once an organization scales up, so does the complexity of ensuring proper payment to their employees. The key features that online timesheet software must provide and is crucial is that it should be customizable, offer operational security, auto-fill and bulk upload features, easy export and import of data, fast reports, attachments, instant alerts and real-time

notifications

, flexible billing options, and more.

Timesheet-Billing Integration is automated:

With the utilization of AI/ML-based applications, timesheet billing and billing consolidation and invoice reconciliation has never been easier or faster. The benefits of coalescing AI technology with timesheet-billing consolidation are:

Universal validation & Defaulting

helps bring up the right choices and selections. Pre-populated timesheets where one can make timesheet completion and submission easy for project resources with timesheet pre-population rules.

Preventing damage:

Catching mistakes, errors & even fraud, eliminating billing errors with advanced timesheet validations, get instant alerts and notifications to ensure timely submission for processing time and billing.

Cost & Resourcing saving:

Recommending the best & most optimal options given the circumstances. Setting time and cost budgets for each project or task and getting estimates in the time tracker. Easily account for all resource costs and compare with budgets to make proactive billing decisions.

Organizing & preparing for the future:

Being able to predict, events such as faults and failures. Real-time revenue recognition, catching billing errors etc., Price and plan better-Use historical project information to negotiate price and schedules with your clients.
If you are still using archaic methods to book timesheets for your employees, reconcile your billing and create invoices, it is time to seriously think about updating to timesheet software to substantially improve your Time and Resource Management, capture attendance in real-time & invoice accurately.
If you would like to know more please contact us by filling the form below.
Interested in ERP Software? Let's connect!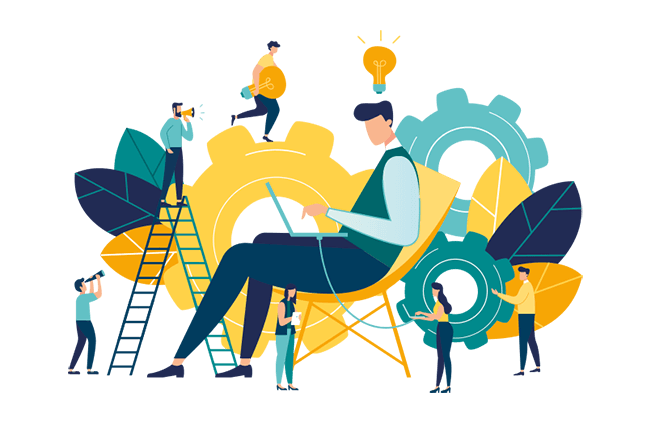 Contact Us for ERP Software