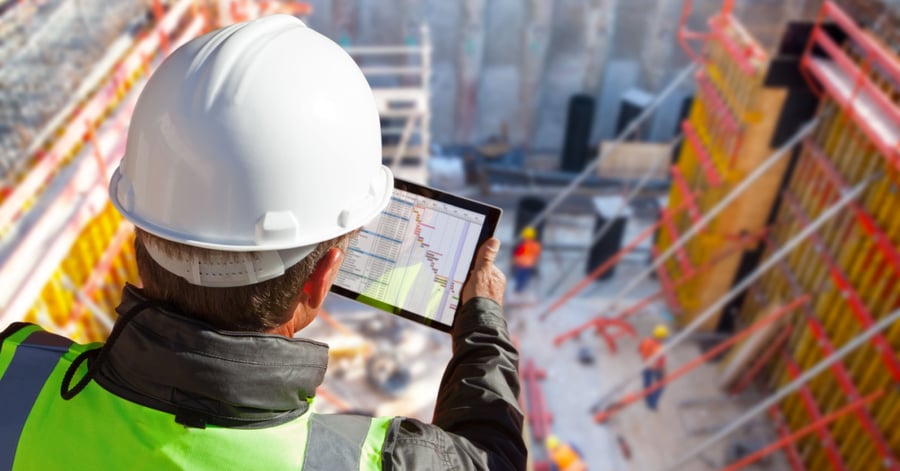 Today, when automation is changing the way every business functions, it would be difficult for any construction business, irrespective of its size, to survive without adapting to technological advances. Especially, as the market is getting even more sophisticated with customer-oriented competition, every business owner is conscious about not missing any opportunity to overtake their rivals in the business arena. Herein, a robust software solution that construction companies can leverage is a comprehensive ERP software purpose-built for the industry.
ERP (Enterprise Resource Planning) software for construction companies is basically an integrated process of gathering as well as organizing business data using a consolidated software suite. It helps managers in designing extensive plans for the successful engineering of projects, right from the beginning of project work till the outcome, and during the entire construction lifecycle as well. While construction project management remains the crux of a real-estate ERP, there are other vital elements to manage the entire value chain comprehensively. An ERP should help in managing the land capital, maintaining properties, rentals and many more.
Advanced ERP software combines all the construction business processes like payroll, accounting, inventory management, purchase management, supply chain management and more in one single system and takes care of all the business components, eliminating the paperwork and making the workforce more productive.
The benefits of having efficient ERP software for construction businesses are numerous. Let's take a look.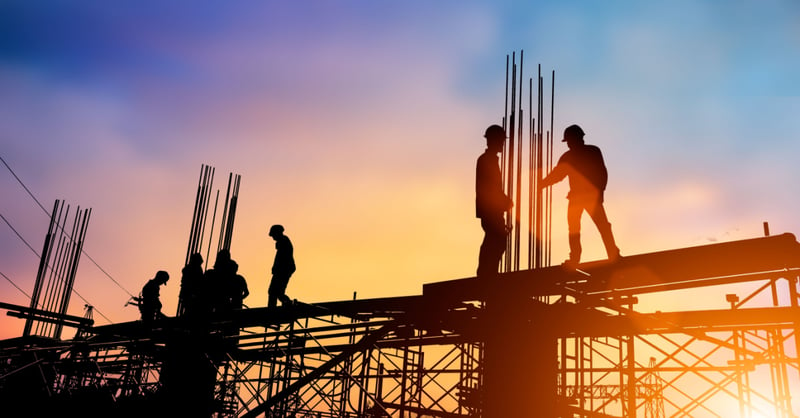 Diversity of business processes
With the industry becoming more and more aware of the ways to risk management, improve stability, enhance cost-effectiveness and other operational facets, construction companies had to encounter restrictions at every step of the way.
This led to the bifurcation of ERP software for construction companies into diversified modules such as contract management, architectural designing, project phasing, marketing, inventory management and HR management, and financial and accounting management. An all-encompassing ERP solution divides business processes into different modules. This doesn't only help in better handling the processes and streamlining them, but also organizes the system's regulatory compliance.
Optimize project management
In construction businesses, distributing assignments and monitoring project progress across different work locations has always been challenging. However, with an efficient ERP system, construction companies can easily monitor the status of all activities.
Real-time data enables the contractors to track the time that every employee spends on every task. This ability also makes it easier for them to bill the clients.
Moreover, the system provides better visibility over all the projects through automation. From identifying the right materials, choosing the right suppliers, and effective labour use, to schedule and contract management, the system makes project management simpler. It also helps with budget allocations and cost controlling for projects, helping you optimize your profits.
Informed decision-making
ERP is one of the many primary tools for making crucial financial decisions. Data-driven decision-making is important today to identify warning signs early, analyze the situation properly, identify the best way to tackle it and perform corrective actions. ERP for construction companies offers powerful insights into data.
Businesses have access to dashboards so that they can stay on top of the project's cost and margins and spot the early signs of potential opportunities and risks. It allows the managers to drill into the numbers in as much detail as they want so that they can easily tackle any area of concern in a timely manner.
Future-proofing
Digital tools aren't new to the industry, but most businesses rely on disparate tools. Though they may be fit for the purpose and serve each department well, they are difficult to link with other systems. Meaning, there may be discrepancies in the data that is processed by different departments, leading to unreliable reports.
ERPs for construction companies automate, standardize and integrate all the processes, reduce unnecessary downtime and IT costs, and allow for better project cost control so that you can stay on budget and on time.
Secure internal communication
Disconnections among departments are common challenges that construction companies encounter. These challenges slow down the operations besides affecting project deadlines. Moreover, when they have to handle more than one client, the exchange of information becomes complicated and tedious.
ERP software provides a centralized database that makes the exchange of information easier. It provides optimal data security and allows businesses to define user authorization for ensuring permission-based access to the data stored in it.
Ramco offers born-in-cloud enterprise modular solution with modules like finance & accounting, enterprise asset management, project management, HR & payroll, and more on a common platform. It enhances customer experience through a wide range of extension capabilities and tools, connects businesses 24/7 by providing real-time insights on the go, and provides a new set of features based on the pillars of ZERO UI and best-in-class user experience along with many other noteworthy benefits.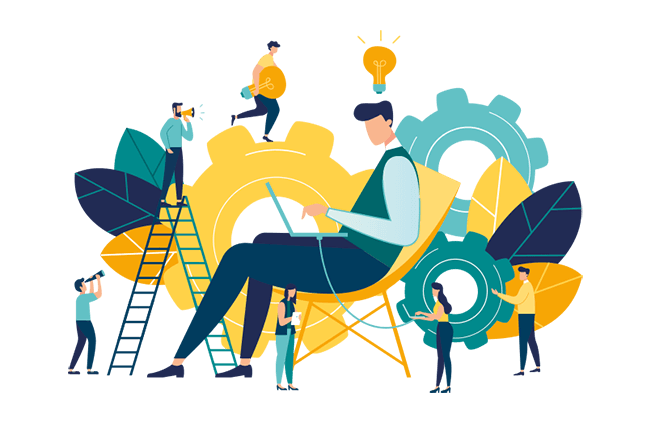 Contact Us for ERP Software