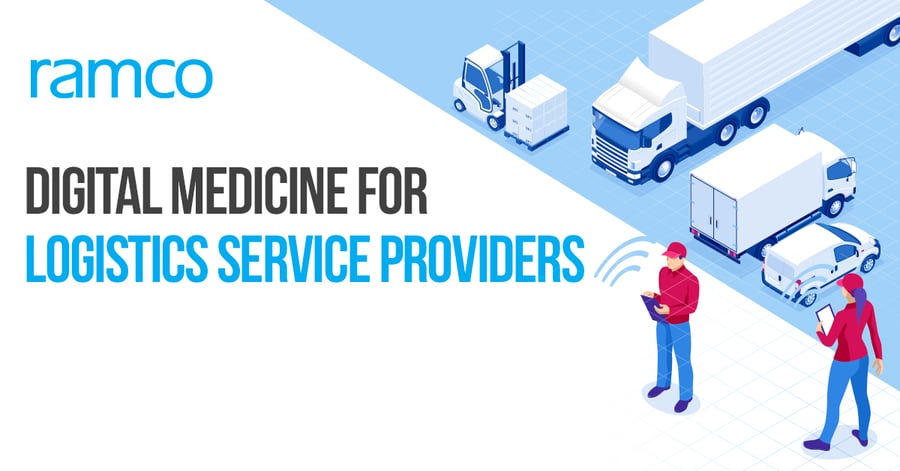 In the wake of supply chain disruptions caused by a coronavirus, visibility across the chain become vital not only for the buyer and seller but also for many other stakeholders who are fighting the dreaded virus.
While most of us don't find a considerable difference while purchasing our essential goods in stores or online, we should understand that Logistics Service Providers (LSPs) are working hard to keep the supply chain running during the COVID-19 outbreak. When it comes to the logistics segment, you can consider truck drivers and warehouse operators, as our "heroes on the front line."
To ensure that logistics services continue, and also build resilience to deal with these disruptions, the industry needs to make a note of the following:
Supply chain visibility is crucial to understand the impact of disruption and combat problems caused by COVID as well, to ensure the essentials reach the consumers
Capacities available in the complete network should be visible and available for all to utilize
Digitizing the entire operations can make it more resistant to such incidents
Real-time visibility is the new default
When regular supply chain activities are disrupted, real-time visibility becomes a game-changer in helping the rest of the ecosystem understand the impact, develop alternate solutions, and ensure safety. When suppliers cease production, and there's no visibility, it becomes even more difficult for LSPs to transport freight across borders. Logistics Providers who have invested in digitalizing their operations in the past can unearth this data, while others are left out to face challenges arising out of this predicament.
Paperless transactions and digitized operations
Logistics continues to be reliant on paper-based processes such as the Bill of Lading and other paper copies of packing lists from each logistics carrier. In some cases, such as with the Bill of Lading, physical paper copies are required by the law. For the most part, however, companies are yet to digitize their processes.
Protective measures for COVID-19 have made clear that operations dependent on physical assets, such as paper, can face severe disruption when physical presence is not a possibility. Physical signatures and paper printouts are usually handled by operations personnel who must come to the office or another place of work and coordinate with others, which contradicts the essence of social distancing. Besides, value chains that rely on information in these paper documents lose access to that visibility very quickly and cannot react to changing conditions.
Digitizing, then, is not merely a matter of cost, but primarily of visibility and managing supply chain risk. To limit the impact of points of failure in the value chain, it is essential to make data available through digital means.
One of the biggest challenges that the industry will face is impractical appointment scheduling, with unachievable appointment times due to facilities currently focusing on execution and taking shipments on a first-come, first-served basis, and this can disrupt and delay critical supply chains. This can be eliminated with real-time visibility.
Industry experts are now advising to leverage real-time visibility and optimization platforms to stay ahead of the curve in terms of keeping their operations running and serving the world in these times of need.
Give carrier owners a reason to share their data
The transportation capacity, be it trucks, containers, ULDs, ships, airlines, and rail cars, need to be optimally utilized in this critical phase. This is only possible if the capacities are exposed online seamlessly for all to use.
LSPs who value data highly may consider paying the carriers for the availability of data itself, in addition to the services they're sourcing. A more cost-efficient and profitable method is to institute capacity sharing rewards programs.
Blockchain is an ideal tech stack in which the data relating to performance, capacity, and risk is shared across a dedicated network most securely. Logistics companies can, for example, use payment commitments on the blockchain, pay carriers later, reduce the cost of services sold, and insulate themselves from carrier bankruptcy. These benefits multiply as the network grows. The result could be a financing ecosystem that makes data sharing pay for itself.
Begin your digitalization initiatives
Let's not assume current disruptions will not reappear. The digitalization process needs to be well-planned and rolled out in a phased manner. The most effective move is investing in a base platform that enables you to move the essential goods that the world is consuming, allows you to get real-time visibility, becomes contactless, and connects with the complete ecosystem digitally.
The importance of continuous dialogue among all parts of the supply chain is critical, and digitalization can enable this. If you can identify the pain points of a digital platform, then the ecosystem can react. Companies would know which part of their supply chains have the weakest links and visibility by investing in a platform that becomes even more critical
If logistics service providers begin to invest in platforms and institute data sharing models at the same time, they will be in a much better position to deal with a future shock.
The digital platform becomes the enabler, with AI / ML engines, so that the systems serve you instead of you having to serve the systems.
Have your organization taken your dose of Digital booster shots to create immunity against such future attacks?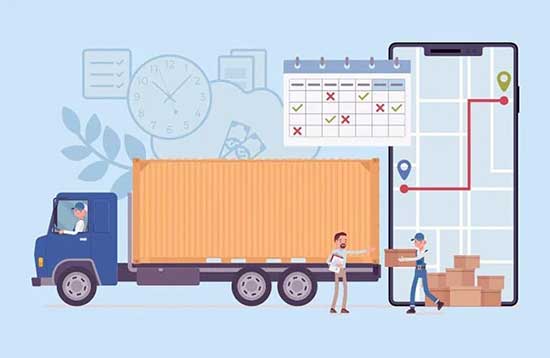 Lets Start Driving Revenue