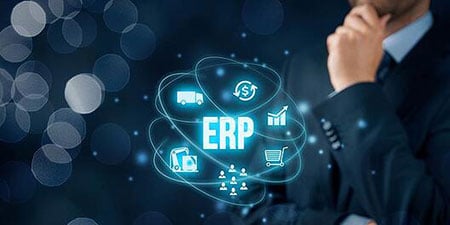 Mr. George hires a very efficient car to take a long road journey in the hills. Can he rely on a driver who has never driven in the hilly terrain? Can he embark on the journey without a route map or a GPS? Similarly will you consider an ERP which does not have experienced implementation partners or a well-defined implementation methodology? So what should a company evaluating an ERP should look for, when it comes to implementation capabilities?
A robust implementation methodology: Having a clear implementation methodology is a key ERP evaluation criterion. A good methodology provides an explicit guidance for the implementation process and supports it with tools, templates and checklists for effective execution. Apart from guidance on implementation a robust methodology also ensures quality of the project. Past successful implementations can be repeated only with a consistent methodology used across all projects. ERP systems are projects that cause massive change in companies; therefore, the project should include a clear guideline. In every stage of the guideline, it should be determined that what activities will be carried out, how, when and with which resources. At the same time one should be careful. We don't need to use a gun to kill a fly. The provided guidelines should be effective and should not include unnecessary activities for the companies. There are known cases of heavy duty implementations tiring out the core team without commensurate benefits. ERP vendors like Ramco have a flexible methodology depending on project size and objectives.
Domain experience of the implementer: Let us go back to our example of Mr. George. Hiring an implementation partner with relevant domain experience is equivalent to hiring a driver with sufficient experience in driving under similar conditions. All leading ERP vendors publish their list of customers and case studies to show case this experience. However there are important questions to ask. What is the implementation experience of the company or partner you are talking with? Are the consultants who did all those implementations still with the company? Are they available to provide an oversight to your project? Does the methodology capture lessons learnt from past projects and does the knowledge management system disseminate this knowledge for future use? It is surprising that many large global ERP vendors/partners don't score well on these parameters when customers do a due diligence. Few fast growing ERP vendors like Ramco have turned these into a competitive advantage by focusing on knowledge extraction and dissemination across consulting teams and partners.
Organizational Change Management capabilities: Implementations are done by the people along with people for the people. Did you learn a subject well if you did not like the teacher? Probably not. Would you adopt best practices prescribed by a consultant you are not comfortable with? An implementation partner having a cultural fit with your organization is a critical success factor. Miller Coors sued a large IT services company for $100 million over failure to implement an ERP upgrade project. According to the customer the vendor failed to staff the project with a mix of adequate skills. ERP projects are transformational in nature and need significant organizational change management. A critical selection criterion therefore is whether the partner can be a trusted advisor to the client on best practices, processes and change management as opposed to an "order taker" from the users.
Productized Implementation Instruments: As mentioned earlier a good methodology does not only have a laid down process but also contains instruments to facilitate its execution. Instruments serve the purpose of disseminating organizational knowledge and reduce the risk of depending entirely on the project consultants in this industry fraught with high attrition rates. For example when it comes to requirement gathering does the methodology have an exhaustive business process questionnaire for eliciting requirements thoroughly. Another critical phase of implementations is "Testing". Does the methodology have a repository of test scenarios which must be tested before going live? User training and education are an important factor of successfully implementing ERP. The main reason for having education and training programmes for ERP implementation is to make the user comfortable with the system and increase the expertise and knowledge level of the employees. Do the implementers have quality material and devote adequate time for in person training? Is the material available online to customers for future use? Thus reusable project instruments are a hallmark of robust implementation methodolo
Adequate support: Supplier support during the post go live period is critical. In order to be competitive many implementers cut down this period and the project is handed over to faceless support numbers and email ids. It's not their job to solve go live issues nor are they equipped to do so. Thus continued access to the implementation team during a fairly long stabilization period is the key to success. After production support we have technical support. Can the implementer provide in person support? Is it available only for business hours or 24x7? Are online self-service tools and knowledgebase available for user queries? Successful implementers understand that for the customer life begins after Go Live and they need to be around to make it enjoyable.
Are you embarking on an ERP evaluation journey? Please don't look at only the car i.e. the software. A diligent evaluation of the driver, route maps and availability of operating manuals are equally important.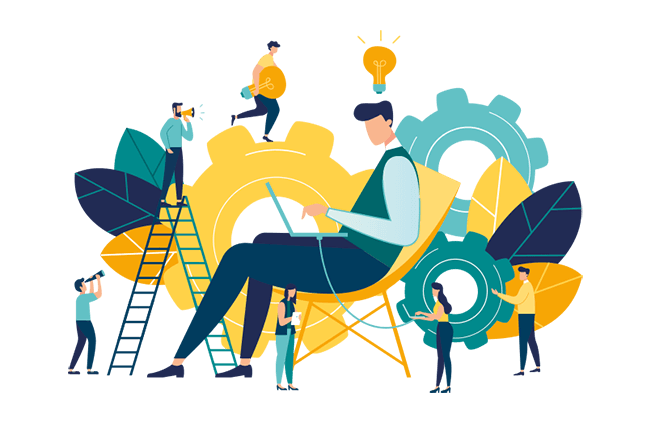 Contact Us for ERP Software