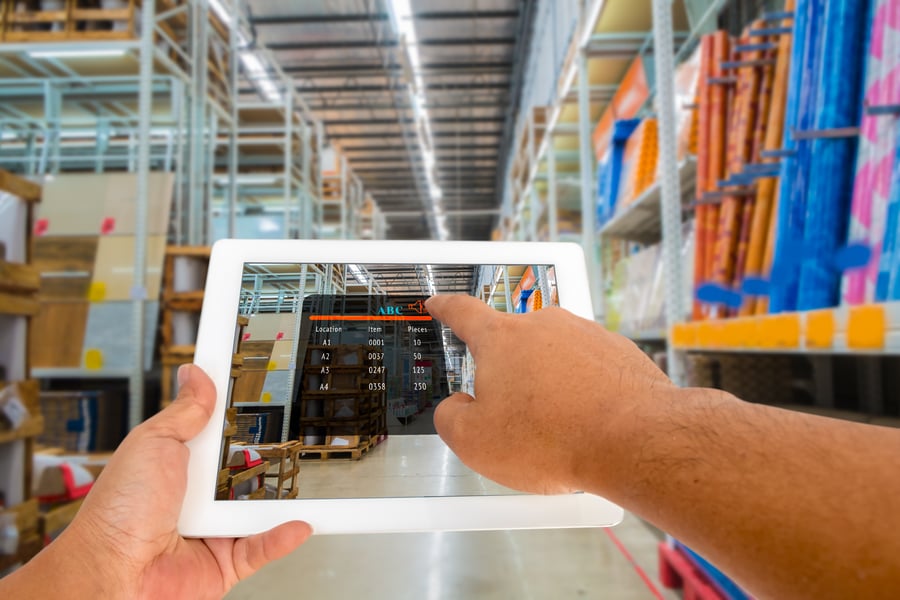 In the last blog post, we saw a curtain raiser of the super-disruptive technological innovations that are waiting to transform the logistics landscape. Winning in this transformative environment requires the smart adoption of these technologies. The recent years have seen many start-ups mushroom in the logistics landscape. In addition, the concept of "sharing" has expanded into a potential business model thanks to platform technologies; cloud-based solutions and network-centric innovations. This collaborative approach has shown incredible promise in taking the industry to new heights. However, the journey has many hurdles and the transformation of theory into reality has many practical impediments.
Let's check out some of the new collaborative business models, their challenges, and possible solutions.
New entrants
The new members of the logistics ecosystem, the start-ups, have a common characteristic. They all have cognitive and intelligent technology as their trump card. Their USP most commonly involves an innovative and unique solution to a common, specific problem the landscape is facing. However, most of the focus of these start-ups have been on the asset-light sections of the network – for example, freight forwarding or last-mile deliveries.
The new players of the freight forwarding game use smart pricing as their differentiator, allowing bids based on capacity, delivering quotes on a fast turnaround, and providing complete visibility on the pricing logic. These three advantages help customers compare rates and negotiate easily and with confidence.
The last-mile delivery, in turn, has been quite a hub of activity, with technology playing kingmaker. The uberized model has gained immense grounds in this sector, given its ability to map delivery requirements across the landscape with all possible available capacity. Uber, one of the leaders in this concept of crowd sharing, has already started smart deliveries through Uber Freight Plus, which is an ingenious extension of the concept of car sharing. One of our (Ramco Logistics software) customers Lynk is also on the same model.
Customer-turned new entrants
Interestingly, some of the new entrants to the logistics game are the industry's most popular customers themselves. Yes, e-commerce giants like Amazon have jumped into the last-mile fray looking for solutions that fine-tune its warehousing and quick delivery potentials. Amazon's focus on robotics to simplify warehouse management has already shown enough proof of increasing efficiencies. Amazon Prime Air, is in, turn aiming at conquering the last-mile challenges through drone-based package deliveries.
Alibaba, the e-commerce titans from Asia, are also taking their logistics challenges head-on by partnering with Cainiao, a leading Chinese logistics company. Alibaba has also formally announced that its current focus will be on strengthening its delivery and shipping capabilities over the coming years, meeting the goal of 24-hour deliveries within China and 72-hour deliveries across the world.
Given the technological and strategic focus that logistics demands, even the most prized customers of the landscape are now shifting their attention from selling to meeting the exponentially high delivery expectations. But beating the delivery challenge requires much more than just technological wizardry. It needs a completely rehashed business model – a model that works through collaboration.
New business models based on collaboration
With start-ups grabbing the limelight within the niche sections of the logistics landscape, the existing players are looking for new, unique business models that can overcome the current decelerating and competitive landscape with a completely new set of collaborative dynamics.
The landscape has many interesting forms of collaboration, with asset sharing and horizontal collaboration showing scope for limited expansion at specific nodes of the logistics network. For example, fleet and network sharing across logistics players based on pre-existing agreements, mergers and acquisitions, joint ventures, and goal-based alliances. Horizontal collaboration is another common approach that's already in place. Last-mile partnerships are yet another interesting form of collaboration, where organizations such as DHL and FedEx regularly partner with local logistics and postal companies for beating the last-mile stress. Technology too has contributed to this concept with M2M parcel loading solutions. However, all these forms are inhibited by gross fragmentation and inefficiencies. Hence the need for a consistent, standardized concept of collaboration has become critical in today's challenging logistics ecosystem.
The Physical Internet (PI) has arrived as a potentially robust solution in this scenario. This concept has collaborative operations at its core, and this approach benefits the logistics network since this industry primarily functions based on teamwork. PI delivers standardization across every logistics node and transportation practices. With the potential of saving millions of dollars, PI can help in successfully mapping all the siloed operations across the logistics network. These well-connected nodes place multiple logistics organizations under a common umbrella of standardization, delivering efficiency and savings. But what is PI all about – let's take a look.
PI – collaborative standardization of logistics practices
A concept that took shape in this decade, PI is all about duplicating the efficiencies of data transfer across the Internet in the real world too. If real objects were moved in the real world using the same concept as data transfer across the Internet, then the same principles of standardization, synchronized transportation, organized distribution, and stringent protocols can be applied. For example, if we apply consistency across every aspect of transportation, including the dimensions of the goods or containers, the methodology of packing goods, the placement of sensors, and intelligent automation, then the efficiency of every aspect of logistics, from warehousing to last-mile delivery, will exponentially improve. PI will also deliver extensive cost savings and excellent-quality service, fostering a positive and trusted customer relationship.
Challenges of PI
A key prerequisite for PI to succeed is the need for every logistics participant in the ecosystem to put their over competitive approaches aside and cooperate for a common good. It will also require establishing new standards that enable every participant of PI to get an equal share of space and connectivity across the logistics network. Visibility, security, and effective communication are essential for PI to succeed, with a command centre–type operational control and data management giving permission-based access to each stakeholder. This means that the landscape will need to create a controlled and shared physical and virtual environment based on mutually beneficial partnerships.
Collaborative operations: the road to logistics success
Smart technology, new business models, agile startups, and unique concepts such as the physical internet have arrived as a ray of hope to the struggling logistics landscape. But adopting these new age solutions would require making a lot of changes and collaborating with each other to meet common goals. If we are not ready to meet these disruptive changes, then today's inevitable last-mile and warehousing challenges will definitely engulf the entire landscape.
In the next blog post, we will look at the interesting concept of circumstances driving the creation of unique and agile logistics start-ups in more detail.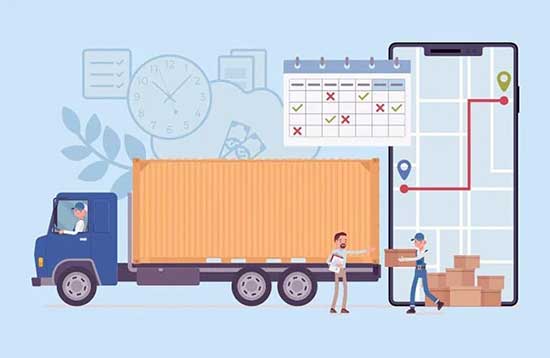 Lets Start Driving Revenue