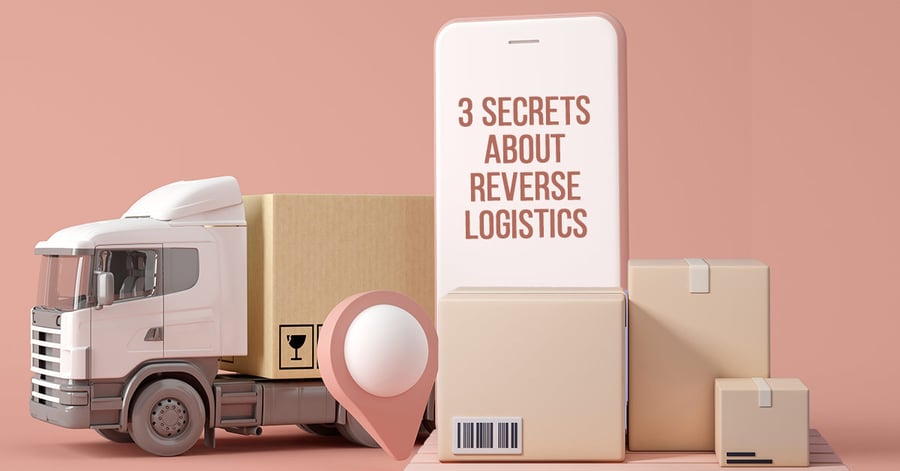 Today, the reverse logistics process has become an essential component of a successful and streamlined supply chain. Albeit it has been a part of the retail industry for over 100 years, it was not a must-needed system back then.
In the last few years, since the upsurge in e-commerce is observed, reverse logistics, meaning consumers shipping goods back to the retailer, has gained popularity and become an integral part of businesses. Moreover, consumers expect these return policies to be easy and fuss-free. Therefore, to meet such customer demands, the companies are putting in the best of their efforts to make it as smooth as possible and have been successful too.
A Logistics Service provider may incur additional expenses and a decline in customer experience if a robust process supported by an end-to-end Logistics Software is not in place. Among multiple use cases, these are the 5 common aspects we notice in reverse logistics.
Failed deliveries
Customer returns
Returning damaged products or parts
B2B (Business to Business) returns
Waste management as well as disposal
With cut-throat competition among logistics service providers to add new customers the following aspects can help build a competitive edge towards growth.
Automate and digitize your returns management process and reverse logistics
In recent times, without strong technological support, traditional logistics operations are unable to handle the large volumes of deliveries and returns
Moreover, the customers look for the convenience of requesting returns smoothly, scheduling a return from the website/app of the retailer easily, accessing, and tracking returns flow via a link in the delivery message.
The initial step in creating an efficient and effective logistics plan should be to digitize and automate the logistics process which would help logistics service providers and shippers coordinate the whole reverse logistics process by planning timely pickups, providing the drivers competitive apps to work with, processing returns and syncing order numbers and so on. Using cloud-based logistics software will help you streamline the operations and gain overall efficiency. For instance, a logistics software system can easily track asset recovery, provide business intelligence analytics and manage refurbishment.
Enhancing drop density by adding demand returns to a pre-planned delivery run
It is preferable to include the recycling or disposal of old parts or goods as the end step of logistics services. A dispatching module enables dispatchers to add on goods for ad-hoc returns to a pre-planned delivery run. If this is followed, the order can be transported to a sorting center at no or little extra cost to the retailer or provider.
It is essential to have an all-inclusive e-commerce readiness with the capabilities such as liability management, warehouse management system, cash on delivery, rider management, document tracker, and franchise management, which can help you manage damaged goods, failed delivery attempts, and compliance requirements.
Returns Processing and Data Analytics
When a returned product arrives at the warehouse it should be scanned and mapped to a respective order which can be tracked by both customers and shipper to ensure the returned goods are on track.
The next step in the process would be to understand how feasible or profitable it is to ship the product back to shipper or to the regional distribution center. The cost involved in all these operations should be visible for a supply chain planner to take conscious decisions on the reverse supply chain.
Apart from the cost aspect, it is essential to have complete visibility and control over the operations, including reverse logistics operations, shelf life, store inventory, and fleet costs and availability. These are just a few data points that you need to consider for smooth and efficient operations.
Proper data reporting and order inventory management on each and every node of the supply chain will help in reducing losses and achieving faster time to resale the returned goods.
Besides the above-mentioned pointers, a Logistics service provider should consider integrating forward logistics, reverse logistics, warehouse management systems, and inventory management systems, thus, centralizing return centres, using data for optimizing processes, tracking products forward and backwards, and so on.
Make Reverse Logistics Your Business Priority
With the changing needs and demands of customers and new business models, reverse logistics has become the supply chain's critical part, especially for parcel service providers who serve retailers or e-commerce companies
When the e-commerce delivery system is digitized and automated, reverse logistics service will help reduce losses, improve customer satisfaction and loyalty and play a crucial role in inducing eco-friendly delivery strategies. Ramco's agile and comprehensive logistics software is a digital platform that is built for LSPs (Logistics Service Providers) including third-party logistics, courier express and parcel and freight forwarders, provides an integrated business solution for smooth and seamless movement of goods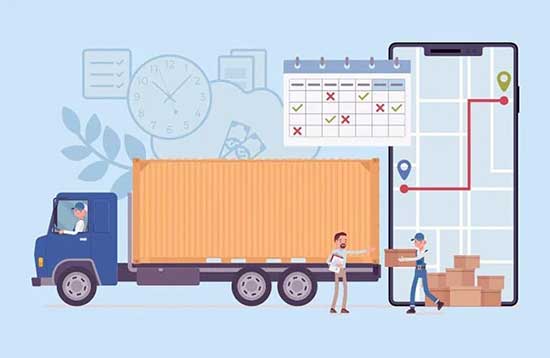 Lets Start Driving Revenue