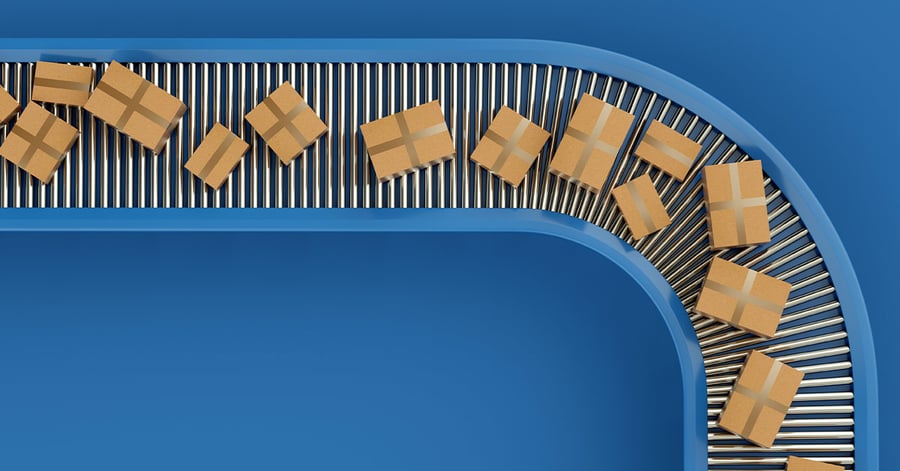 With the soaring e-commerce volume and the rising need for an effective and efficient logistics management system, most logistics companies believe automation is the answer. The trends that are significantly thrusting automation towards the top of such companies' agenda are – a growing shortage of labour, a rise in demand from online retailers and intriguing technological advances. However, still, most of the companies have not yet leapt. Every force that pushes companies to innovate and automate, the counterpoising factors suggest that they should go slow. However, what are the concrete reasons behind this hesitancy of companies in adopting automation as the way forward? Let's take a closer look:
The competitive and unusual dynamics of the e-commerce industry
Lack of clarity about the technological advances
Uncertainties that are arising from the new omni-channel distribution schemes of shippers
Asymmetry between contracts' length and much longer lifetime of distribution centers and automation equipment.
At first blush, automation of logistics seems to be a sure-fire solution to all three problems that we mentioned earlier – shortage of labour, rising demand of online retailers, and continuous technological advances. Moreover, investing in progressive logistics software and automation of logistics will seem like a layup, in fact, many companies are finding success in the same.
A completely new logistics paradigm is coming into the limelight. It is estimated that the majority of operations will be automated by the year 2030 as many repetitive tasks that are performed by logistics companies currently are being taken over by artificial intelligence. In the near future, we'll be able to see automated high-rack warehouses and managers with augmented reality goggles will be able to oversee entire operations and coordinate with both robots and people. Warehouse management systems will track inventory in real-time and ensure that it matches the ordering system.
Warehouse Automation Technologies Worth-watching
Warehouse automation technologies can be put into two broad categories – devices that improve the handling of goods and the ones that assist their movement. When it comes to assisting the movement of goods, new twists are the logistics software and equipment that are required to retrofit standard forklifts while making them autonomous. The new gear can be easily switched on during the peak seasonal shifts while it can remain manual when the demand is comparatively slower.
New devices have already automated order streaming, planning and allocation, waving and load planning. Some devices remain fixed and have goods brought to them often by ecosystem integrations such as Robotics, ERP, AGVs, Order Management Systems, etc. Furthermore, with the boom in e-commerce, efficient sorting has become very important, specifically in parcel operations. The complete warehouse management system improves your on-time deliveries and optimizes your cost of operations with the support of a digital platform designed for express parcel service providers. Such innovations, logistics software and technology will make a larger impact and improve the productivity of the people working in the warehouse too.
Significant Reasons Behind Companies' Hesitancy in Adopting Automation


1. Capturing and Retaining E-commerce Companies
To win and sustain e-commerce customers, the logistics service providers are required to meet two fundamental requirements - speed and variety. And to prove themselves, the logistics service providers need to invest in automation across the process, including picking, packing and sorting. However, the unusual and unexpected dynamics between e-commerce customers and logistics companies may hold the logistics companies back. Furthermore, another challenge of serving e-commerce customers is that demand is very spiky, especially around the festive season.
Logistics companies can easily pull through high-demand situations if they deploy automation in their processes with the best-in-breed logistics software. And if they are able to fulfil customer expectations during such times, they'll be left with significant spare capacity during the rest of the year.
2. Technology Racing Ahead
No company would want to invest in technology that becomes obsolete in some time. This would not only make the company less efficient as compared to competitors who made better choices, instead, it would leave them even worse off than those who did not make any investment at all. Therefore, it would be wise to invest in progressive technologies which can further automate the important parts of the supply chain, including logistics software. We, at Ramco, offer technically progressive and integrated business solutions for seamless movement of goods which includes transportation management system, fleet management, warehouse management system and much more. Investing in technology that has a constant upgrade with respect to current trends will become a decisive factor.
3. Thinner Margins
Logistics service providers work under very thin profit margins and most of the automated solutions come at a cost. The real outcome of many automated solution is the elevated levels of productivity that they bring into the business. Hence those logistics providers who really get an improved cash flow because of the automation compared to the manual operations would be real drivers to implement these new age solutions in the market. The rest who cannot see that tangible outcome of automation will continue to operate with manual operations.
Final Word
Despite the uncertainties observed in the logistics sector, the logistics companies can take a well-informed decision while keeping into consideration the above challenges and the dynamic solutions that we have brought to you. While some LSPs are early adopters of automation, the automation wave has just started and in the coming days we will definitely witness new age technologies ruling this space.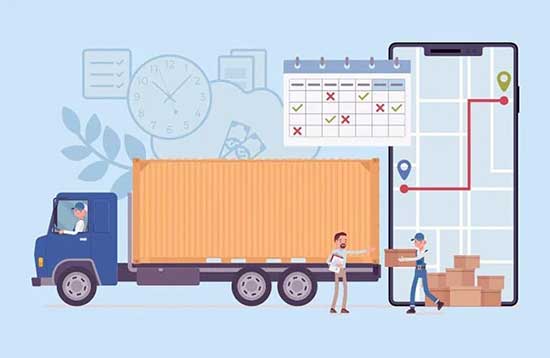 Lets Start Driving Revenue