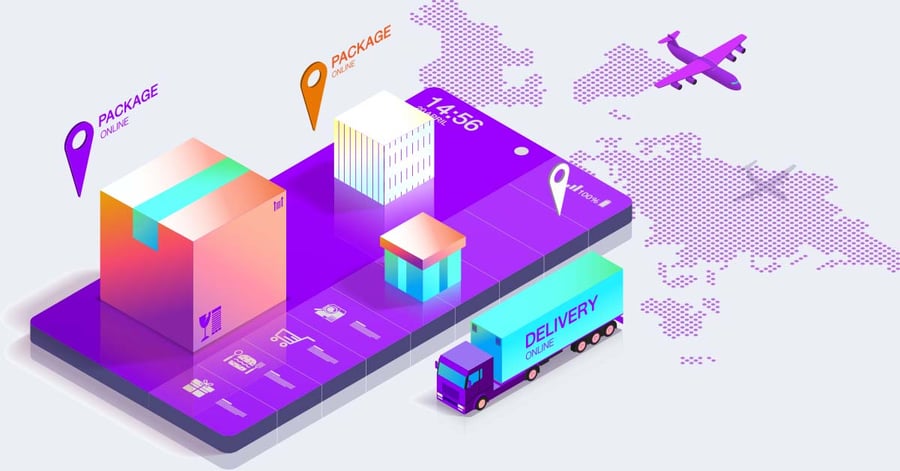 Post-pandemic, there's a significant shift in digitization trends across the logistics service provider (LSP) ecosystem. Multiple logistics organizations are looking ahead to upgrading their legacy custom-built systems or point solutions, that take care of just a part of their business.
LSPs would have deployed most of these software solutions a few years back, either due to the suggestion from the end customers to use a specific solution or a short-sighted vision to have a TMS or a WMS or a billing solution that takes care of an immediate need.
Over the years, the LSPs would have grown and acquired more customers, but their IT infrastructure would have remained the same. After the pandemic, LSPs are expected to equip themselves to provide visibility to their end customers, anticipate supply chain disruptions, predict demand, improve efficiency, and bring down the cost of operations.
In this post, let's look at 5 undeniable reasons why LSPs should move toward an integrated system.
1.
Seamless flow of Data
An integrated system enables seamless data flow across multiple divisions and reduces redundant tasks. A logistics service provider can understand how the freight is handled during a Line haul transportation, where it is stored in a warehouse and when the last mile delivery will happen. This helps a Logistics organization form a comprehensive view of the freight transported. With an integrated system, this happens seamlessly without needing any middleware or complex integrations.
2.
Visibility
We cannot talk about the supply chain without uttering "Visibility." One of the illustrious challenges that Supply chain practitioners face is to attain end-to-end visibility. A siloed system, for example, an independent TMS, can provide information only on various aspects of transportation but will not provide data on how its stored in warehouses or which shipping carrier will be transporting it across continents. To get that information, we need third-party integration, which sometimes breaks and is not flexible. To overcome this, LSPs need to invest manual effort in processing redundant data across multiple systems. This process beats the entire purpose of digitization.
When we compare a similar scenario with an integrated system, the data flows across multiple modules eliminating redundant manual work, and the logistician can provide complete visibility of the cargo to the end customer.
3.
Data Science
One of the major benefits of using an integrated solution is the availability of a gold mine of data. Every transaction, every cargo moved, stored, and delivered, can be tracked and stored. This comprehensive data will result in exclusive insights that can help automate and optimize operations. For example, data from warehouse picking and putting away can help identify an optimal route a warehouse handler can take while picking or putting away. Additionally, data can help optimize the zones where warehouse providers can store fast-moving goods. Even more, we can provide the truck driver with the most optimized route or reduce manual data entry.
4.
Security
Legacy systems are usually built on older technology/database, which gets deprecated over the years and becomes a victim of cyber-attacks. Recently, Logistics and supply chain firms have been victims of data theft and ransomware attacks. An integrated system that updates new features and patches takes care of the security.
4.
Scalability
As logistics customers grow, they tend to serve customers from varied industries, but the inbuilt technology serves only a certain kind of industry. To overcome this, LSPs start using the systems that shippers extend, resulting in multiple TMS and WMS solutions under a single organization. This leads to multiple disparate systems that do not work in cohesion and result in manual overhead. An integrated system that supports multiple industries' verticals can help LSPs onboard new customers from multiple industries.
An Integrated Logistics solution like Ramco brings numerous advantages over legacy systems or multiple-point solutions. With LSPs required to digitize their operations, reduce cost and improve efficiency, the shift towards an integrated solution is essential.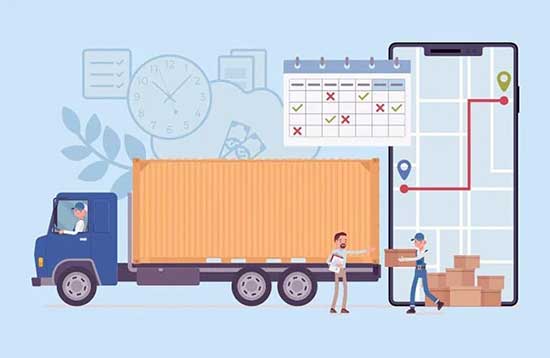 Lets Start Driving Revenue