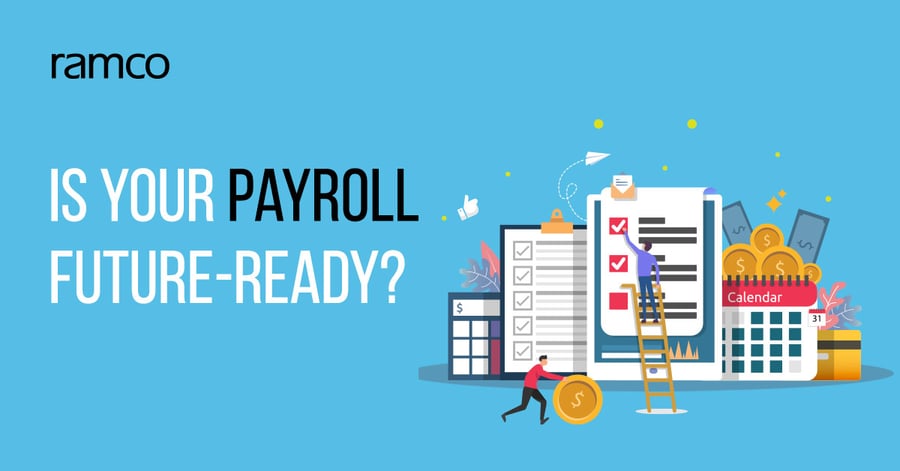 Talking about payroll often elicits the idea that its sole function is to ensure salaries to employees and payments to vendors. As long as this happens accurately and on time, their job is considered as done. However, this mindset not only ignores the fact that the traditional method of payroll processing is antiquated, but it also misses out on the potential that payroll holds as a strategic function within an organization.
Many payroll departments operate on paper-based or manual processes because they view their function as a tactical task. But payroll has to do a lot more than managing salaries and compensations. It is also responsible for maintaining compliance with tax laws. It is essential to recognize the opportunity that automation-driven payroll management unlocks for enabling a global payroll function and in making the HR department more efficient.
What makes payroll function a costly, time-consuming affair?
Payroll can consume a significant amount of resources, both in terms of workforce and expenses. Submission of timesheets and attendance records are often paper-based, and approvals are mostly manual. In cases where there is no workflow automation, the gross-to-net payment calculations tend to rely on manual effort.
Payroll processing in such cases is lengthy, taking more than five days to be completed. This can make employees unhappy, create room for more errors to be introduced due to human intervention, and even fall foul of compliance.
The payroll system may not be integrated with other HR or business systems. This means that data is passed through manually executed interfaces instead. Organizations that operate without a centralized payroll system have to rely on an odd-mix of legacy solutions that are country-specific and fail to deliver a global picture to business leaders. This increases the risk of failures and makes cross-border comparisons impossible.
The payment data generated tend to be unreliable because of the lack of standardization, consolidation, and high touch processing. This places a significant burden on the payroll team, who manually gathers post-payment data in an ad-hoc fashion from multiple systems. Payroll performance is poor and goes unmeasured due to a lack of reporting tools. This limits the ability to gather insights into the root cause of issues or processing errors.
Comprehensive payroll platform is a smart business decision
Irrespective of the size of an organization, every business benefits from having a single automated payroll platform that shifts payroll from a task-based process to a more value-based function.
The inherent benefits can be:
Cost saving: With the advent of AI/ML technologies, the automated system is capable of analyzing the anomalies based on past patterns, run automatically based on predefined conditions, help answer employee queries using chatbots among other features. This substantially reduces the dependence on a large workforce and the entire payroll operations can be managed with a thin workforce, which adds to the bottom line.
Harmonized Processes: With increased automation of critical tasks, a standardized and automated payroll process can be set in place that has no scope for errors and optimizes the costs involved across multiple countries of operations. The harmonization not only results in consistent employee experience across the globe but also aids in lesser overheads with regards to training/reporting/employee transfers etc.
Access to payroll information, anytime, anywhere: Employees can access their payroll information directly and securely through their personal web page/mobile or even other devices to review their personal and payroll information and regulatory forms. A comprehensive payroll process allows multinationals to scale their operations smoothly. The payroll team can evaluate payroll-related rejections, and measure the effectiveness of payroll team members.
Tax compliance: An automated payroll system is capable of automatically calculating and filing federal, state and local payroll taxes. It also ensures complete compliance with country-specific taxation laws and regulations as those are inbuilt in the system and are updated automatically on a regular basis.
Better decision making: The payroll team can also be more proactive instead of reactive, focusing on improvements rather than processing errors or working on damage control. This is possible with the extraction of business intelligence from raw data using sophisticated, real-time analytics throughout multiple points in the pay cycle.
Assessing your Digital Payroll Maturity Index
Gaining insight into your payroll function and the systems that support it can help you transition your payroll process into a strategic function and accelerate your organization's overall digital transformation. By leveraging advancements in robotic process automation and artificial intelligence, repetitive and high volume processes can be automated.
Ramco, a leading HR and payroll solution provider, along with NelsonHall, a leading global analyst firm, has created a free Digital Payroll Assessment tool to help organizations evaluate at what stage of maturity their payroll function is. This comprehensive tool has been carefully formulated with well-researched questions to assess an organization's strengths and gaps across payroll technology, operating model, automation, analytic payroll reporting capabilities, and other payroll-related areas. This tool is designed to help organizations uncover the areas of improvement that we just discussed. Using the detailed report delivered in the end, organizations can devise a path for setting up an efficient payroll system that boosts productivity, reduces operational costs, saves time, simplifies operations, and helps maintain compliance.
By discovering your Digital Payroll Maturity Index, you can take the first steps towards creating an internal payroll and HR ecosystem that supports the future of work.
Contact Us for Global Payroll