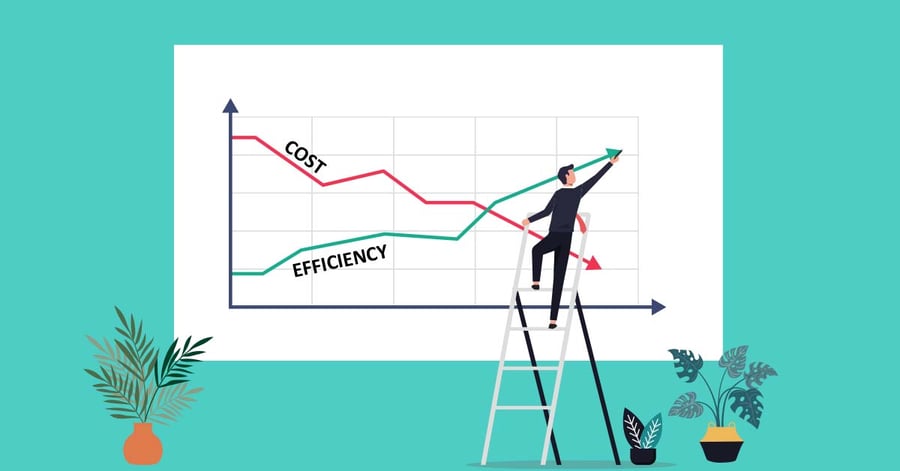 From an employee's perspective, payroll processing may seem like a simple process. The employees' only concern is whether they are paid the right amount at the right time. However, only payroll managers understand the complexity involved in payroll processing.
Payroll processing involves maintaining employee data, validating time and attendance, calculating overtimes and absences, processing HR fixed data, applying necessary deductions, processing on-cycle/off-cycle payroll for every branch in every country, executing regulatory reporting, preparing auditing information, and handling service discovery. Legacy systems are outdated, and organizations need a sustainable payroll solution.
Why is a Global Payroll System Useful For Businesses?
Legacy HR and payroll systems deal with multiple data sets, and data integration is a huge challenge. Auditing systems require accurate and current information which is not easily discernible from data sets spread across multiple data silos. Payroll processing differs with every branch in the enterprise depending on the branch location due to the governing state and central laws. Legacy systems have to be updated manually to reflect changes in regulations. Reports generated by these systems are not detailed enough to derive data insights that drive business decisions.
Following are the reasons why your organization needs a single global payroll system:
Simplified Vendor Point Of Contact
Disparate HR and payroll systems lead to confusion with respect to the choice of vendors. Dealing with multiple vendors across branches for payroll management is confusing and integrating the accumulated data is time-consuming. Getting actionable insights from data sets stored in multiple formats and locations is impossible. The global payroll system deals with only one vendor for the enterprise-wide payroll solution.
Unified Platform For All Branches
With a unified platform across the entire organization, you can deploy AI and ML in payroll to facilitate payroll processing automation. The machine learning models continuously learn and update the system based on the ever-changing requirements. It is crucial for enterprises with branches in various countries because the regulatory requirements change periodically, and the automation system can automatically incorporate those changes in payroll processing without any manual intervention.
Integration With Enterprise Automation Systems
A smart payroll system can be easily integrated with enterprise-level automation systems. Legacy systems pose many challenges while integrating with next-generation enterprise systems. However, automated payroll solutions are cloud-based and can be easily integrated with the existing Human Capital Management (HCM) system.
Compliance Support Across Countries
A consolidated intelligent payroll system manages various jurisdictions in various countries seamlessly. During compliance audits, payroll information can be easily obtained from the central solution using quick querying systems. Uniform datasets, algorithms, and formats customized for each country and currency result in the generation of uniform reports that provide critical compliance information.
Factors To Consider While Choosing A Sustainable Payroll Solution
Building a business case for a global and sustainable payroll solution requires your organization to consider major factors that demand the change of such a solution. The HR department need not be overwhelmed with complicated payroll processing because payroll managers must constantly demand HR data to complete the process.
Following are some of the driving factors to building a sustainable enterprise-wide payroll solution:
Better Data Governance
A sustainable payroll solution ultimately provides better data governance. A global solution for HR and payroll improves data integrity as all the employee data, compliance data, customized regulatory information, attendance data, and other relevant data are stored in the same format using the same system. The data visibility and measurement vastly improve with a unified payroll processing system. Reconciliation processing can be done seamlessly with easier data access across data sets. Business efficiency and continuity can be ensured for all stakeholders with a future-proof payroll system.
Reduced Overall Cost of Ownership
Replacing legacy systems with payroll automation incurs considerable investment. However, it reduces the overall cost of ownership in the long run. Legacy systems will become obsolete in the next few years, whereas cloud-based systems are projected to dominate enterprise systems. With SaaS solutions, the cost of ownership of payroll solutions is greatly reduced because you don't need cumbersome software anymore. The cloud-based solutions minimize the need for infrastructure modification. Organizations can realize dramatic cost savings in terms of cost reduction and cost avoidance.
Deployment Strategy
The solution you choose should not require a major shift in organizational practices. On-premise solutions provide increased data security, but cloud-based solutions offer flexibility and support as services can be used on an adhoc basis. The cloud-based solution can be implemented across regions, time zones, languages, and branches simultaneously, efficiently, and quickly.
Ramco Global Payroll is a cloud-based and on-premise future-proof payroll solution for businesses that require advanced SaaS payroll systems at an affordable price. Contact us for a free demo and learn how you can transform your payroll system to make it sustainable for the future.
Contact Us for Global Payroll