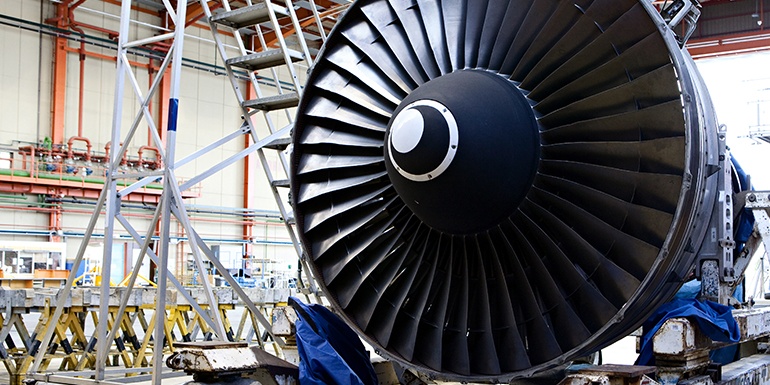 Airline operators rely on a vast, global, and ever-growing network of maintenance repair & overhaul organizations to keep their fleets operating safely and cost-effectively. The responsibility of striking the optimum balance between minimizing operating costs, maximizing fleet availability and assuring regulatory compliance is now shared by these organizations along with the airlines. MRO's are under pressure to find innovative ways to improve value generating capabilities and manage the compliance costs. They need to discover and adopt innovative technology that can manage their inventory to reduce dead-stock or component shortages which can in-turn contribute to the bottom line and the uptime of their facilities.
With the advent of next-gen solutions such as predictive maintenance systems, technology on wearables and mobile, Oliver Wyman in their MRO 2015 survey predicts that these repair organizations could cut 15 to 20 percent of the costs and spin new business models and revenue streams. Today, being able to manage the vast amount of information that the shop or the maintenance organization requires is critical where IT plays a key role. ONE integrated system for all information (old and new) in a structured and decisive way will dramatically increase the operational efficiencies of MRO organizations.
To support the MRO professional and streamline the shop execution, Ramco, in co-ordination with MRO specialists has developed an innovative solution inculcating futuristic thought processes. As we have seen in my earlier blog post, Streamline your shop execution, Ramco's shop maintenance module has been created to simplify the life of the maintenance personnel in the MRO and airline industry. This helps the shop manager plan, control and execute MRO tasks. The module is capable of addressing the needs of large scale MROs as well as the small scale MROs.
Let us look at some scenarios where integrating this module would give a competitive advantage for the MRO and bring value to its customers.
One of the main obstacles that an MRO organization will face during the final stage of overhaul process i.e., the testing stage is engine rejection. This may force the mechanic to repeat all the operations which will further add up to the estimates in repair process. To ease the process of creating new work order for these tasks, Shop Maintenance Module introduces a Sub Work Order concept which will copy the tasks and estimate details referring to the previous work order based on user preferences. This concept can also facilitate in correcting the wrong part serial numbers during stripping process.
Another such situation where the module helps is in aircraft parts manufacturing. Organizations that have PMA Type certification are eligible to manufacture parts that are scarce and sell them in the potential market. Typically both the OEMs and MROs who have this type of certification would manufacture the parts. Keeping their requirement in mind, Ramco's Shop Maintenance software presents Make Work Order feature which is designed to support manufacturing of all the types of parts as well as bulk manufacturing.
The process of replacing the unserviceable part with an available and serviceable part to reduce the ground time of the engine is referred to as "Exchange". Exchange of the parts is frequently carried out by the MROs who repair their customers' parts. Shop maintenance module is formulated to address all the needs of Exchange processes like ownership change etc. All financial computations of Exchange processes are fully automated.
Unlike other MRO software available in market today, Ramco's Shop Work Order module holds a unique position due to its user friendly feature. Let us see how this module will help ease the daily activities of a mechanic and enhances the visibility of his efficiency. Mechanic can start his job by choosing his name and entering the PIN code in Time & Attendance (T&A) Kiosk in an iPad available in the workplace. T&A Kiosk will list all the jobs planned for him on that particular day. 'Clock On/Off' facility in the kiosk helps in accurate time tracking by recording the work actuals and by deducing indirect hours that mechanic spends for other activities like meetings, breaks and other interruptions. Once the task is completed, task sign-off in the shop module supports multiple authentications with e-signature and smart card facilities. Designed to address various complex industry needs, Ramco Shop Maintenance Module is a unique best-in-class maintenance shop solution. Whether you are a repair shop who is looking to improve your Turn-Around Time, Ramco shop maintenance module should be the go-to solution for an efficient future.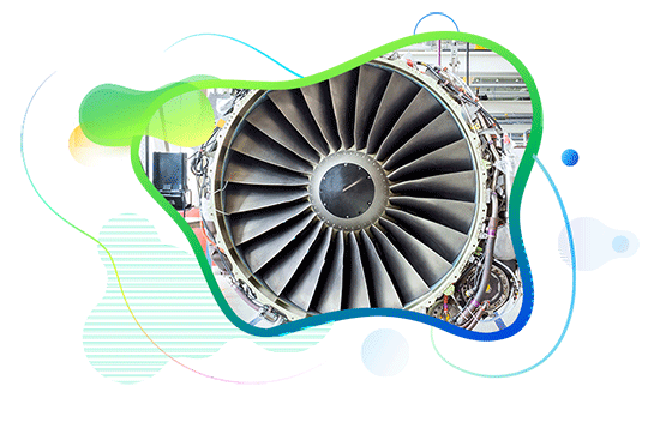 Contact Us for Next-Gen Aviation Maintenance Software