Ramco Systems positioned as 'Achiever' in Everest Group's Multi-country Payroll Platform Assessment
Chennai, India – July 11, 2016 – Ramco Systems, the global HR and Payroll software provider on Cloud and Mobile, today announced that it has been positioned as an 'Achiever' in Everest Group's first-ever Multi-country Payroll Platform (MCPP) Assessment.
As a part of its inaugural research report, Everest Group assessed 11 global payroll platform vendors in the rapidly growing MCPP market against its 'Usage and Execution Effectiveness' – User Interface, Ease of Integration, and Process Enablement and Efficacy; and its 'Functionality' – Core Payroll Capability, Employee Support Features, Reporting and Analytics, Deployment and Connectivity and Mobility.
Ramco's focus around bringing Mail BOTS, which enables employees to get queries or requests addressed without logging into the application; holistic Analytics, Mobility and choice of deploying on Cloud or On-premises ensured a prominent place in the Achievers quadrant.
Rajesh Ranjan, Partner, Everest Group, said, "The multi-country payroll outsourcing market has been growing at a rapid pace. Technology powering such offerings is critical in delivering the promise of an integrated, compliant, and seamless payroll experience. Ramco has made it to the Achiever's quadrant due to its innovative features, functionalities, and ease of use for both payroll managers as well as employees."
Commenting on the recognition, Virender Aggarwal, CEO, Ramco Systems, said, "Our focus on innovation, driving productivity through use of Bots and cognitive intelligence has helped us get recognized as a leading player in the Global market. Ramco Global Payroll platform is now being used by many service providers to provide managed services for their clients. Even though our revenue from Payroll-led business is relatively smaller, we have gone past some of the largest names in Global Payroll business both in terms of functionality and execution effectiveness."
"Having complete HCM suite and Time and Attendance in a single software will become an increasingly compelling proposition for companies with distributed and contingent workforce," added Aggarwal.
Global multinationals and large Regional organizations with multi-country operations grapple with the complexity of managing Payroll operations across fragmented regions, which include aspects related to local regulatory compliances. Ramco's value proposition is in offering a unified technology platform coupled with business expertise to address country-specific payroll needs.
Some of the key highlights include: Payroll Multidimensional Hub, which not only gives the user the ability to visualize multi-country payroll operations centrally from a single Hub, but analyze and manage the exceptions and create advance alerts to avoid errors in payroll operations. The Pre-payroll processing audits enabled by the technology, benefits organizations to drastically reduce errors. Added to this are the prebuilt connectors to the ecosystem, which would include other HRIS solutions and banks for smooth flow of data.
Trusted by 400+ global customers, Ramco HCM & Global Payroll with Time & Attendance is compliant with statutory and taxes across 35+ countries and has partnerships to totally cover Payroll for 108 countries, globally. Multi-country Payroll, Mobility, and Intuitive user experience are driving the product to add on an average two new customers a week in FY 2016. With a comprehensive coverage of APAC, Middle East and Australia, Ramco Global Payroll covers countries such as Hong Kong, Philippines, Thailand, Indonesia, Singapore, Malaysia, Vietnam, China, India among others in APAC; all of GCC and Egypt, Nigeria, Ghana, Sudan, Republic of S. Africa, in Middle East-Africa; Australia, New Zealand, United States and UK.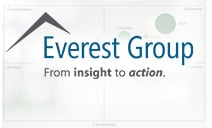 Everest Group assessed global payroll platform vendors in the rapidly growing Multi-country Payroll Platform (MCPP) market. Read their Evaluation of vendors on Functionality & Usage and Execution effectiveness.
Download Report