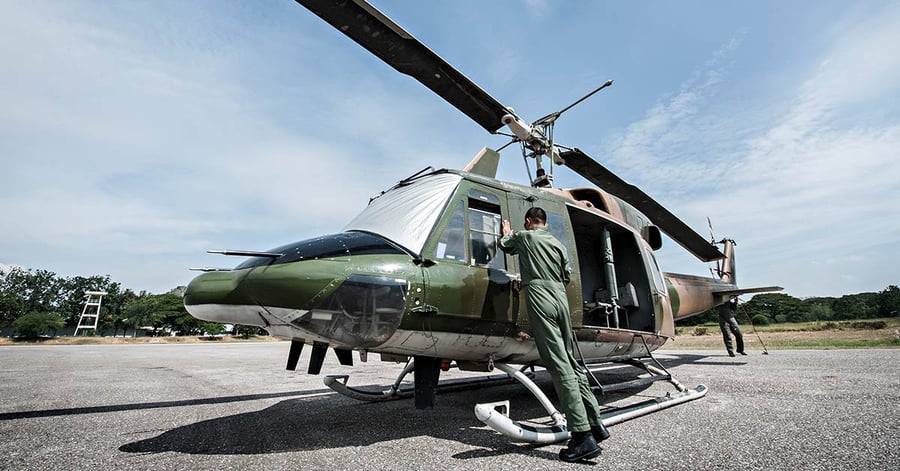 On September 14, 1939, Russian-American pioneer, Igor Sikorsky, designed the world's first practical helicopter with a tail rotor design and single main rotor. This development became a true inspiration for future helicopter designs.
Helicopters designed and built earlier had simpler designs as compared to the current day's advanced helicopters. They were equipped with skids (instead of landing gear), unaired fuselage sections, open cockpits, excessive vibration, and rotors noise, making them unreliable and risky. With the advancements of technology and latest research developments, advanced helicopters are as well-equipped as airplanes and come with On-Board Maintenance Systems, full navigation instrumentation capability, retractable landing gear, reduced vibration and are quieter. Moreover, impressive innovations in the helicopter's design have resulted in modification of the helicopter maintenance processes as well.
In the present day, it is important to inspect every helicopter before it gets airborne, which can range from a basic visual inspection to a complete overhaul of the aircraft. Let us look at the various nuances related to heli maintenance.
What Does Daily Helicopter Maintenance Mean?
Helicopter OEM recommends maintenance program that consist of calendar-based schedules like daily, weekly, monthly, annually, and hourly based schedules like 25, 50, 100, 300, 600 hours that every helicopter or aircraft owner can follow. However, for enhancing safety, regulators mandates that each aircraft should be in continued airworthiness, means aircraft should comply with applicable airworthiness requirements and remains in a condition for safe flying throughout its operating life. Continued airworthiness is ensured by getting your helicopter inspected by certified helicopter maintenance organizations at varying intervals of its life and keeping all its records safely.
The most common type of inspection for a helicopter is the Pre-flight or Daily inspection.
This is a helicopter's visual inspection carried out by a mechanic or pilot before it takes off for the day. It can be conducted either during the day before the helicopter takes off or the previous day after it completes the last trip so that the helicopter is ready for its next flight.
When the helicopters fly out from the hangar or are in the field, a dedicated engineer is assigned to complete the inspection report once the pilot has finished flying for the day. Therefore, helicopter owners must have a dedicated maintenance engineer or company to maintain the airworthiness of their fleet.
Why Regular Helicopter Maintenance is Important?
It is important to keep up with a helicopter maintenance routine for:
1. Keeping Your Aircraft from Failing
From the engine to the battery, helicopters are complex machines that require careful inspection. Performing routine helicopter maintenance with the help of reputed MRO aviation companies is one of the practical ways to guarantee that your aircraft will be safe while being in the air.
2. Keeping The Helicopter's Performance Level High
The better you take care of your helicopter; the safer and more enjoyable it will be to fly. Do not compromise on your helicopter's performance and its health by delaying or breaking its routine maintenance activities.
3. Ensure Passenger Safety
The consequences of a helicopter crash can be shattering. Therefore, one of your main objectives of regular helicopter maintenance should be to deliver your passengers safely to their destination.
As every helicopter is different and has distinct maintenance needs, it is always preferable to perform helicopter maintenance within an approved MRO. Small fleet aircraft owners contract their maintenance services to the other approved MRO as setting up a MRO is always cost extensive because it needs hangar infrastructure, tools, consumables, store, inventory and number of technical personnel. Contracted MROs performs regular maintenance, modifications and keep the aircraft in good condition. Owners with big fleet of Helicopters, establish their own approved MRO. To optimize the maintenance activities, MROs update their operational practices, which feature an increased influence of digital solutions. Helicopter owners always prefer to partner with technology advanced MROs to take the benefit of digitalization of the evolving industry.
Ramco is the industry leader when it comes to digitizing MRO operations, enhancing customer satisfaction and turnaround time, on-time delivery, service level compliance and handling other complex operations.
Ramco's next-generation aviation maintenance software addresses comprehensive Maintenance, Repair and Overhaul requirements for every type of aircraft. A few more significant features of Ramco's aviation maintenance services are:
Real-Time Work Scheduling, Tracking and Visibility
We provide complete visibility with planning, monitoring as well as tracking dashboards for the supervisors. This simplifies work prioritization and resource assignments while facilitating material planning and optimized inventory tracking.
Comprehensive Contract Management
Our comprehensive contract management system offers control over tracking customer orders by supporting most types of contractual agreements.
Our software's integrated supply chain capabilities help procure the maintenance process with notable value addition to different departments. The maintenance team gets a real-time update of part readiness and inventory status which helps them manage quality and costs effectively.
Ramco offers interactive customer portals within its MRO suite. End customers constantly engage through customer approvals, interactions, and collaborative requests, thus, enhancing the service levels.
Get Smart Helicopter Maintenance Optimization Solution
Are you ready to take the benefits of optimization of maintenance activities? At Ramco, our experts have years of experience of professionalism under their belts, illustrated by our ability to assess helicopter MRO and provide top-notch aviation maintenance digital services. Our value proposition includes paperless maintenance operations cost savings and optimized TAT. To learn about our services in detail, contact us today!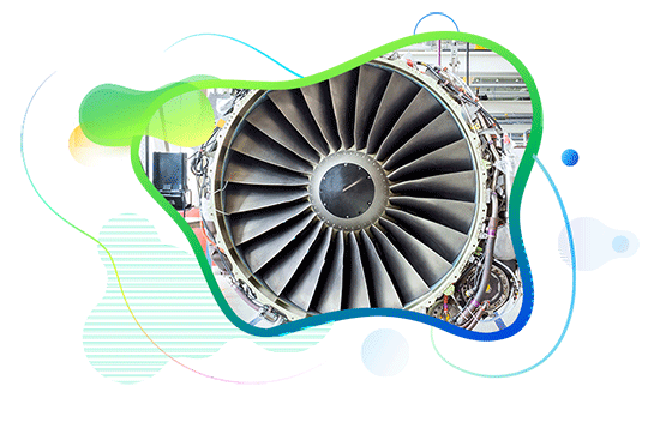 Contact Us for Next-Gen Aviation Maintenance Software