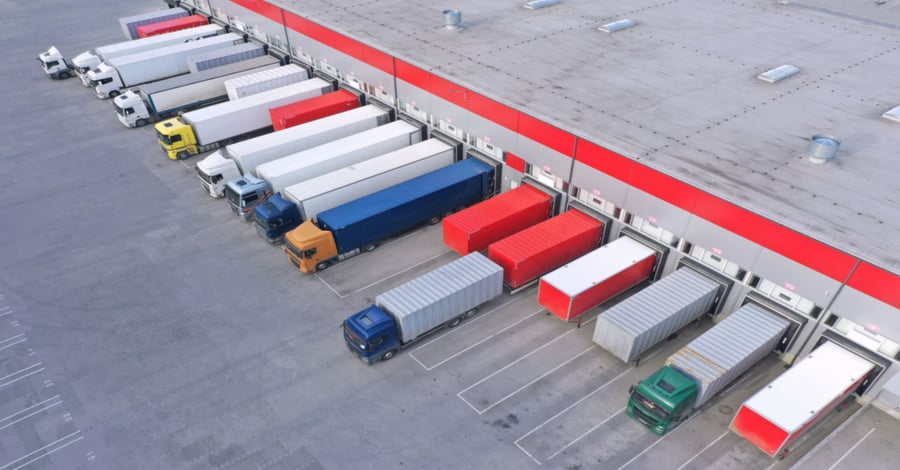 Managing a pool of commercial vehicles can be a real challenge at the best of times, as it involves keeping track of several moving parts. The task can become overwhelming in no time with external influences like spiralling costs, legislation, and car market uncertainty. A fleet manager commonly encounters these influences and has little control over them.
Herein, relevant and advanced software can be crucial in coordinating fleet management activities.
Simply put, fleet management is the process businesses use to manage all fleet and asset information, from acquisition to disposal, to reduce costs, ensure compliance and improve efficiency across the entire fleet operation. A comprehensive fleet management system gives managers a complete view of their fleet and its operations.
Moreover, advanced software can be easily integrated with third-party tools, like maintenance providers, accounting and beyond. When connected to the sensors, telematics devices and GPS, the software tracks all the information related to driver behaviours, vehicle diagnostics, fuel spending, maintenance needs and more.
What Does Fleet Management Require?
The things needed for efficient fleet management can be divided into technology, People, Data and Tracking Devices.
Technology: Fleet Management Software, Transport Management System, Warehouse Management System, Vehicle Sensors, and Telematics
People: A Fleet Management Company or Fleet Manager
Data: Information that fleet management technology gathers, such as Driver Behavior and Diagnostics
GPS Fleet Tracking Device: Support functions like mileage statistics, real-time tracking, driving behaviour monitoring, fuel consumption statistic, etc.
Features to Look for While Deciding on a Fleet Management System
A fleet management system with the following features can be a suitable choice for most businesses:
Data Insights
A good fleet management system goes beyond detecting a driver's driving behaviour and being able to read vehicle data. It should also be capable of converting this data into concise and clear expressions to help the manager analyze data, identify trends, plan better for the future and optimize current work.
Businesses can then filter the data to spot fuel inefficiencies, develop new ways to enhance customer satisfaction and identify gaps in the safety program.
Robustness and Speed
It is best to observe how quickly the software processes and syncs data across the devices and throughout the system during the trial period. Fleet management software that lags frequently is just as bad as software that constantly crashes. If the chosen system cannot scale up easily to accommodate large numbers of routes or trucks, business owners should be ready to face future disruptions.
Maintenance and Diagnostics
Fleet maintenance and vehicle downtime are unavoidable realities faced by fleet managers. Therefore, they must stay prepared by anticipating downtime and organizing preventive maintenance.
Otherwise, unexpected downtime can cost more than just the price of replacement parts. Businesses may lose out on the days or hours of work besides risking unsatisfied customers and cargo (it may get spoilt if beverages or food are being hauled).
The best fleet management systems connect directly with the OBD port of the vehicle, automatically pulling the engine data like coolant temperature, fuel use, vehicle health and battery voltage. Thereby helping businesses predict the need for vehicle maintenance and monitor the health of vehicles.
Ramco's fleet management software facilitates end-to-end tracking of all the maintenance activities across the entire fleet with a single system. Moreover, it enables workshop maintenance through an integrated workshop module that helps fleet managers manage all the workshop inventory, operations, parts, and billing efficiently and effectively.
Simple Use, Flexibility, and Scalability
Most businesses prefer deploying tools that are simple to use. The same is true when choosing fleet management software. Every step should be as smooth and simple as possible, from installation to implementation to specific user (s).
Furthermore, the software should be customizable for fleet sizes and types and matchable with varied business needs. And the software provider should be capable of updating it regularly to keep up with the industry standards.
GPS Vehicle Tracking
The GPS tracking device is essential for GPS vehicle tracking and robust fleet management systems. Once the technician installs the device into the fleet, businesses can assess any vehicle's movement and real-time location. And this information can be easily accessed through a professional telematics solution so fleet managers can know exactly where the vehicles are, where they were at the beginning of the journey, where they stopped, and how much time.
Besides increasing productivity, businesses can also improve customer service by informing customers of vehicle arrival times. Even sensors that can detect open doors, fuel levels and more can be integrated into the system.
Route Planning and Monitoring
This feature helps in monitoring the execution of routes and anticipating future events, minimizing fuel consumption, supporting fleet management decisions, and increasing productivity. Moreover, with efficient route planning and monitoring, customers can enjoy faster arrival times.
Ramco offers a transportation management system as a complementary module to its fleet management software. In addition, it has location and navigation intelligence which facilitates accurate ETAs, route optimization and GEO Fencing, making the system smarter.
Integration Options
Many fleets (including the ones currently using the fleet management system) use some form of technology for streamlining processes. In addition, tools like telematic devices aid efficient fleet management and offer huge amounts of data to track and analyze.
While these tools are useful, combining them with robust fleet management software augments their value, allowing businesses to track all fleet-related data in one place. Ramco's fleet management software integrates with top telematics devices and provides maintenance shop integration, enabling fleet managers to consolidate billing and manage external repair orders. Furthermore, our ecosystem integrations include carriers, agents, sensors, sorters, customers, and marketplaces.
From logistics and transportation to construction and food production, Ramco's cloud and mobile-based fleet management solutions with complementary modules like transport management system, warehouse management system, hub management, rating & billing help businesses stay compliant, optimize costs, and streamline fleet operations.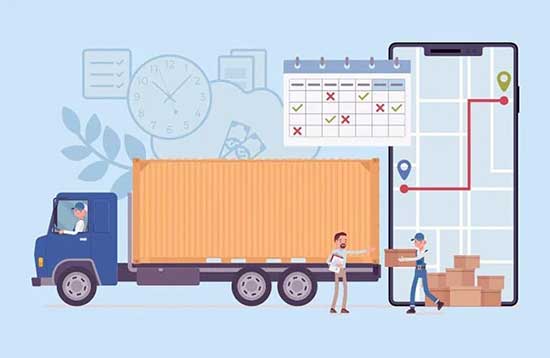 Lets Start Driving Revenue