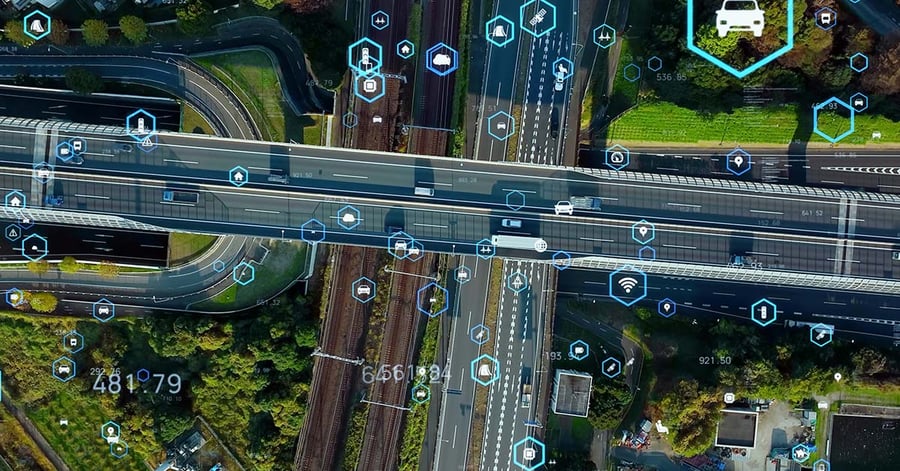 Most fleet managers associate fleet telematics solutions with location tracking, but they overlook the tool's ability to automate and control maintenance tasks.
Fleet telematics devices provide various vehicle data, including information about your vehicle's health status. Thus, they become an ideal resource for tracking and monitoring your fleet. The vehicle data from your telematics is crucial in improving your fleet management plan.
By storing all the data and information related to the fleet on a comprehensive platform, fleet managers can get complete visibility into the vehicle's status, inspection results and maintenance schedules to avoid vehicle downtime and improve fleet efficiency.
Here's how pairing a telematics device with your fleet management software can help you improve the maintenance process of your fleet.
Provides Real-time Data to Improve Fleet Operations
Receiving up-to-date information on your fleet can be extremely difficult when it's spread across the map. Drivers may be unable to reach you while on the road, or if you still follow the traditional approach of relying on paperwork to manage the fleet, you need to wait a long time to receive relevant data. But with a telematics device, you get real-time data on the vehicle's health status to ensure that you are informed in case any issues occur. It will help in making wise fleet management decisions to prevent downtime.
Integrating telematics devices into your fleet management system can facilitate increased visibility into fleet operations, thus allowing you to automate fleet maintenance tasks and make data-driven decisions.
While telematics tools provide real-time vehicle information, fleet management software centralizes all the fleet data to automate workflows and keep you in touch with your team.
Odometer Readings Help Conduct Preventive Maintenance
Paper-based fleet management systems don't provide accurate real-time data for fleet managers to ensure that preventive maintenance (PM) schedules are carried out promptly. Odometer readings are automatically uploaded into the transportation management system with the help of a fleet telematics device. This ensures managers have an organized way of managing fleet maintenance.
Setting service reminders allows you and your team to receive notifications to schedule PM tasks. While integrating the telematics tool with the fleet system ensures that accurate odometer readings get uploaded each day, you can sync updates from any of the organization's assets at any time with just a click to receive instant updates from the telematics system.
Diagnostic Trouble Codes Addresses Issues Immediately
Time is crucial when it's about unplanned maintenance. Vehicle issues can go unnoticed for days, weeks, or even months, resulting in costly repairs. For instance, while drivers may ignore that check engine light, fleet managers can feel relieved and build fleet management strategies with the information the telematics tool provides. They receive instant notifications of diagnostic trouble codes or DTC across their fleets by pairing telematics devices with the system software. They help you see issues with your assets and start maintenance operations quickly. These DTC alerts are automatically recorded in the service of your fleet, ensuring that your team gets insights into the vehicle's present and past condition.
Provides Configurable Reports by Aggregating Fleet Maintenance and Telematics Data
Managers need to track and monitor every aspect of fleet operations to maintain an efficient fleet. Fleets that rely on paperwork to manage these tasks have difficulty compiling these data and accessing required information quickly. But, with configurable fleet reports, they can analyze the relevant data and make wise decisions.
Fleet managers can access maintenance reports regarding service history, asset utilization and fault codes by incorporating telematics data into the fleet system.
An integrated Fleet Management system that seamlessly operates along with a TMS and WMS helps Logisticians understand the demand that's coming in and maintain the fleet in optimum condition. Apart from it gives the visibility towards maintenance schedules, fleet availability, and workshop operations.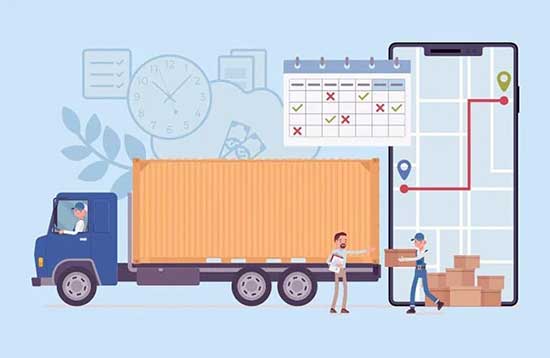 Lets Start Driving Revenue