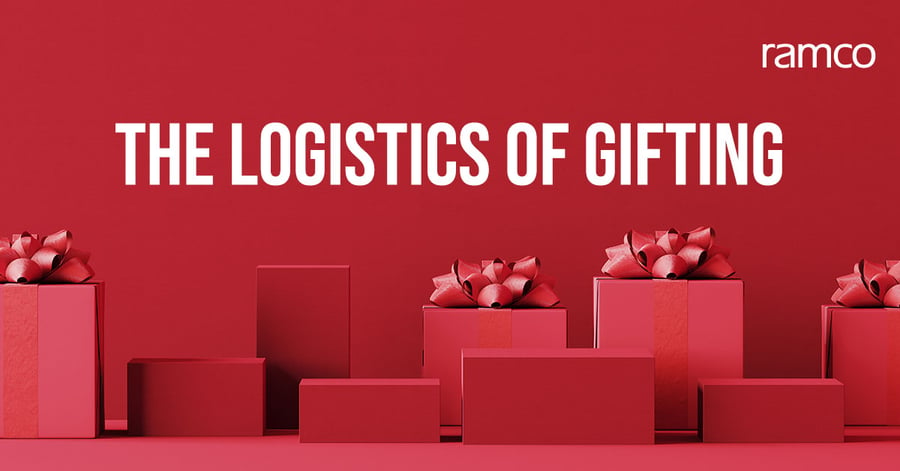 The e-commerce sector has seen robust growth in the last few months. There has been accelerated digitization of global retail with the holiday season in full swing. According to the data available, global e-commerce share in overall retail trade has risen from 14% in 2019 to nearly 17% in 2020. While the developed economies had already taken to e-commerce in a big way, it is the emerging economies that have made the greatest switch to online retail in 2020. This trend of e-commerce growth that has started in 2020 is now expected to sustain itself in the years to come.
However, this sudden surge of e-commerce business hasn't been easy as the massive volumes of online sales also required an incredible change in the logistic capabilities and global supply chains. The conventional manually operated fulfillment services were not primed for contact-less deliveries. This has to be ensured swiftly, transparently, and globally as the e-commerce platforms were usually swamped with orders, especially during the holiday season. There was the challenge of ensuring consistency of the logistic system from manufacturing points to the e-commerce warehouses and from the warehouses to the end consumers. Conventional logistics companies had to undergo a software-driven transformation wherein the entire fleet management and last-mile logistic system had to be digitized.
The courier service providers or e-commerce logistics companies had to not only deal with humongous volumes of shipments but also the diversity of products being shipped. From electronic items to furniture, and stationary items to groceries, the logistic service providers now need to be capable of delivering every type of product with the same speed, safety, and convenience to customers across locations.
Consumers don't like waiting, and even a 3-4 days delivery timeline is scoffed upon nowadays. Depending upon the product type, customers prefer same-day deliveries or 1-2 days' deliveries. They don't care about how many orders a platform is processing or how far an item has to travel before reaching their doorsteps. Thus, the modern courier service provider brands have to ensure agility as their top priority. By agility, we don't just mean displaying flexibility on the go, but also about smartly reshaping the logistic system as per the understanding of the customer expectations. |For instance, the rise in sales volumes also proportionally increases the need for reverse logistics aka return management. The process of taking returns is usually far more complex and often costlier for the brands compared to the shipping costs from brand to customers. However, it is a necessary process and often logistics service providers find themselves constrained due to technology limitations such as outdated fleet management or logistic systems.
This is where advanced cloud-based e-commerce logistic systems are now emerging as the ideal solutions for courier service providers and logistic firms. The cutting-edge software can integrate various components of the supply chain such as fleet management and warehouse management together. Modern software comes equipped with technologies such as Artificial Intelligence, Internet of Things sensors, and data analytics. This added power of technology allows e-commerce logistic service providers to cater to large marketplaces that receive up to a million orders a day or more.
Even though the pandemic peak seems to have passed now and people are getting vaccinated globally, the online shopping trend will keep growing and customers will avoid going to crowded markets as much as they can. Through a smart cloud-based logistic system, a courier service provider can simplify the transportation of goods, inventory management, monitoring of the entire supply chain, management of all fleet operations across locations, from a single window. Further, the power of cloud would allow the users to access the system on desktop as well as mobile devices. Thus, a cloud-based logistic system would also enable field staff, maintenance staff, and drivers, etc to remain connected on a real-time basis. Integrated GPS not only allows tracking of all shipment movements but also provides the customers with updates regarding the movement of their parcels and accurate delivery estimates.
With online retail becoming the new norm of shopping, the boom in e-commerce logistics is clearly visible, and businesses now need to digitize and optimize their supply chains to ensure a seamless and desirable customer experience.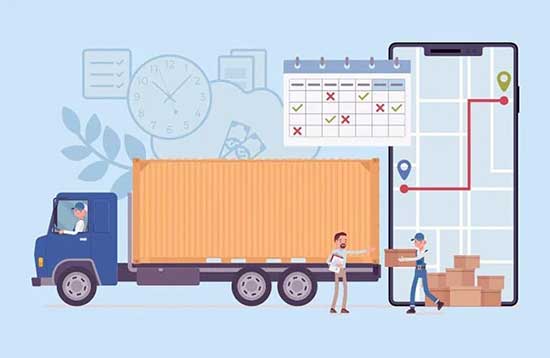 Lets Start Driving Revenue