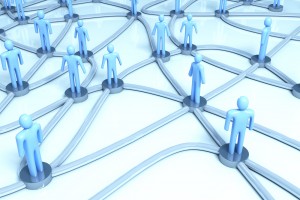 Large multinationals with presence in multiple countries often face the challenge of reducing their payroll processing costs. Since payroll is governed by the country statutory and industry regulations, it is important to ensure compliance to avoid any fallout arising out of inaccurate computation. Many companies have found to their horror that they have been underpaying the wages and overtime for years. Such issues not only jeopardize the company's reputation but also put a huge strain on the payroll department since the entire credibility of the payroll is lost.
Most companies have taken the route of outsourcing the payroll to external vendors. However, most outsourcing vendors do not have a unified solution to address legislative requirements of all countries. Payroll Aggregators are bridging this gap by managing the multiple vendors in each region/country and being the single contact point for their clients. This calls for high vendor management and integration costs.
Since multinationals run multiple businesses, it is impossible to implement a policy that fits all. Mergers and acquisitions require exception handling. Some businesses demand exceptions to match the pace of the industry. Exceptions are also often created for the senior management and the rising stars of the company. Since most payroll systems do not allow such fine-tuning of the policies to suit business demands, this results in a lot of manual work for the payroll team, thereby increasing the payroll cycle times as well as the risk of over or under payments.
Sometimes the payroll systems are customized to deliver a solution on case-to-case basis. Not only this calls for continuous spend to fund such customizations, it also means that the payroll software becomes impossible to upgrade when the provider releases the next version. Many large companies have been stuck with older versions of the payroll software for this reason.
Companies like Ramco Systems (www.ramco.com/hcm), have invested into building a unified payroll platform that enables companies to run their entire payroll on a single platform. Coupled with its integrated Human Resource Management functions, this comes as a sweet alternative to eliminate the pains of distributed vendor management, data management and consolidation. Designed with powerful capabilities on exception handling, the solution allows configuration of policies based on parameters that can be fine-tuned easily to meet the ever-changing business demands.
Exception riders can be setup by company, department, position, employee type and other organizational attributes thereby automating any complex payroll calculation. Ramco is now developing a path breaking optimization for its payroll engine, called Ramco Minnal. Using in-memory processing and advanced optimization techniques, this will reduce the processing time for thousands of employees from hours to a few minutes saving precious computing costs and improving the payroll cycle time. Currently available for 48 countries across the Globe, Ramco's multi-country payroll solution is fast catching up with large players like SAP and Oracle to provide an alternative to the business community, who has been spending millions of dollars for system integration and customization.
Blog by: Gurinder Pal Singh, General Manager & Business Consulting : HCM & Payroll Practice, Ramco Systems