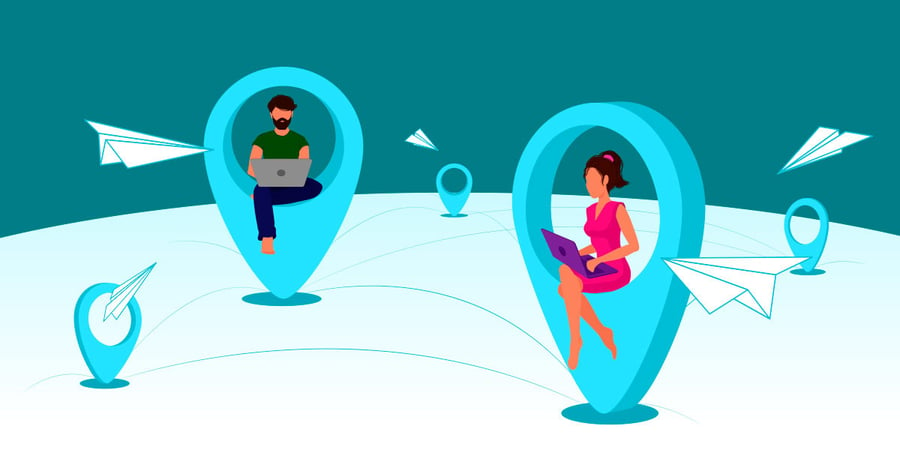 The wave of digitalization has completely transformed the economy and the way in which businesses function. While it has helped businesses streamline and speed up multiple processes and cope with uncertainties, it has also helped employees in tracking nitty-gritty about their salary, performance, leave balance at any time of the day.
Though every business has unique functions and is different in terms of goals, size and requirements, efficient payroll management is something every organization needs to do. And, the HR managers and executives, who are already burdened with innumerable tasks and activities, especially, due to the shift in the working environment, it is inundating for them to manage everything swiftly and efficiently.
However, with the payroll outsourcing service providers stepping in and taking the lead, the complex payroll processes have been simplified and made stress-free with innovative HR management software, thus, enabling the professionals to shift their focus to their core responsibilities. Especially, when remote working is here to stay for a long time and has become an integral type of working environment, it is vital to have an efficient payroll management system that enhances employee engagement, keeps them informed about the changing protocols or regulations of the organization, and tracks end-to-end payroll process.
Important Factors to Be Considered While Paying Remote Employees
Irrespective of the fact that all your employees are from your physical office's location or the adjoining areas or from different regions of the world, it is an arduous task to manage the payroll of your employees. However, it is undoubtedly more complex to manage the same when you have employees from different regions as they might have different tax regulations and rules in their country. The complexities an organization might face are:
Deciding the entity that would pay taxes

Different tax laws and rules of the federal or state government

The applicable labour laws of that region

Varying currencies, tax withholdings and frequency of pay
These complexities may further give rise to the chances of penalties and errors, thereby, making outsourcing payroll processes a strategic move to manage payroll of remote as well as other employees.
Major Challenges in Processing Payroll to Remote Employees
With the rising need for innovations, creative and progressive ideas, and the aim to expand the business globally, business owners feel the need to create a diversified workforce with people from different regions of the world. However, behind this great idea lie a few challenges. Let us understand these challenges and navigate through them.
Statutory Compliance and the Associated Legislation Issues
One of the major challenges of processing and managing payroll is staying compliant. This task becomes even more complex when you have employees working remotely across the globe as understanding and complying with the federal and state laws of different regions needs a team of employees who are well-versed with the knowledge about the general and labour laws of different regions. However, a well-established payroll outsourcing company having expert professionals on board can help you overcome these challenges with HR management software while saving your time and effort and ensuring that you mitigate penalties and stay compliant.
Data Security
Payroll fraud is not a rare thing as it used to be. It can be committed in numerous ways, such as false wages, ghost employees, wage theft etc. Therefore, maintaining security is important and challenging for your HR managers and executives or payroll processors.
This can be seamlessly handled by outsourcing this task to a reputable company that uses automated HR management software, thus, reducing the chances of errors and saving time and effort of your employees.
Discrepancies
Being a part of this dynamic work environment, managing remote workers' payroll can be error prone as well as challenging. Even a minor inconsistency or mistake can easily cause mistrust among your employees. Herein, the use of a streamlined HR management software inclusive of a payroll management system can be the surefire solution to avoid discrepancies.
Timekeeping
This is the common challenge that almost every organization faces – how to evaluate and track every employee's working hours and how to ensure that the remote workers are aligned and working?
With the efficient HR management software and attendance management system, it is easy for employers to track their employees' productivity and set and communicate the guidelines to the employees. You can even include timekeeping frauds which define the fraudulent activities, as well as their consequences, in your remote working policies.
What Differentiates Ramco's Payroll Outsourcing Services from Others?
Ramco's payroll management system offers an all-inclusive HR management software along with exceptional payroll management services for helping you manage your employees located and working in different regions. Our suite of services includes:
Modern and agile cloud infrastructure

Intelligent chatbots, which facilitate enhanced employee engagement as well as the response rate to queries

Centralizing payroll functions across different offices for pushing automation efforts, reducing investments and training time significantly

Error-free and accurate AI-enabled payroll automation embedded with anomaly detection and data validation
With our competitive payroll outsourcing services, you can make your organization an employee-centric organization for remote as well as other employees and keep them satisfied, loyal and motivated for achieving organizational goals. So, where are you at? Reach out to us to know more about our agile tools and exceptional services.
Contact Us for Global Payroll