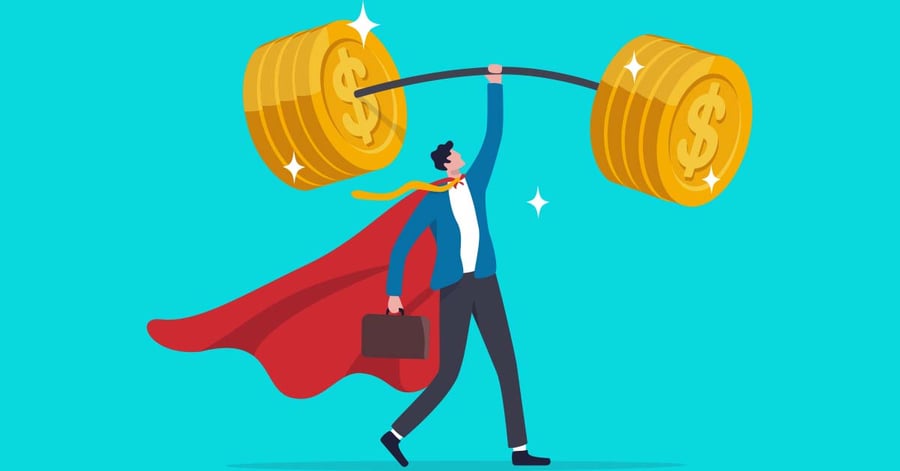 Every small or big business has its way of handling payroll services and paying employees (full-time and freelancers). The organization must ensure that every data input, like taxes, bills and invoices, complies with existing laws and regulations. But, as the laws and compliance rules keep changing from time to time, the processes involved are often complicated and challenging. Add the complexities of handling the payroll of a globally distributed workforce to the list, and the challenges intensify even more.
Although getting payroll right might seem easy, it is not. With so much on the table, HR managers alone can't bear the weight of the entire process. The complexities associated with payroll management makes end of the month pay day a nightmare for HR professionals. In our 26 years of experience as payroll service providers we have seen many businesses making simple errors and suffering avoidable penalties.
Knowing the challenges beforehand can help you make a checklist and refrain from making these mistakes.
Hence its paramount to identify payroll processing challenges to find appropriate payroll solutions for your business.
Challenges of Payroll Processing
Compliance Regulation Issues
Staying compliant with the laws and regulations is one of the major challenges that companies face today. There are several rules and legislation to be followed - labour laws, state regulations, and statutory compliances, to name a few. These regulations and laws are complex, and many don't know them well, and they also get revised from time to time.
This creates a chance for compliance-related mistakes, leading to significant fines and penalties. And if you choose to run payroll manually, the chances of making mistakes increases. And no matter how much time you spend learning the laws and regulations, they never cease getting revised.
Seeking help from payroll service experts like Ramco can help you delegate the strenuous process of payroll management. Entrusting the services to an expert you can rest easy.
An effective payroll system can alleviate the problems your company is facing with payroll management operations. Still, it is crucial to choose which technology fits your business and which one you can trust. It would be best to analyze every prospect of your payroll service provider to eliminate possible risks.
Need for Increased Flexibility
Payroll management is not limited to just paying off your workforce. Businesses would need to track changes in employees' schedules -which can influence leave, payroll and other processes- to coordinate and calculate overtime and other payouts. Some of them may even require coordinating schedules and remote payroll management across multiple regions. You can't overcome these challenges using a manual payroll process, investing in payroll service providers is the way to go.
Problems with Time and Attendance Management
Employee attendance is taken in several ways, including card swipe, punch in and out or even signing. But calculating pay requires a mountain of paperwork where the data must be duplicated and passed around several departments. This simple daily task not only involves a lot of time and energy but also increases the likelihood of making errors.
Difficulty in Managing Remote
With more people working remotely in today's scenario, traditional HR and payroll administration is impossible. While hard copy management of leave and compensation is not viable, e-mail processing tends to be chaotic as it requires various submissions, verifications, approvals and coordination.
Onboarding and offboarding processes which usually require much documentation and face-to-face meetings are also not possible. That explains the need for automation of remote attendance, training, performance management, leave requests and other HR and payroll tasks. 90% of the time remote workforce payroll would require an online payroll service and that adds to the payroll managing complexities if you are doing it manually.
It's hard to keep data encrypted and safe these days. Increased reports of cyber crimes and breaches might also inflict impacts on the payroll service sector, just like any other industry. Hence, strengthened security can help secure data and more.
Inconsistency in Policies
Company operations and policies will keep changing, and if you are a payroll professional, you are supposed to keep track of changes and make necessary changes accordingly.
Challenges in Payroll Computation
Continuing with excel sheets in place of the payroll system to manage all payroll service related data can result in the following issues:
Data entry errors and misapplication of rules lead to incorrect payments.
Difficulty in handling and accessing payroll records
Manager finds it hard to comprehend the information filed in order to approve it.
Difficulty in managing tax audits as the data is dispersed.
Some of the challenges of using outdated payroll software include:
Doesn't fit the company's operations, regulations and requirements.
HR information and tools, including attendance, leave, employee benefits etc., aren't interconnected.
No automatic adaptation to the statutory updates.
Payroll processing is not an easy task that can be handled by HR professionals manually without any hassles. A variety of challenges can impact data accuracy and compliance structure. Payroll Digitization with a trusted payroll service provider is the right move if you wish to eliminate challenges.
Contact Us for Global Payroll