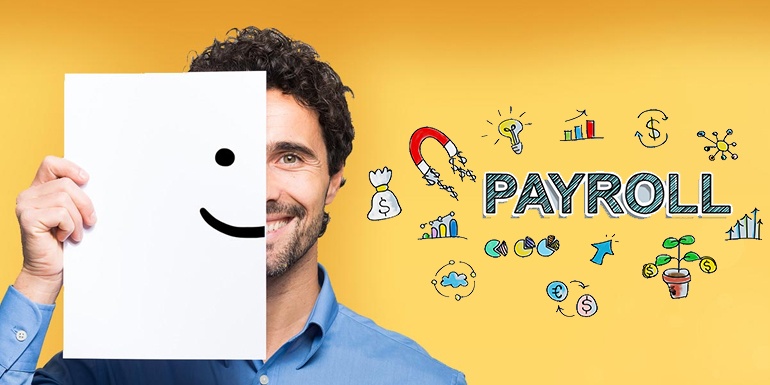 Payroll management has become an integral part of every enterprise's wish list of key organizational prerequisites. This functionality has definitely come a long way from just a bookkeeping task to currently being the bedrock of employee satisfaction and organizational success.
In addition to the standard expectations from an effective payroll management solution, such as pay calculation and attendance, the current players of the business landscape are also increasingly banking on this component to ensure their employees' emotional well-being.
For many organizations this transition is probably new and drastic - placing employee wellness on par with customer centricity, digitalization, and payroll. Employees are indeed an organization's prized resources. Every organization's course toward its vision, its transformational journey that matches the changing needs of the business landscape, and its efforts at adopting to new technologies are intrinsically dependent on the capability and passion of its workforce.
A definite essential of today's payroll management solution is thus to include robust features that enhance employee engagement and catalyze their commitment to organizational growth.
But since payroll management is all about implementing efficient payroll processing methodologies, keeping track of employee benefits, and following up on individual tax calculations, shouldn't these elements be enough to satisfy an employee? Not really! Employee engagement in essence goes way beyond these rudimentary elements. The term refers to the efforts taken to inspire employees to perform beyond their best and contribute passionately to the success of the organization. In a nutshell, employee engagement involves motivating employees to partner with the organization. This is not an easy task from a payroll management point of view since this approach deviates from the statistical nature of the payroll world.
So what's the solution?
The answer lies in looking for scope of employee empowerment within payroll as a function. Let's look at some of the potential aspects of payroll management solutions that enable employee engagement.
Confidence of data security
Payroll solutions are obliged to ensure complete secrecy of individual payroll details of every employee. Hence providing secure, permission-based access across multi-channels (from desktops to mobiles) and constantly staying up-to-date on the latest data security compliance norms are key to gain employee confidence.
Easy access to specific information
With every functionality experimenting with bots to manage routine tasks effectively, can payroll operations be far behind? These exciting technology options provide efficient alternatives for employees to conveniently get answers to their payroll-related questions such as salary status, deduction information, additional benefits, and many other such common questions. Solutions that have a user-friendly interface facilitating simplified and confidential interactions provide a definite boost to the much-desired employee engagement.
Personalized support for individual employee plans
Payroll solutions must accommodate personalized features for employees to plan for sudden requirements - say, opting for specific benefits, planning budget needs, or monetary assistance for an event. They should be able to interact effortlessly with the system through simple chat or messaging formats from any source - over mobile phone or laptops - to seek answers to their queries. This employee self-service option is hence key to delivering optimal transparency with a high level of security as a key differentiator in enabling employee engagement.
Simplified and accurate attendance and leave management
One of the primary pain points for employees is to track and account for work timings, overtime, and on-field activities. With the current work landscape moving way out of the four walls of the workspace, accurate tracking of employee working times and maintaining worksheets has become quite a challenge. Managing instances such as an employee forgetting to log in at work or a sudden deputation activity is always stressful for the employee. An integrated solution combining Payroll and time and attendance providing Simple means of managing such instances and seamless approval processes can go a long way in delivering on the employee satisfaction promise.
Ensuring accurate compensation packages
One of the basic essentials of an efficient payroll management solution is its ability to ensure that every employee is accurately compensated for - a completely transparent system that provides detailed information and drill-down options for every payroll component of individual employees - such as leave details and attendance information, employment agreement details, pay information, allowance details, pay benefit management, and many other relevant data. Accuracy of information is essential to ensure complete confidence of the employee in the organization.
Change management initiatives
Change is a constant element across all functionalities of every organization. Hence, a flexible and scalable solution is the need of the hour. Equally important is a robust framework that smoothens the transition process for the employees. The success of every employee-related payroll change initiative depends on its effective adoption by every stakeholder. An intuitive and easily adaptive systems enabling seamless change management always scores a perfect ten with employee engagement.
Multi-country Payroll Integration
With most organizations going global, and seamless movement of employees from one country to another requires, a single platform offering a multi-country-enabled payroll management solution.. Tracking geography-specific statutory or regulatory compliance measures is essential for ensuring a smooth payroll management experience for the employees.
Thus incorporating "human" elements into payroll management delivers perfectly on empowering employees. Going beyond standard payroll functions and building a trusted emotional connect with the employees help in establishing immense goodwill and value with them. Delivering payroll management solutions has indeed become an art that uses futuristic technology to connect with every employee with trust and confidence. Moreover it also makes sure that you can prepare for a new age workforce.
Make a smart and well-informed selection of an efficient, yet 'human' payroll management solution for a seamless employee engagement. Contact Ramco Payroll for more!
Contact Us for Global Payroll