Just because it's in fashion and a young trend, does not mean you should jump and get that cool scar. Unless of course…….
ERP on Cloud! That could have sounded as outrageous as torn jeans or wrinkled shirts or tangerine hair streaks. Such uber-stylish stuff is better left for experimentation of teens, is what you would have thought, and rightly so.

But is some bottom-up adoption of SaaS variants crawling into your office? Is it poking and hinting that indeed a big young lot of developers, sales/HR or IT folks in your organization have since long started using cloud with full frenzy and oblivion to what you prefer?
So are you already too late? Should you follow something just because it is in fashion?
There is certainly no pressure of getting a tattoo, no matter how 'in' it is, if it affects you in any of the following ways:
Does not suit your skin
Is a tough choice because of its permanent nature
Does not fit your personality and attire
You don't find a good expert worthy enough to trust with your blood
Can be too much for your pain threshold
Well, Cloud ERP options, add-ons and substitutes (for hosted monoliths) can trumpet many advantages but you can still avoid this de rigueur club, if you are stuck in any of these dilemmas:
Your organization is too complex and large for a cloud ERP, specially for the scale-out needs you tend to have
You may rather want to own a system ten years from now instead of losing control
Your existing IT policy, hardware, application environment is just not hospitable for a cloud ERP as of now.
Security, data isolation and privacy still top your 'I don't know' list
You have heard those nail-biting tales of Clouds collapsing and causing unexpected lights-off crisis mornings
There is always a not-so-cynical other side of SaaS-based ERP. There are umpteen reasons for not staying stuck in some ossified legacy ERP. That does not mean to be frivolous about that fear of 'what-if' and 'outages'. But then surprise downtime windows roll down due to many reasons, some of them pretty much in our control.
A slew of outages have admittedly been reported in last two years and underlined as a caveat for Cloud. They can happen due to specific malware, sloppy designing, infrastructure trundling issues and other vulnerabilities popping up at an odd hour.
Do you keep your ships locked in the harbor for fear of 'what bad might happen'? Absolutely not. Get them out for progressive winds, and it's not a tall feat to accomplish as long as you put crisis-proof SLAs in place, your expectations streamlined and well understood across the contract stages, and have ready-for-fire teams in place at both sides, specially the vendor's.
Plus, if you can go an extra mile to follow best practices, seal all holes with proper due diligence for the right solution or right vendor instead of jumping headlong, your Cloud choice can turn strategic and not just tactical – the ideal way. Managing expectations, pinning down deliverables, having adequate stand-by planning, risk-benefit stock-taking, in-depth contract inking, secure interfaces or APIs etc are quite the clincher for a successful, smooth, less vulnerable cloud-decision.
One benefit of any SaaS alternative is shorter and easier implementation window but that also translates into a rigorous preparedness on your part for pre-implementation phase, thereby reducing security and blackout worries.
Cloud is neither a tightrope walk on risky heights nor a fad of a trend to be blindly copied, if you look up, close and personal. The benefits of turning over a new page here are immense, long lasting and less-risk-burdened if you approach some brass tacks beforehand and look at it from the right prism.
Firstly, for an independent department/team within a group or for a SMB or mid-sized firm, it means a lot of capital-intensive burden gone if they can let someone else take care of heavy-lifting around infrastructure and other needs of an ERP. This also means that they can have something better than a clunky and sloppily-cobbled-together system if they cannot afford a costly licensed ERP. Pay-per-use is more than the financial part, it translates into other operational and management aspects also. You need not invest too much for uncertain future needs and can scale up or down as per business requirements. That also means shrinking idle compute and hardware capacity.
Secondly, ERP in Cloud format translates into agile, fast, smooth and easy roll outs compared to big-bang versions of conventional ERP. It further eases the strain of tracking upgrades, maintaining teams, skills and lock-in issues. Agility was an odd word in old-era licensing and deployment formats, but it's an imperative today's extremely digital and competitive business world. Big data pressures, self-service imperatives only accentuate the need.
Thirdly, both traditional ERP and new breed of vendors have evolved enough on this curve to assure technology parity and platform functionality for a cloud option.
Fourthly, IT's role per se is changing at a blistering pace from that of a guard, purveyor or janitor to that of a smart enabler and catalyst, more so as people in HR, marketing, developer cabins are turning too savvy to be told or ordered or policed around for their IT preferences. A-la cart IT days are being taken over by self-service IT as we move ahead.
Fifth, Cloud models, specially by vendors who understand the domain, industry and specific pain points, have proven their worth on flexibility and elasticity already. A look around your industry can give enough glimpses that SaaS can overturn hardware purchases and re-architectures into a smooth, plug-and-play day whenever your business meets expansion or growth triggers.
If you can pick the right vendor who is consultative, insightful and can deliver integrated, secure, trusted service, and not just IT support; you are in the right place, beyond the dilemma U turn.
As to the bigger picture, it will help your IT teams to provision resources smartly, build applications, design workloads and harness features of SaaS architecture and once you have the right solution, there is umpteen integration and value-addition spits on top of your IT platforms.
Not all new ink is to be feared. Tattoos can be really fun.
Parting advice: But stay away from getting your boss's or significant other's name etched for eternity on your wrist. And if you can avoid Crocs, we assume you know the difference between fashion and stupid herds. Have a dapper day ahead!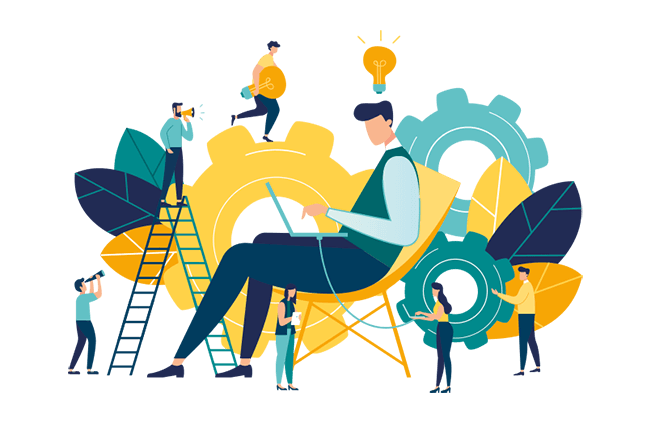 Contact Us for ERP Software