Will you take your car to maintenance centers when you spotted minute oil seepage on it? Of course you can, but mostly you will wait for the next service due date. What if it is a major engine breakdown? You may have no options left with, but go for maintenance. This is because the severity and consequences of an engine breakdown is enormously higher than oil seepage from your car. But it can be seen that the occurrence of such catastrophic breakdown will be quite lower, maybe once in four years for a well-conditioned car. It is found that a lot of maintenance tasks are carried out that can be considered as redundant, wherein it consumes time and money giving no beneficial effect. Modern industries focus mainly on implementing lean methodologies and Just-In-Time (JIT) systems by incorporating better reliability systems in their maintenance operations. These systems should be capable of segregating out such redundant maintenance tasks (or waste in industrial terms) from periodic maintenance checks. Same situation exists in aviation industries too, where it is found that components that don't require frequent maintenance or removals are subject to Preventive maintenance (or hard time maintenance) i.e. the components are subjected to maintenance/removal in a fixed time interval though it works well. Considering financial aspects of such maintenance, the industry has taken to Reliability Centred Maintenance (RCM) methodology.
The term 'Reliability Centred Maintenance' was coined by few public papers authors and some senior executives at United Airlines (UAL). Though RCM methodology was in existence for decades, there were difficulties in determining the reliability parameters of each component in aircraft. The wider usage of aircraft maintenance software by airline operators has opened up a way for analysing and tracking reliability for each component associated with an aircraft. Aircraft Maintenance contributes more than 12% of the total operational cost in aircraft. In this era, Airline operators are striving hard to reduce their total operating cost. Most of them try to achieve this by inducting reliable and efficient aircraft focus on improving their flight schedules. Improving the work flow in repair station is another attempt preferred by maintenance organizations.
Reliability Centered Maintenance, or RCM, is a logical, structure framework for determining the optimum mix of applicable and effective maintenance activities needed to sustain the desired level of operational reliability of systems and equipment while ensuring their safe and economical operation and support. In other words, RCM is a methodology to segregate the maintenance tasks based on their criticality and thereby revising its existing maintenance program considering financial benefits as well as ensuring safety. This can achieved by carrying out a four step standard procedures like: 1) Record Part History Details (for failure data collection), 2) Fault Isolation, 3) Reliability Analysis and 4) Reliability report showing revised maintenance program. RCM methodology can be successfully implemented in an ERP solution by incorporating its major four activities like Reliability data gathering, FMECA, Maintenance task selection and Reliability report generation.
Ramco Aviation ERP solution supports such complex business scenario. Its Reliability management module is well capable of capturing all the above mentioned activities required for RCM implementation. Operators can track the discrepancy with fault codes and cause codes as defined in Fault Isolation Manual (FIM). Ramco's Reliability helps in computation of repeat interval and thereby helps in identifying the occurrence probability of individual components. A good decision making on task selection can be done with the help of MTBUR (Mean Time Between Unscheduled Removals) analyzer. Last but not the least Reliability report generator is equipped to publish reliability data in SPEC 2000 format for OEMs.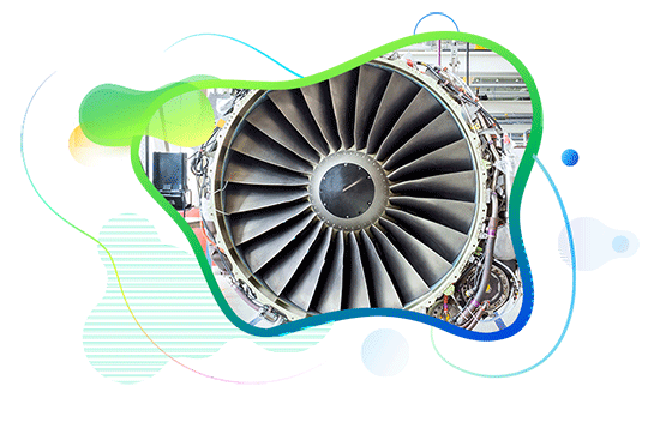 Contact Us for Next-Gen Aviation Maintenance Software