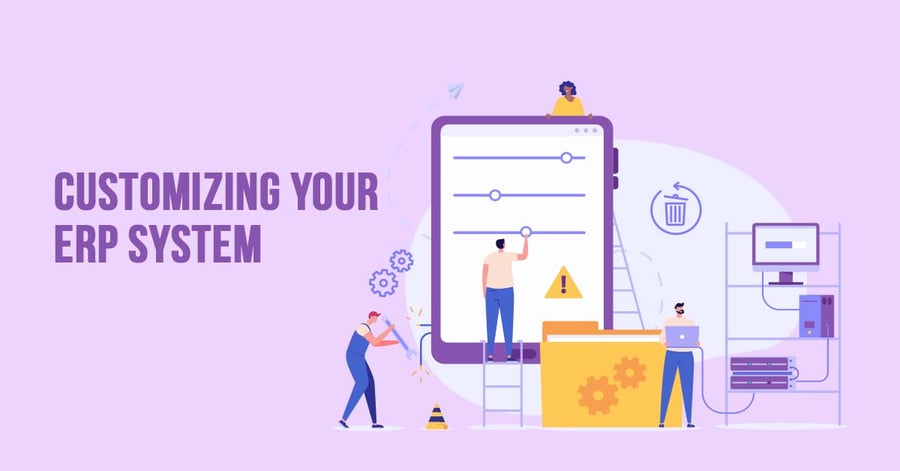 International operations, remote and on-the-go working as well as digital transformation of businesses are some of the key realities for any of the contemporary businesses. Companies are leveraging tech solutions such as the ERP system to streamline their operations, improve customer experience and efficiencies. However, when a business decides to implement a world-class enterprise asset management system for its operations, it faces challenges in customizing it to the specific business needs. After all, the vendors make such software for mass market, and may not offer out-of-the-box suitability for each user.
If you are looking for an advanced ERP system for your business then you must know about these customization challenges and also about ways to overcome them:
Top 4 ERP system customization challenges
Making customizations that truly benefit the business
Before deploying an enterprise asset management solution, you need to be clear about what objective it is aimed at serving. It could be improving productivity, streamlining workflows, cutting costs and so on. The customization process will be successful only if the specific goals are achieved.
Not going overbudget
Over 40% of the companies end up overspending on ERP implementation than the budget initially allocated. For large global companies, this could be additional cost of hundreds of thousands of dollars. This additional cost could have a much worse impact on mid-sized companies that work on a lower revenue base and thin margins.
Management of the custom ERP
Typically, a vendor will offer dedicated support for the standard software, and provide users with updates and patches. You will get support in implementation and initial testing etc. However, when companies customize the software to add bespoke features and integrations, they need to spend on maintenance of such customizations at their end. At times, the IT teams might get confused whether a glitch is to be handled at the vendor's end or the company's end. As a result, it could affect operations and even cause cybersecurity risks.
Making employees use the new tool
New technologies such as advanced cloud ERP system might be something that your employees are not used to. They may struggle with it or even avoid using it and continue with the old practices that they had mastered. This change resistance often proves to undermine the software deployment.
Step-wise guide to overcoming the ERP customization hurdles
Goal setting
To begin with, the company needs to first set clear goals. Brainstorming between leaders and workforce has to be done on whether and what kind of ERP tools will bring about the desired efficiencies to the business. Ideally a cloud-based enterprise asset management system will be able to offer all kinds of customizations and integrations to suit the business. It would be able to serve demands of organizations in every sector and scale. Still, there can also be times when the business doesn't even need ERP. Therefore, set clear goals before you start looking for a software.
Define the extent of customization needed
Too many customizations can cause confusions. Vendor's customer support team might not be able to provide timely resolution of such customizations, and overcoming malfunctions, cybersecurity challenges and updating the software could be major hurdles. Therefore, it is important to clearly define and limit the customizations to the minimum and only as per the core needs of the business.
Accurately estimating the cost of customization
You would know the vendor quote upfront, but you must also take time to calculate precisely how much is likely to be spent on the customizations, and not only the initial costs, but costs of maintenance and subsequent updates should also be calculated.
Selecting the right vendor
Customizing the ERP system doesn't necessarily imply that you hire developers and designers to create additional features. A world-class SaaS vendor would know that each client project is unique, and will offer customization as a part of the product deal. You need to find a provider with adequate experience and understanding of global operations as well as cutting-edge technologies. Going for an ERP system based in cloud, and offered by a vendor ready to provide managed services support would be highly recommended. It is better to select a partner that is able to manage the system throughout – from implementation, to service and support. It ensures that the customizations are managed centrally.
Conclusion
ERP customizations are a necessity, but if carried out without due planning, they can cause headaches for the business. Market leading service providers offer cloud-based ERP Software solutions that offer customizations and seamless integrations with leading third-party software as well. Therefore, if you are going for an ERP deployment, make sure it is not a legacy tool, but a cutting-edge ERP system that will serve the business effectively in the years to come!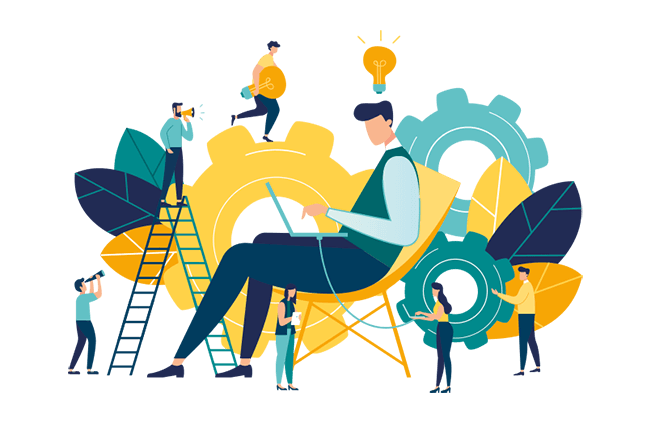 Contact Us for ERP Software