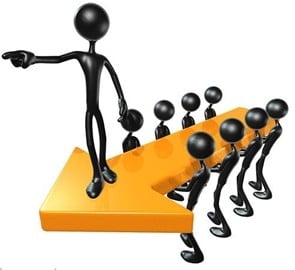 Perhaps because of past habits, the top management is usually not interested in taking a stake when it comes to finalizing an ERP. The problem is that ERP is still viewed as "yet another software" item being brought in to solve business problems. While that point of view is not wrong, it also doesn't present the correct picture. The impact of ERP on an organization's workflow is tremendous, which means the involvement of everyone is a must. So if you've been tasked with completing the implementation, how do you make sure the top management buys the idea of participating in the process?
Here are some tips:
Show impact on business: It's best to start by talking about the key business metrics and how the ERP implementation will improve them. Make a report of how much success you are expecting and why. That is sure to turn heads.
Relevant case studies: Nothing beats learning by example, especially when it comes to the cloud. Make a study of which competitors or other companies are doing well with their ERP implementation, and how the involvement of top management brought about a big change.
ROI projections: Last but not the least, show how the ERP will help lower costs and provide greater return on investment. It's a great way to show one to one correlation between ERP and enterprise operations.
Experience might tell you there is an uphill task ahead, but there is no need to despair. With the right planning and execution you can rope in all the stakeholders and make the implementation a success.