The Financial Controller of one of our customers shared a recent experience of their month-end book closure processes uncovering inventory pile-ups at one of their remote maintenance bases. This detection was apparently made possible by an "Account Inquiry" page within our application! He was impressed with the level of visibility that not only allowed them to spot and address an internal process issue in a timely manner, but more importantly, helped them avert a potential scrutiny by the FAA on the repair process, tracking and segregation requirements for unserviceable items!
An incident such as the one above and similar feedback from our users directly involved in accounting functions across customers, have reinforced my faith that effective accounting solutions for Aircraft Maintenance organizations require to be 'specially crafted', taking into account the uniqueness, complexity and business imperatives of this industry. A generic finance application would not be geared up to spot exceptions such as these, leave alone reporting the details of the package, aircraft and or component parts and quantities concerned.
There are innumerable reasons why the unique practices of Aircraft Maintenance organizations warrant customization of their standard financial software and the following are my Top 3!
# 1 : 'The Accounting Policy'
In order to be able to mirror the maintenance accounting policy of an operator, the accounting set-up function of the software needs to recognize key drivers such as parts, maintenance and work-order types; levels of checks in a package etc.
Policies around maintenance expensing within this industry vary from P&L write-offs, capitalizations and in some cases even amortization on the basis of the remaining life of components.
Parts expensing policies range from expensing off parts on receipts or issues or retention until phase out! Furthermore, the organization's work in progress as well as cost and revenue recognition policies need to be honored in conjunction with the above drivers.
'A financial software needs to have a seamless process level integration with core asset management functions, to offer a framework for capturing the various drivers'
# 2 : WIP & Repairable Inventory
Business events executed as part of core operations, such as Rentals or Exchanges of Parts, Swaps or Cannibalization, Consignments or PBH Conversions, changes in condition of parts, BERs, Salvages, various forms of claims etc impact the value and ownership of capital and current assets.
'Work in Progress and asset sharing are unique features of this industry; at any point in time about 50% of the organization's inventory is in float!'
Special treatment of the complex liability management equations that emerge from a perpetual movement of parts through the inventory, repair cycle and back, continues to be a challenge. The accountant would also need complete visibility and seamless drill-through from account balances to the feeder transactions.
A true aviation financial solution is one that is co-engineered with the core function and therefore dovetails into the core business operations without compromising the visibility and reporting requirements of the accountant!
#3 : Asset Accounting Efficiencies
Imagine, approving an outside vendor's engine repair invoice with a complete visibility on the quotes and amendments; viewing the BER & Salvage value on the invoicing function with ability to zoom into repair order quote documents! Doesn't it sound logical that the fixed asset register should tie up seamlessly with the component and aircraft records, along with physical tracking of the components and also providing inputs on asset usage into the depreciation system!
The pay backs from a task based Maintenance and Engineering solution can truly multiply if the solution extends its philosophy to the financial solution. The ability to track asset maintenance expenses as direct operating cost provides decision makers effective tools in understanding business performance.
Ramco's Aviation solution recognizes the business value of this approach and presents an integrated Aviation Financial solution offering which is ground up and built for the Aviation enterprise!
Blog by: Shanthi Krishnan, Head - Aviation Product Design, Ramco Systems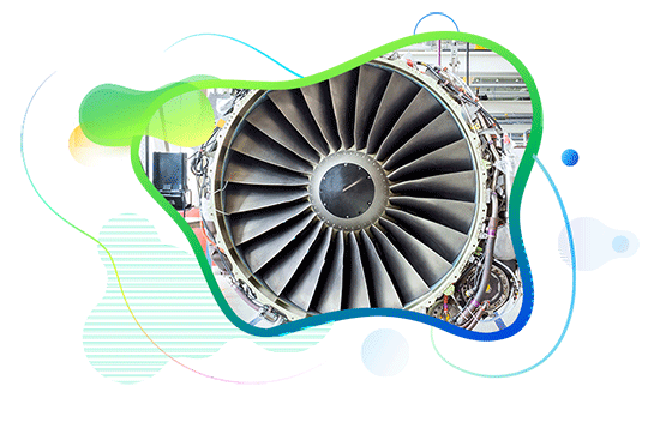 Contact Us for Next-Gen Aviation Maintenance Software