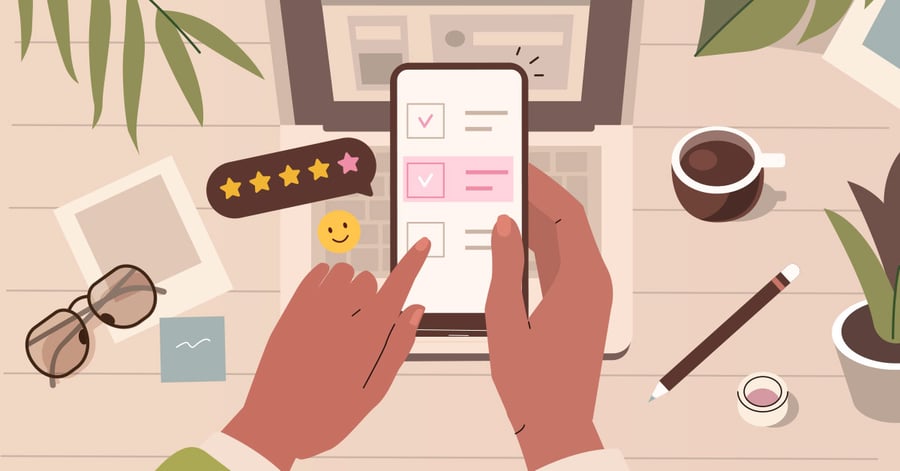 Every business owner has a vision of expanding and scaling their business to greater heights over a period and achieving ambitious goals. Expanding business nationally or internationally means widening your talent pool that you can tap into. However, hiring talent from different regions and countries comes with its own set of challenges, which are beyond just local employment laws or regulations to comply with. It also adds to the complexity of managing and handling a globally distributed team.
Herein, outsourcing the payroll system to a well-established and reputable service provider that offers services worldwide would be a perfect solution. It would help navigate through payroll compliance of your diversified workforce and in implementing a global payroll system. However, choosing the right payroll service provider may not be as easy and straightforward as it might seem to be as you need to evaluate and comprehend many important factors and ask open questions.
We've put together a few important factors you can skim through before choosing the best payroll outsourcing service provider:
1. Services
The services that the payroll outsourcing service provider offers is one of the most important and decisive factors involved in choosing the best service provider for your business. Many providers also offer complementary services, technologically advanced tools, and software along with basic payroll processing services, which becomes the key differentiator here.
As every business is unique and has distinct specifications, you would require flexible and customized services depending on payroll frequency, company size, and the type of industry. Therefore, in the first place, you need to determine the type and scope of services your company requires and then find a payroll outsourcing provider which fits in with your business's requirements perfectly.
2. Accreditations
Accreditations help businesses gain confidence in the chosen payroll service provider as it indicates that the provider is deemed competent by one of the chartered bodies and is trustworthy. Payroll accreditations recognize the payroll providers who have robust processes for incorporating legislative changes, are committed to long-term learning, development, and payroll compliance, and follow best practices.
3. Experience
Why is considering the number of years of experience one of the determining factors of choosing the best payroll system service provider? This is because, the service providers with years of experience have diversified experience in handling different circumstances, adapting to fit in the needs of different businesses and coping with changing laws and regulations. Moreover, as well-established, and experienced service providers work with different companies worldwide, they are knowledgeable about the nitty-gritty of many industry types.
4. Security
With the increasing number of fraudulent activities, data security has been a matter of concern and importance for all businesses. Especially, when it comes to outsourcing payroll systems, it is inevitable to protect employees' data which includes sensitive data like their bank account details.
Therefore, it is important to check through the terms and conditions of the payroll service provider and get in touch with them to clear all your doubts in this context, leaving no room for confusion or misunderstanding. In addition, it is crucial to choose a provider who will secure your money properly, for which it is preferable to ask questions like – Who all will have access to the sensitive data and how will it be encrypted? What are the employee screening procedures undertaken? What type of insurance coverage would the provider offer?
As the payroll system is a crucial function, it is important to make a well-informed decision.
5. Cost
Before finalizing any product or service, every business explores multiple options and choose one with the minimum cost and maximum benefits. The next thing they usually consider is whether they need the service on a contractual basis or not. Most service providers offer various payment options, such as month-to-month without long-term contracts whereas a few of them may require long term commitment. It is also essential to consider whether you'll have to pay by the pay period or by the month. Then, based on how frequently you process payroll, the pricing structure that you will select will have significant financial implications.
Lastly, do not miss out on checking the scope of services offered to you in the price quoted and which services are optional, otherwise, it may lead to dissatisfaction and disagreement later.
In addition to the above-mentioned factors, you should ask a few more questions, such as:
Is their service compatible with your employee benefits offerings?
What are the security mechanisms in place to safeguard their employees' payroll data?
Do they have a cloud payroll system in place?
How will they handle the payroll requirements when your business will expand internationally or nationally?
Select Your Payroll Service Provider Wisely
Outsourcing payroll and compliance management processes is an appealing and valuable option for companies and businesses today. When you choose the competitive payroll service provider, your company will be able to effectively handle legal as well other compliance needs while benefitting from less expensive and simple payroll management.
Therefore, considering the increasing complexity of payroll management processes and labour laws, dynamic rules and regulations, outsourcing services to an experienced and reputable payroll service provider for handling your payroll system efficiently would be a wise business decision.
So, If you are searching for a renowned payroll service provider who can take care of your diversified payroll system with customized and flexible payroll solutions, get in touch with us to have a detailed discussion about your business and our services and how are we a perfect fit for each other.
Contact Us for Global Payroll