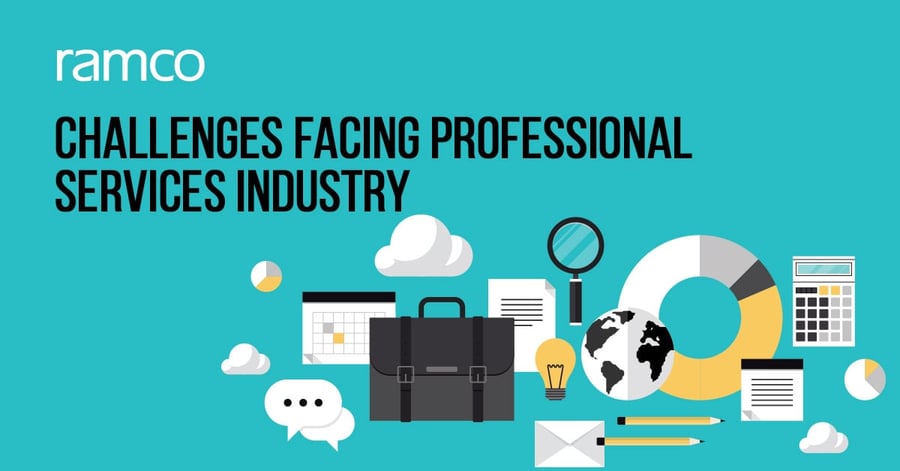 Tom Deacon, Director, Digital Global Head of one of the largest multinational professional services companies, Turner & Townsend, said, "Professional services firms are struggling to articulate and demonstrate values." This is true.
The COVID-19 situation aggravated the problems for professional services industries as they strived to maintain a good customer pool, combat cost pressures, focus on skills, billing, etc. Simultaneously, an increase in the competition made it difficult for professional services organisations (PSOs) to direct their attention towards long-term strategy. Instead, short-term goals hogged the management's time. Let's take a closer look and understand the professional service industry in brief.
What is the Professional Services Industry?
Professional services industry refers to a business whose core function is to provide particular expertise or service, instead of manufactured products. And, these services span over multiple industries such as legal, finance, marketing, and technology. However, to excel in any domain, the professional services industry or firm must offer innovative and progressive solutions, otherwise, they might not be able to compete. Management of projects is one of the key challenges that the professional services industry faces which comes with the additional complexity of managing globally spread resources allocated to these projects.. Project management and resource planning emphasises on hiring the right people at the right time. Human Capital Management is equally important for the professional services industry as they need to know the number of people to hire, when to hire, and where to hire.
Key Challenges that Payroll Services Industry Players Should Look Into
Some key challenges that professional services organisations must consider include:
1. Consumer awareness
The consumer wants valuable services. If a professional services firm does not deliver valuable services, then the client would not want to work with them. PSOs sometimes fail to understand the importance of readily available information and face business problems around not delivering what their clients ask for. They should make use of technology that will help them by providing up-to-date information on various parameters that will help them when they are dealing with their clients. Investing in a suitable order management system should be a priority.
2. Financial challenges
Many professional services industries take financial decisions that make them fail way before their first anniversary. Almost 75% of the professional services start-ups don't survive for a long time due to bad decision making. Companies should prioritise the cash flow for the business. Expenditure shouldn't exceed the company's profit. Cash management should be a critical skill for any PSO.
3. Technology
Primitive use of excel spreadsheets deters from increasing productivity and efficiency and improving collaboration and visibility. Spreadsheets are time-consuming, manual, and provide siloed and scattered information across individual desktops.
Also Read: Background of SRP – A blessing to the Professional Services Industry
Failure to embrace technology increases the difficulty for professional services industries to compete with competitors. The right and advance technology like machine learning will address clients' needs and operations. These are indispensable. Leveraging technology will enhance the efficiency of your company. The customers are well aware of the important impact of delivering services with tech.
4. Winning new businesses
One of the challenges for a PSO is maintaining the existing clientele while searching for new clients. Though it is important to maintain the on-going client relationships, it is crucial to add on new clients to stay current, boost your revenue, and keep your team agile.
Sarah M. Williams, the founder and director of 816 New York, a brand strategy and communications agency, mentioned, "…You don't want to be too reliant—especially now during COVID-19—on only a few relationships, since things are so much in flux."
Real-time data and visibility of clients, projects, and resources are essential to develop new service offerings and expand the business.
PSOs require an enterprise resource planning software that provides complete visibility across important metrics such as customer satisfaction, performance analytics, and project implementation, execution and delivery, all in one place. This makes it easier for organisations to identify the best opportunities and respond and react faster to changes in the market.
5. Hiring
There is a vast pool of talent out there. Diving and picking the best ones from this pool for a professional services firm can be a major challenge. When you recruit the talent, there is a big checklist that involves sourcing for the recruits, verifying their profiles, interviewing them, and onboarding them. The process does not simply stop there. The company has to induct them properly into the organisation by training and guiding them. It can take a few days or weeks for the new hire to become billable and start generating revenue for the company.
There are employee payroll software that provide the employee and manager with ways to systematise the entire payroll process. It lets the managers set employee objectives for the day or week by connecting project management and resource management processes and data. It links these objectives to best practices and the internal knowledge base and assets. Following these practices among others will help organisations to manage their hires as well as profit from their recruitment in a smart way.
Maximising billable hours and resource utilization
As it is said, time is money, and this could not be truer for professional services firms. Every employee's number of billable hours is directly correlated to the profitability of the business. And, due to the fast-paced nature of the professional services industry, there are high chances that your employees' days are filled with meetings with customers and conference calls. It is also common to forget to log these activities as billable. This is just one of the many challenges that the professional services industry faces.
To cope with these challenges, it is preferable to maximise your billable hours by enhancing your expense and time tracking, and advanced resource management processes. With Ramco's robust and progressive payroll processing solutions, you can easily allocate the right project to the right people, and track employees' movement. This comes in handy when you need to change employees' assignments or move them across positions, locations or grades.
Achieving the visibility needed for planning for ongoing demand
PSOs need to balance their time efficiently between planning their future projects and working on current one. Moreover, the projects are becoming more complex. And, if you do not plan for the periods of downtime or increased demand, your business may suffer.
Therefore, to manage everything efficiently, you need access to real-time business intelligence which can help you gain visibility for making informed decisions. This can be achieved with a solution that can bring together the key areas of your business and help you immensely in optimizing and managing the workload while giving AI-driven recommendations for its adoption.
Balancing project work with onboarding process
As your business grows, you need a greater number of employees to manage the increasing workload. However, hiring new employees may increase your work in the short term such as an increase in recruitment lead time, the resources and time required to onboard, etc. And, this is not billable or directly related to your organization's revenue. Therefore, to make this process seamless and save time, you need to search for tools that can automate some aspects of the onboarding process while boosting visibility for managers.
Propitious Future of Professional Services
Advanced and innovative professional services solutions help PSOs understand their internal and external processes. PSOs require an ERP software to not just focus on short-term goals but rather achieve long-term goals such as drawing consistent leads, generating steady demand to improve sales funnel and efficiently managing project and associated resources. Challenging times like COVID-19 is perhaps the best time for PSOs to rebound. PSOs should now focus more on optimising projects, recruitment cycles, and financial management capabilities.
Interested in ERP Software? Let's connect!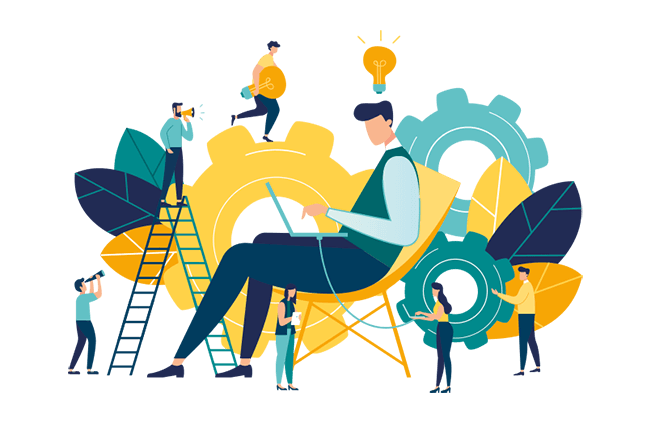 Contact Us for ERP Software