Why do large organizations outsource their payroll?
Organizations do not simply see payroll as just another task in an array of essential corporate functions. It has been identified as one of the most critical functions, which if not carried properly, can hurt the image of the company as well as the business. In any organization, the payroll cost is around 30 to 35% of the total expenses, which is a sizeable amount and a small team either associated with HR or Finance generally manages it. Even then, it is often viewed as a "support" function, and rank lower in the list of priorities. Technical solutions are not upgraded regularly for the fear of incurring costs on up-gradation and also risks associated with upgrades. The solution will remain as it is once it reaches the first level of automation. With outsourcing as an option, this becomes the core task for the outsourcing companies which take care of the cost of infrastructure, timely upgrade of the system, and adherence to the latest statutory compliance updates. That leaves room for the organization to focus on core business operations. Today some of the biggest organizations outsource their payroll.
There have been reports that indicate how large companies prefer outsourcing payroll since they trust payroll partners to accommodate large employee volumes and their complex business requirements. Reputed organizations outsource to optimize cost, ensure adherence to social security and taxation compliance, and replace manual or paper-driven tasks with an automated solution. A business newspaper claimed that according to data more than 70 per cent of the Fortune 500 companies have their payroll outsourced. According to recent PwC report companies that manage payroll, workforce administration and other related tasks in-house spend 18% more as compared to companies that outsource them. That's a significant figure to be considered. Large corporates that have operations across multiple countries look for an outsourced single base solution with one single outsourcing partner.
All the pieces of information stand as a testament to the growing trend of companies relying on payroll partners for their payroll requirements. There are obvious reasons why these top-notch companies outsource the payroll.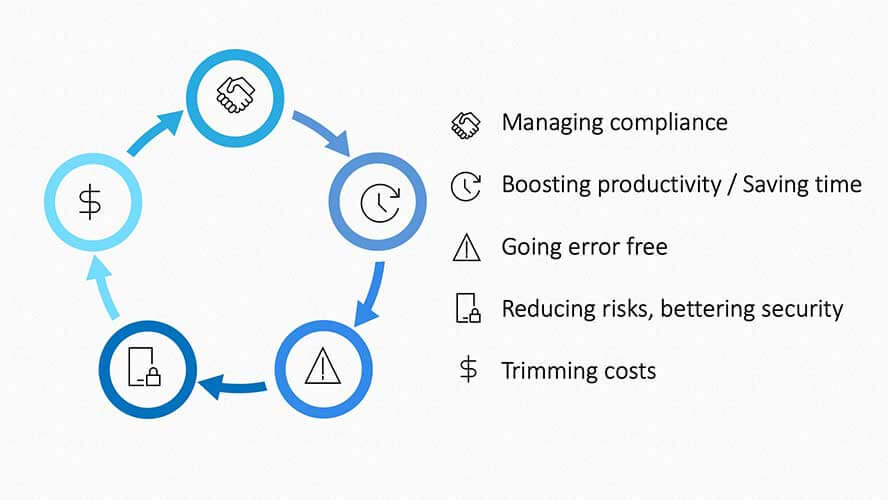 Managing compliance– A challenging hurdle one will have to overcome while becoming error-free and accurate would be to ensure statutory compliance. Organizations will have to keep a constant tab on legislation and government regulations affecting payroll. Payroll partner is often entrusted with this nuanced task, as they are experts in the field and also ensure they update payroll with every change in the statutory laws. They also help in crossing the language barrier and monitoring areas like taxable items, garnishments, reporting, and deadlines.
Boosting productivity / Saving time – Imagine the number of hours a team of experts spends on collating data to process payroll, generate reports; right from information on recruits to components of payroll, tax withholdings and other aspects of payroll. And this would be only for one payroll period, which could vary from weekly to fortnightly or monthly. By delegating this function to a professional payroll partner, HR professionals can focus their time and resources on core business functions to increase efficiency and productivity.
Going error-free – Payroll is a one big number game. Varying tax rates, multitudes of pay scales, benefits and coverage as well as withholdings – there is quite a lot. If you bungle any of it, you will be at the receiving end of disgruntled employees and some unsympathetic authorities. It is crucial that you get it all right, and the right partner guarantees this accuracy which will positively impact the credibility of the employer and the partner.
Reducing risks, bettering security – Payroll mistakes can become red flags attracting unnecessary attention from regulatory bodies. The massive sums of transactions must be done smoothly; there is also the fear of embezzlement. The privacy of the data must be intact. Working with a trustworthy and strong payroll outsourcing partner ensures the protection of data privacy, complete application-level security and great recovery plans and data backups.
Trimming costs – IT infrastructure, automation and timely updates among other things are not just something that will eat into your time. It is also something that will cost you your precious bucks. If anything is executed incorrectly, it will only cause further expenditure. Outsourcing can reduce costs significantly at the technology-acquisition stage and almost completely in terms of maintenance support. With it, you will have access to IT support, great hosting infrastructure and software.
While these key aspects may not be on the priority list for the individual company, it will be a core task for the outsourced partner. Hence, it becomes a commitment and an imperative for the partner to deliver outstanding and measurable results when it comes to payroll function that will be of immense business advantage to the company. It is now evident why top-notch organizations trust their payroll partner to manage one of their key business operations – payroll. The specialized expertise of the payroll partners is, of course, sought after for several other benefits.
Want to know more about payroll managed services? Register for the webinar that will have experts from Ramco Systems and Global Payroll Association discuss the dos and don'ts of choosing a payroll partner.
About The Author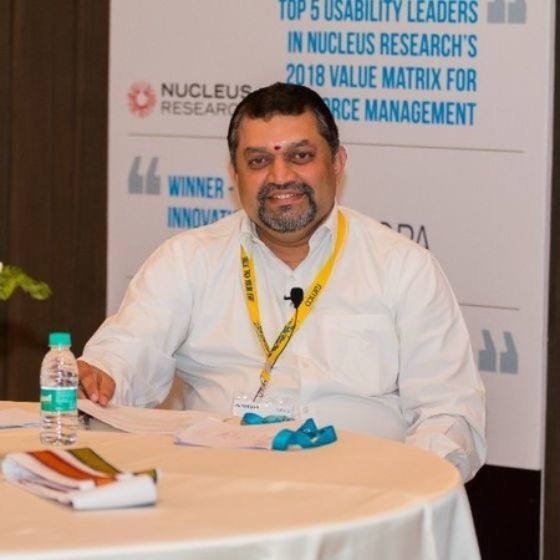 Vishwanathan K A (Vish) heads the Managed Services Business of Ramco Systems Limited.
SUBSCRIBE TO EMAIL UPDATES