A business, be it large or small, cost management is the key for long-term growth and sustainability. If you think your expenses are running out of control, here are 20 useful tips:
Use the right software: Tracking expenses becomes easy with the right software. But do make sure the system is compatible with your accounting team's software.
Be proactive: As soon as an expenditure occurs, make it a point to feed it into the system. Procrastinating will only add to delays and inaccuracies later.
Use the cloud: Cloud computing allows you to amplify your digital assets while reducing your costs. Figure out the right vendor and give it a try.
Go mobile: Ensure that the tracking system allows you to work through mobile devices, as this will increase flexibility and accuracy.
Improve collections: Make sure that you are able to collect the receivables on time for the invoices raised. If required have resources dedicated to work on the same.
Improve cash flow: No matter how much spare funds you have, the most important factor is cash flows. If cash flow is not up to the mark, you need to do some thinking.
Forecast and plan: Use cloud-based solutions to forecast your expenses and plan for the future. Technologies like Big Data make it easy.
Monitor regularly: It's all fine to put financial policies in place, but it's also important to review them regularly to gauge their effectiveness.
Equipment upgrade: Shifting to latest hardware technologies allows you to save on energy costs.
Alternative software: If your software costs are shooting through the roof, look for open source alternatives for popular software.
Be flexible: A good way to reduce fixed costs is be flexible and allow employees to work remotely, for example use VoIP instead of landline and so on. This might be a bit inconvenient but can bring down costs drastically.
Plan for contingencies: Planning for unforeseen events in advance. Data loss, for example—helps to reduce costs and inefficiency associated with recovery efforts.
Outsource: Specialized services such as HR operations, technology, etc., can be outsourced to improve the financials as well as efficiency.
Rethink marketing: Thanks to social media, marketing efforts need not be expensive anymore. Get everyone together and rethink how you can do better in a smaller budget.
Delay incentives: While incentives are important, you also need to manage them efficiently in the big picture. Plan them wisely to reduce the burden on future earnings.
Co-working: Small businesses can easily save a lot by shifting to a co-working model.
Fewer meetings: Meetings eat up a lot of time and are usually unproductive. Instead, devise alternative ways to improve communication.
Rethink facilities: Don't go for fancy stationery, paper cups, etc., when something less flashy but more affordable will do.
Reduce printing: Make it a point to work on digital copies as much as possible. Printed material is costly as well as cumbersome.
Clear objectives: Make sure everyone has very clear objectives for the day, week, month, etc. Implement five-minute "flash" meetings across teams.
Curtailing costs should be the number one priority of any business. Use these tips to improve your finances.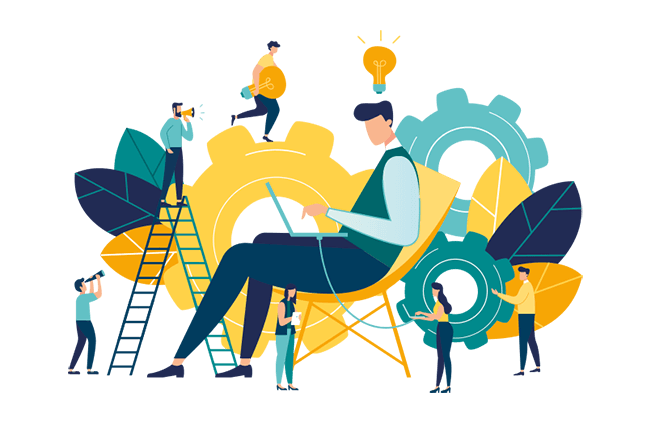 Contact Us for ERP Software