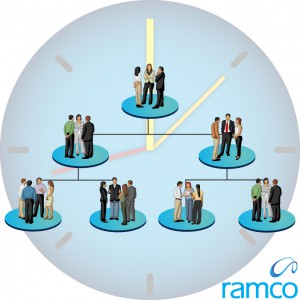 Time is a limited resource and is always a critical aspect in all business strategies. Businesses - small, medium or large, tend to adopt new processes to account for the time spent by their mobile and non-mobile workforce. These processes should be well supported by the system that is used to track the time spent by employees and has to answer some important business questions such as:
- Can you find out what portion of time spent by employees is billable and non-billable?
- Do you struggle to stay compliant with statutory regulations?
- Do you have a problem in tracking time of your mobile workforce?
- Do your reports help you in identifying the root cause for exceptions?
Here are 7 features that I feel is a must in a good time tracking system to help businesses effectively track the employees' time and help align employees with business goals.
Simple Visualization: User interface should be simple enough to blend with the day to day activities of an employee without adding more work to an already busy day. It should also be embedded with graphs and maps to provide better visualization to summarize/highlight exceptions and aid the decision making process.
Device Independent: Accepting time records from only one mode of input is not acceptable anymore. Employees should have the flexibility to record their time either through swipe/biometric systems, desktops, tablets or mobile phones. The workflow and alerts should be designed based on the input mode.
Context Aware: It should be easy to process recurrent tasks quickly and efficiently by providing context sensitive information like recently booked project, most frequently used tasks such as meeting, training, review, interview etc…
Location Sensitive: For organizations with a mobile workforce, it would make sense to track employees along with their locations to ensure the work is done effectively. Eg: Timesheet on mobile with GPS would record the time of a sales person spent at a client location.
Accessible Everywhere: The system should be available over the cloud (without compromising on the security) for employees to access information anytime anywhere while connected to the internet. With virtualization and working from home options being provided to employees, it is increasingly becoming a necessity.
Scalable Solution: The system should be able to address the requirements of small to large enterprises through parameters and configurations and not by customizing the product. These parameters should span from business requirements to statutory norms across countries.
Analytical Reports: The reports should go beyond providing the summary of transactions to provide actionable information to end users. Not limited to reporting, it should also alert the managers and those concerned on occurrence of exceptions and empower them to analyze additional data by slicing & dicing various parameters to improve the productivity.
Ramco HCM's Time Management component is made for businesses that need to accurately track the work times of employees. To know more click here