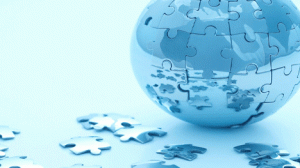 Just as cloud computing comes in many flavors, so is it possible to deploy services in any of the various models popular in the industry. Having an early knowledge of these helps IT manages arrive at better deployment decisions related to cloud computing.
Here's a summary of the various deployment models:
Private cloud: The private cloud is an attempt to utilize the benefits of cloud along with retaining control of the data. Private cloud is mostly controlled by the company only, who has to maintain trained staff for administration. One disadvantage is that private cloud is bereft of big data technology.
Public cloud: The is the cloud as we know it. Data resides on vendor's remote servers, and software, resources, etc., are available on demand. As noted earlier, public cloud is able to use big data technology to generate useful business insights.
Community cloud: The idea behind community cloud is to refine the service offering further by clubbing together businesses from the same community. For example, several hospitals can tie up and subscribe to a common vendor, which helps to distribute costs.
Hybrid cloud: For some businesses there's a practical need to maintain some data on-premise and yet benefit from cloud computing. For them the hybrid cloud is the way to go, as it allows them to set up data-exchange programs that enable multiple deployments to work together.
Understanding the various cloud deployment models is necessary if you are looking to maximize your business returns from the cloud.