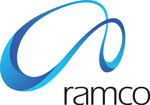 Ramco Systems specialize in providing Enterprise Resource Planning (ERP) services. Its clientele includes over 1,000 companies, from across 35 countries. With more than 150,000 users and 17 offices in various nations, Ramco had turned to Amazon Web Services (AWS) to solve its computing and server provision requirements. Over the years, Ramco has availed numerous services from AWS.
When Ramco started out in 1999, it maintained its own data centres and on-premise servers to service the users. The company needed to provide backup and disaster recovery services for its clients. To do so, Ramco had to quickly provision servers to its customers and meet a sophisticated SLA. While doing so, Ramco incurred substantial costs in both maintaining and powering the infrastructure.
Owing to the extensive portfolio of services from AWS, Ramco chose the reliable infrastructure of Amazon Elastic Compute Cloud (Amazon EC2) Reserved Instances to provide long-term savings. AWS constantly strives to provide quality service to their customers while lowering the price. The tools from AWS also let Ramco manage and monitor their resources.
Along with the Amazon EC2 Reserved Instances, Ramco's IT team uses Amazon Elastic Block Store (Amazon EBS), Elastic Load Balancing, Virtual Private Cloud etc. It also uses AWS Simple Email Services (SES) for messaging services and Amazon CloudWatch to monitor their resource allocations.
The benefits from using AWS have been numerous for Ramco. Amazon EC2 instances are very easy to implement and manage. The scalability of Amazon's services ensures that Ramco can modulate their infrastructure on demand, which increases the cost efficiency up to 80%. A migration to AWS has led to a significant decrease in the capital investment and expenditures involved with operations. It has also increased customer access to Ramco's ERP solutions. All in all, AWS has proved to be a functionally rich solution for Ramco.
UR8FQYVKTCTS