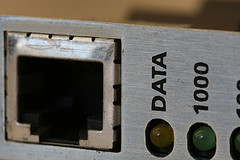 Just as there is Software as a Service (Saas) for applications delivery and Infrastructure as a Service (IaaS) for networking components, the next emerging delivery model is built around data, and it is known as Data as a Service (DaaS). The basic idea is that while collecting large amount of data and analyzing it for patterns can be immensely beneficial to the business, companies usually lack the required resources to perform these analyses. That's why they outsource the data component to a service provider, preferring instead to access it on-demand.
Here are some best practices if you are going to adopt the DaaS model:
Change the primary focus to data. Since you are now going to be driven by intelligence derived from business data, the entire enterprise needs to put data first. This calls for a cultural shift where everyone is involved in either collecting or using data for everyday decisions.
Be cautious when selecting a service provider. DaaS is still new, and it becomes even more important to know what SLAs the service provider can maintain. The best thing is to go for a trial run and see if the offering suits you.
As data starts pouring in, you need to upgrade the analytics capabilities of the company. For instance, most businesses are taking leave of the traditional systems and adopting the R programming language and other solutions.
Finally, you should know exactly when to use data for taking new decisions, and when to fall back on traditional methods, as no single approach is going to be enough.
It's best to hire a migration consultant and get complete knowledge about DaaS platforms before you make the decision to move.
image source : http://www.flickr.com/photos/marcoarment