Brexit – A Game Changer: Implications on Global Payroll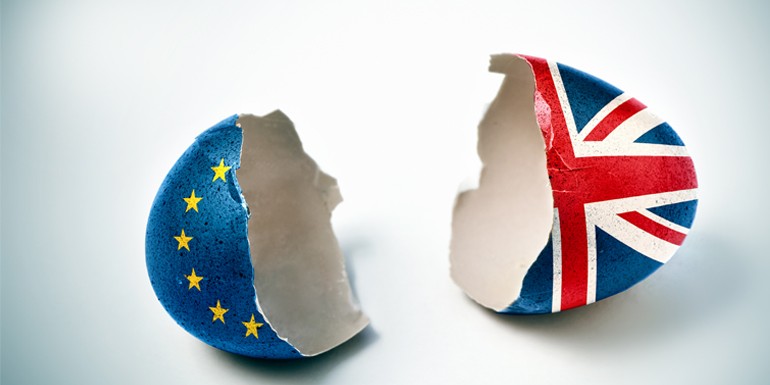 Now that the dust has settled after June referendum on Britain's membership in the EU, the effect on payroll is clearly visible. Brexit will impact many factors which we will consider in this blog but main question is "when".
Under Article 50 of the EU treaty, it could take the UK two years or more to become totally autonomous. Whatever the impact maybe it will happen over a period of time, giving organizations enough time to adjust and prepare. However, as we know payroll is complex and is subject to change,payroll professionals should prepare now to deal with possible changes.
Top 10 implications that Brexit may have on payroll industry:
Many Multinationals from outside the EU have chosen the UK as their European base from which to access the EU's Single Market. As a result, some multinationals may now start considering whether other European countries should act as their base instead. This means global payroll managers may be asked to help in transferring staff from the UK to other EU countries.Every EU country has its own payroll taxes and reporting requirements. Now, this is going to be a challenging task for payroll service providers. They need to identify the required changes to make payroll software compatible to new rules and regulations.
The Brexit vote may also have global payroll implications for companies with continuing operations in the UK, many of which hire employees from other countries within the EU. These employees benefit from the right to free movement of labor within the EU as the single market allows EU nationals to work in other EU countries.But once the UK leaves the EU, it is possible that non-UK employees who are EU nationals will need to apply for work visas and permits to continue working in the country. EU Nationals with a right to permanent residence, which is granted after they have lived in the UK for five years, will be able to stay.Also bear in mind that Brexit could make it more difficult for UK nationals to work in the EU.
As part of its membership of the EU, the UK currently benefits from harmonized payment processing rules across Europe (known as SEPA). These rules make it easier for global payroll managers to pay salaries, tax and social security contributions from a UK bank account to locations across the EU.But after the UK leaves the EU, it may become more difficult for companies to make European payments from a UK bank account. The current scenario has allowed employers to standardize payroll-related payments over recent years so any change would obviously have an impact on global payroll functions.
Pensions can represent an important element in the employment relationship and noticeable proportion of the legislation regulating comes from the EU. However, most of it has been passed into UK law so it would not cease to apply following the UK's exit from the EU.However, the "Triple Lock" for state pensions would be threatened by a UK exit. This is the agreement by which pensions increase by at least the level of earnings, inflation or 2.5% every year – whichever is highest.
Brexit will also change EU's tax allowances and relief for U.K. citizens. All EU countries will award personal tax allowances to EU citizens at the same level as a citizen of that particular country. This will make bringing short-term businesses from EU countries into the U.K. a less popular move.
Now let's talk about how Brexit is affecting data protection laws….
Transferring EU personal data across borders is a complicated and sensitive issue. Currently, EC has only assessed 11 countries as having adequate data privacy legislation.Currently, UK has transposed EU Data Protection Directive 95/46 into UK law. However, General Data Protection Regulation (GDPR) set to become law across all EU member states on May 25, 2018 – casts a long shadow on the UK's data protection position. The GDPR will replace Directive 95/46 and create an even more robust privacy framework that will include mandatory data breach requirements, the right to be forgotten, increased penalties and more.Important point to note here is that, GDPR is a regulation and not a directive, which means UK will not have to implement the GDPR through its domestic legislation i.e. on Brexit GDPR will cease to have legal force
Brexit will lead to shortage of skill labor in UK as a result existing workforce can demand wage increase. This will have an impact on employer wage bill.
Most of UK employment laws are shaped in some way by the laws of EU i.e. Discrimination and family leave rights, health and safety in the workplace, working time regulation.Now UK exit from Europe can have an impact over these laws or it may not have any impact because much of the employment protection provided by Europe reflects accepted standards of good employee relations practices. In this respect, they can be considered fundamental rights rather than administrative measures
In some areas, UK employment law goes further than that required by EU legislation. Finally to maintain strong trading relations with other EU countries, UK will need to demonstrate that it has a minimum employment protections in place in order to make himself viable trading partner.And, if the UK becomes a member of EEA (European Economic Area), he would remain subject to most of the key aspects of EU employment law
Social Regulation and taxation simplification can be a direct result of leaving to gain competitive edge over EU
How can you address the above concerns? Read on..
If U.K. at the time of leaving, decides to remain in the European Economic Area. This means U.K. would retain freedom of movement of goods, capital, people and services. Any EEA citizen has the right to live or work in any other EEA country without the need for permits or visas.
To take care of data protection issue, UK will have to enact domestic legislation that matches the GDPR.
Some EU nationals working in UK will qualify for either indefinite period of stay or British citizenship. Once acquired, it is unlikely the UK would cease to recognize this status. Further complication is that some EU member states do not allow their nationals to hold dual nationality.
Presently, it is impossible to predict all the possible changes with any degree of certainty. But, estimations can be made and we can prepare for future changes in advance. The advent of Brexit alone leads to many processes and procedures that needs to be set in an organization. Adaptable technology that is built to deal with change and constantly evolving payroll landscape in the UK and the EU is a necessity to ensure employee retention, satisfaction and the company's performance would not be affected. It is important to protect your company and employees as well as ensure transition into the new procedures is smooth and easy.
Constantly innovating at a rapid pace, Ramco is approaching Europe market with our HR & multi-country payroll software. Ramco HCM is capable to handle these changes effectively and efficiently and can be customized to address upcoming changes in payroll across Europe. Adaptability, Customization & Scalability are the three important requirements when a policy change takes place. We at Ramco ensure to provide all three of them along with the latest HR Technology such as Bots, AI, Employee Sentiment Analysis & more. If you want to know how we can help you ease into post-Brexit era, feel free to contact us.
About The Author
SUBSCRIBE TO EMAIL UPDATES