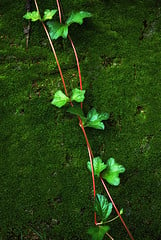 Going green is certainly on the agenda for governments and technology companies. The environment footprint—something which remained missing from discussions for so long—has suddenly become the most important metric. This has necessitated better ERP software, for instance, in order to track the impact throughout a product's lifecycle.
In other words, it is high time the IT industry started moving towards building greener networks, so that the going is easy when the regulatory push eventually comes. Here's how this can be achieved:
Monitor and control usage: Almost every enterprise has a power consumption policy in place, but has a hard time enforcing it. Employees and administrators are always forgetting to switch off the extras, adding considerably to the electricity bills. A way out is to install automatic monitoring, like the PoE devices, to make sure that the equipment or equipment parts not under use can be switched off.
Use virtualization: There is no need for businesses to shy away from virtualization. Apart from saving costs, the technology also allows one to monitor data usage and switch off virtual servers when they are not in use. This is a huge improvement over the traditional hardware, which uses up far more energy when idle.
Network consolidation: Virtualization becomes even better when the network is consolidated. That means changing from a redundant network to an active-active resilient configuration, which saves a lot of power.
There is incentive to go green as in the long run this will save operational costs and provide better return on investment.
Image Source: http://www.flickr.com/photos/aloshbennett/