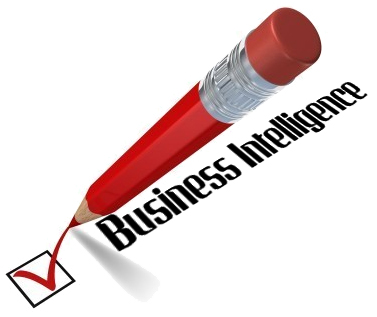 Every organization big or small would like to do everything in its power to improve on current position. This would mean a great deal of data collection and analysis. While there may have been a time when this was possible manually, today, with the amount of data generated in a single day, what has become extremely necessary is Business Intelligence (BI) software.
According to Gartner, Inc. Worldwide BI software market revenue is forecast to grow 8.7 percent to reach approximately $12.7 billion by this year. Gartner analysts also say that the market for BI platforms will remain one of the fastest growing software markets. Organizations will continue to adopt BI as an important tool for smarter, more agile and efficient business. Experts from around the world also predict that, BI is penetrating deeper into the organization as it becomes less IT oriented and more focused on the business as a whole.
A BI software for everyone
Gone are the days when only large corporations could afford to purchase and install sophisticated BI tools. Thanks to cloud computing technologies, numerous opportunities across industries have been created and they are having a profound effect on the BI industry as well. As more data and applications are migrated into the cloud, a number of new data sources are being created. BI providers are quick to leverage this opportunity to come up with cloud based BI tools that use these data sources to help organizations do their analyses according to their needs.
From an organizational perspective, subscription based fee, lower dependence on internal IT resources, elasticity, flexibility and mobility are some of the major advantages of adopting cloud based BI tool delivered through SaaS delivery model.
Commenting on the this topic, Lindsay Wise, Industry Analyst and President of Wise Analytics said,
"When companies want to gain more visibility into what they are doing and become more proactive in relation to business planning and increasing profits, then size becomes irrelevant when looking at the value of BI. This being said, obviously the availability of solutions will differ based on BI's purpose and budget; but this doesn't lessen the value it can provide. For very small companies looking at hosted solutions or applications that are niche and address a specific need vs. full-scale BI offerings are the way to go because of ease of use, quick times to implement and price."
The general concerns
Popular industry concerns about the cloud apply to SaaS BI tools as well.
First, organizations should carefully choose whether to host their feed data in private or public cloud or should they go hybrid. This depends on the size and sensitivity of data.
Second, security compliance is one of the biggest concerns to assess. Organizations should verify whether the vendor offers compliances like SOX, HIPPA, PCI, C2 audit or Common Criteria audit before subscribing to the cloud BI.
Third, resource allocation mode should be exclusive so that a dedicated environment is allocated for cloud BI application and database. The organization should clearly sort out these things well in advance.
Once an organization has dealt with all of these issues, they will be able to upgrade to cloud BI and leverage it to the fullest. This a company can do no matter what its size.
Image Courtesy :: http://www.euroson2009.org