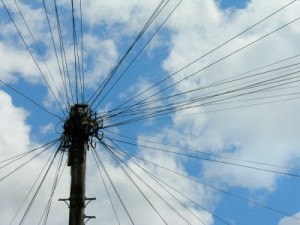 Enterprises tend to get so focused on cloud migration that the real challenge is often forgotten until it's too late: Creation of highly scalable and robust systems. Turns out that the real benefit of cloud is not in taking things online—although it does proffer some key advantages—but in making sure operations can be scaled up or down instantly and on-demand.
Creating Robust Cloud Infrastructures
What can technology managers and consultants do to make this happen? Here are some points for consideration:
Leverage grid-computing: You might have a particular type of cloud subscription, but you're never using all the resources optimally. Then why pay for them? Make sure to employ grid-computing so that your server resources can be freed up if they are not in use, delivering true flexibility.
Go for big data: If you generate a lot of data, the best way to make sense out of it is through the practices of big data. Cloud holds infinite potential, but it works only when computing power is also pervasive enough. And as any technology proponent will tell you, this can happen only through big data.
Distributed data management: It's not enough to have a remote server hold all the important data, as the laws of contingency apply in the same manner. A better idea is to distribute your data points geographically, and make sure that the redundancy is built right into the system.
All this goes on to show that thanks to the cloud, it's possible to get creative and build truly scalable systems that are disjoint from the constraints of hardware. Business focus should now be on getting more robust and flexible.