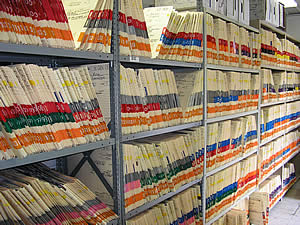 For managers who use ERP tools extensively, generating reports, printing plans and schedules, new engineering designs are crucial periodic activities. Most ERP systems available in the market have an integrated Document Management System (DMS) that is capable of storing and tracking reports, plans, schedules, graphs and designs. These are also termed as digital asset management systems or enterprise content management systems.
For each and every document the following meta-data (which stands for "data above data" – in this case, the details about the document) are important - the name of the document, file type, details about the creator, versions available, directory in which it is stored and indexed content. Managers can feed meta-data at the time of uploading the documents to the ERP. As the document management is an integral part of the ERP system, it is easier for managers from different departments to share documents with the senior management team without the need to send as email attachments or through physical storage devices like CD / DVD.
Most ERP vendors provide integration with email clients like Microsoft Outlook, Mozilla Thunderbird etc. through simple plugins. So, it is easier for the management team to attach the reports and other required documents and forward it to required people outside of the organization as well.
The DMS also enables managers to store different versions of the same document for reusability. In addition, most ERP systems are capable of taking backups periodically in secondary storage. This ensures quick recovery of documents from the backup when the primary servers are down.
Thus document management becomes an easier yet effective task especially when it is a part of the ERP system. By default, leading ERP vendors in the industry include modules about document management and asset management as part of their training programs to the client.