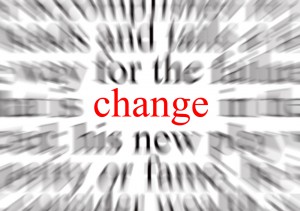 Ever tried fitting a square piece in a circular space? Well, that's what Enterprise Application Integration is all about; taking two different entities and linking them through seamless integration. Third-Party integration provides a simple, secure way to combine the information of one or more applications into a third-party service, enabling you to assemble your system/ working model the way you want it. The key advantage of Enterprise Application Integration is the freedom to integrate external applications of your choice and build your own custom application.
Ramco ERP on Cloud comes with an alternative to integrate with third party applications and systems through its very own Integration tool, iRIS - Ramco Integration Services. Ramco ERP on Cloud (REOC) is empowered with a high performance, flexible and configurable data integration platform which uses programmable adapters, resulting in seamless data integration between REOC and various external enterprise applications. With a web services platform for integrating Ramco ERP applications with other enterprise applications & partner systems, the iRIS comprises of Web service workbench, Integration Workbench, administration and monitoring and facilitates exposure of Enterprise web services API in the standard format and terminology. Using a robust enterprise service bus technology and supporting industry best practices, standards and protocols, this application supports the full Integration process right from the request through the allocation, design, testing, deployment, monitoring and error logging. It also facilitates secure integration management using role based access control for screens and services.
Enterprise Application Integration comes into picture in many of the day to day tasks that a person faces at work. Ramco has managed to provide successful third party integrations across a wide range of applications. Ramco has brought upon the integration of attendance details between a third party system and ERP on Cloud, where the ARS files from a third party system is integrated with REOC to capture the attendance details of employees. Ramco has also integrated Production/Delivery Schedules and ASN (Advance Shipping Notice) from other applications viz. SAP, MS Navision etc… for major clients globally. Similarly, seamless integration can be brought about in many key areas across a range of verticals.
Ramco ERP on Cloud has capabilities to integrate with external systems that come under a wide-range of segments:
Human Resource Management
Financial Management
Technical Document Management
GIS ( Geographic information system )
Supplier, Trading Partners
OEMs
Materials Management
External Service Providers
e-Commerce applications
Customer-care systems
e-mail/Fax
Smart card
e-Signature
Mobile PDAs and SCADA
Barcode and RFID scanners