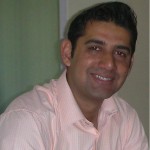 Who are the three people each one of us looks frantically for, when we relocate to a new flat? A cook, a maid, and a washerman. If one is a bachelor/spinster, the service person's list might be a bit longer. When we shift our focus from individuals to the corporate sector, these services along with some other critical ones get broadly covered under the term "Facility Management (FM)". The FM companies provide services that include guarding, house keeping, pest control, waste management, mechanical and electrical maintenance, IT infrastructure management, and many other need-based services.
Though the term "Facility Management" was identified by USA in 1970s, the existence of the services covered under it can be marked to times immemorial. However, in the last 5 years, this industry has seen consolidation, in the wake of competitive advantage, cost, and market leadership. Whether it is G4S or Securitas, the two largest private security service providers in the world, acquisitions has been the underlying word for improving business efficiencies and strengthening global presence. This consolidation has witnessed an impressive thrust in the use of technology. Ramco has been the sole provider of an integrated solution to address the key challenges of these companies like short term contracts, high employee cost and attrition rate, and revenue leakage. Whether it is procurement, sales and operations, finance, asset management, HCM, or inventory management, Ramco's solution has addressed the myriad requirements of FM companies, comprehensively. The fact that the global leaders in the fields of security services (G4S and Securitas) and FMS (Dusters) are its clients, speaks volumes for the acceptability of Ramco's solution in the global market.
According to a report, FM industry is set to reach to $6 billion by 2012 in India, as the industry becomes more organized. While the corporate demand for these services will provide the fillip for more consolidation in this sector, I wonder if individuals will also be able to avail the benefits of this consolidation. Let me explain. Imagine you have a company which is a one-stop shop for maids, washermen, cooks, etc. Once you subscribe with this company, you get all these services with 100% attendance of persons concerned. How comfortable would life be if the day your cook goes on leave, a replacement automatically comes to do his/her daily chores? Will it become a reality, or is it just another wishful thinking? Will the expanse of Facility management move towards "inclusive" individuals or be limited to "exclusive" corporate? Your guess is as accurate as mine.
Posted By: Sameer Mishra