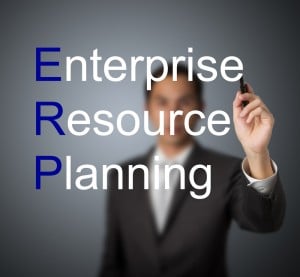 If one knows about Enterprise Resource Planning software, it goes unsaid how difficult it can be to consider all the latest software available in the market and then evaluate what is the best deal for your company. One might not have the required background or time to chisel out the optimum solution for the firm. Hiring a professional consultant is probably the most viable solution. But, like every solution, hiring the right ERP consultant can take some considerations.
Hiring Third-Party Consultant
Most of the software vendors have their own ERP consultants, and offer their services as part of the ERP implementation deal. However, to avoid conflict of interest, it is best suited to hire an independent ERP consultancy firm. Not only does it ensure an unbiased advice, in the long run the audits turn out fair too.
Experience
In an ERP consultant, you have to look for two types of experiences
a) Industry Experience
It's quite obvious to hire a consultant who not only knows about ERP software, but the implementation related to your industry. For example, if you are in textile business, to land the best ERP solution, the consultant should be aware of the intricacies in the production process, employee hierarchy, work division etc. He should be able to handle the technical aspects industry and translate that to ERP efficacy.
b) Software Experience
Look for the number of complete ERP implementation that the consultant has sailed through. This number would give a direct measure of the probability of success for your own firm. Moreover, the turnovers from these successful deployments would help your gauge your own profits. It also gives a measure of how rounded the consultant is – that he can handle everything thrown at him by a generic ERP project
Implementation Methodology
Look for consultants who can objectively explain their methodologies and consultancy processes. The assessment doesn't simply end with a dazzling PowerPoint presentation or a cheesy methodology acronym. Each step of the ERP implementation should be clearly defined to you and in a language which is humbling rather than jargon-filled. Once you can understand the implementation, you can ensure [from a second reference] whether you are following the best practices, implementing a tested framework etc.
Negotiation skills
Since the ultimate goal is landing an optimal deal, the ERP consultant should have fluid deal negotiation skills. Not only should he inform your about the strategy for best pricing, he should know how to negotiate the terms in favour of your company.
References
Get a list of the clients whom the consultant has rendered his services before. Get information from these clients directly about the realities of success of the implementation. It protects your from any sort of sugar coated risk while hiring the consultant.
The right consultant would ensure the ERP project to be completed in the stipulated time and more importantly function the way it is intended to.