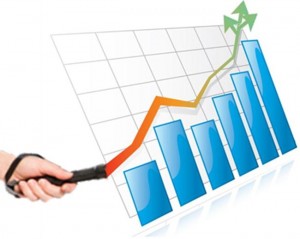 While it's true that cloud computing results in a significant reduction in business cost, it doesn't mean the overall margins for providers need to be wafer-thin. The current scramble in the market can be explained in terms of vendors failing to see the bigger picture and not including value-added offerings in their products. Contrary to popular belief, it's possible to extract a healthy margin from the cloud and stay competitive.
Here are some suggestions on how to improve your bottom line:
Enlarged service offering: Businesses are ready to pay more for those cloud services where they see greater value. And value comes from adding new services and making them as relevant to the client's business as possible. Even though it may largely involve reselling, services that are integrated well with the core offering tend to raise margins.
Move on to PaaS: Platform-as-a-Service is becoming the next big thing in cloud computing. It offers companies, the flexibility of having extensive platforms delivered through the cloud, and for the vendors it brings a much higher profit margin. Of course you need a high level of expertise to be able to sell PaaS effectively.
Target specific industries: It's not recommended to begin by casting your net as wide as possible. Rather than try to convince businesses on the advantages of low cost, it's better to develop solutions for specific industries. In the long run, domain-specific IP puts you in a better position to have higher margins.
Realize that the cloud is still evolving and there are a lot of opportunities to refine the existing systems and sell to a willing market. But this requires keen insight and an appetite for innovation.