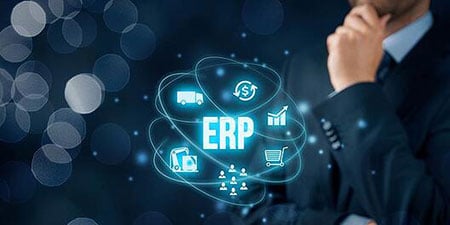 An ERP implementation is a long term commitment. A buyer can do a good job in selecting the ERP products and implementation partners as outlined in earlier blogs (Blog 1 & blog 2) for his current needs. However, is your ERP geared up to your future needs?
Technology is advancing rapidly and organizations are increasingly under pressure from customers and their competitors to keep up with the latest technological developments. Few years ago cloud computing was an emerging technology. Today it is a mainstream application. With the proliferation of mobile devices it is imperative to be able to access your enterprise applications from your mobile phones. Just imagine where you would have been today if you bought an ERP few years ago which does not support these technologies. So which are the technologies an ERP must support even if you don't intend to embrace those immediately.
Social
Over the past decade, technology platforms have trended toward making social network and core business function integration a reality. The use cases for social media integration with ERP are endless. Providing conversation feeds within the ERP is the simplest use case. Millennial have deep social media experience and they are more likely to use it even for business when offered with the ERP, thus increasing ERP adoption. Collaborating with peers without leaving ERP screens instead of writing emails can boost the employee productivity manifold. Embedding social media profiles and history of your prospects and clients into your ERP customer master can be powerful. As and when you decide to jump on the social bandwagon will your ERP be a facilitator or a bottleneck?
Enterprise Mobility
In today's 24x7 connected world it helps an organization to increase their Employee Productivity and reduce the turnaround time by accessing to the required data anywhere and from any device e.g. Tablets, mobile phones and even on Wearable Devices like Smart Watches and Google Glass.
It extends the reach of ERP systems to employees, partners and customers. Logging of orders and service resolutions by field staff on their devices and monitoring business exceptions on phones by senior management are becoming regular features now. It can also play critical role in product development based on inputs from the field force ensuring that the company is updating its strategies in real time. Mobile enabled ERP Solutions can help streamline operations and deliver superior supply chain visibility. Under these circumstances would you select an ERP which is not mobile enabled?
Analytics
Business intelligence has become a major component of the most modern midmarket ERP packages that beats into the heart of a company's performance. In fact industry is now moving up the maturity level to embrace analytics. An ERP generates enormous amount of data which can provide business insights in a useful manner that helps in decision making. Some modern ERPs are embedding powerful business intelligence and analytics solutions in their core offerings. Others are making data integration with best of breed analytics solutions a breeze It may no longer make sense to choose an ERP which lacks both of these capabilities.
Cloud
Cloud reduces total cost of ownership of enterprise solutions and allows employees, customers and suppliers to access to the data at much faster speed from anywhere. These are the main drivers behind enterprises adopting cloud solutions and moving form legacy environment. Robust security frameworks and data centers compliant with privacy laws are bringing down the barriers of cloud computing day by day. Then we have other technologies like Artificial Intelligence and IOT as well.
With new technologies mushrooming and number of skilled resources growing rapidly, artificial intelligence is growing by leaps and bounds. No wonder it is paving way into the realm of ERP as well. AI powered ERP solutions can greatly affect the core of an organization's daily operations by streamlining several mundane tasks, curbing operational expenses and eliminating human errors. The use cases for AI in an ERP are endless. Clustering can be used for discovering product preferences based on demographic factors. Regression can help is predicting future sales with better accuracy. Classification can help predict order cancellation rates and warranty claims. Integration with IOT platforms and processing the IOT data in real time is also an emerging trend in ERP. There are proven use cases in the fields of vehicle and package monitoring, plant maintenance and machine scheduling. New ones are getting added rapidly.
Ecosystem Support
Does the ERP vendor provide an extension tool which makes custom enhancements demanded by say a geospatial application very easy? If the enterprise wants to collaborate with its customers and suppliers does the ERP support easy portal development?
While the ERP may have its standard set of reports does it offer an easy functionality write ad hoc queries and include them into their dashboards. Does the ERP provide an analytics platform with strong data integration capabilities? Does it offer strong visualization for intuitive decision making and easy collaboration amongst users?
On the architecture front does the ERP have a single code base built on a single platform for multiple functions or is it created by assembling different applications? Is it based on SOA standards that works with multiple technologies and infrastructure platforms? This means you can integrate with other portals, devices and applications, phenomenally increasing the power to collaborate with all your business associates.
Once again, when you buy an ERP you are in it for a long haul and you want to live happily ever. Therefore in addition to meeting the current needs it's equally important that the selected ERP is future ready. Good luck!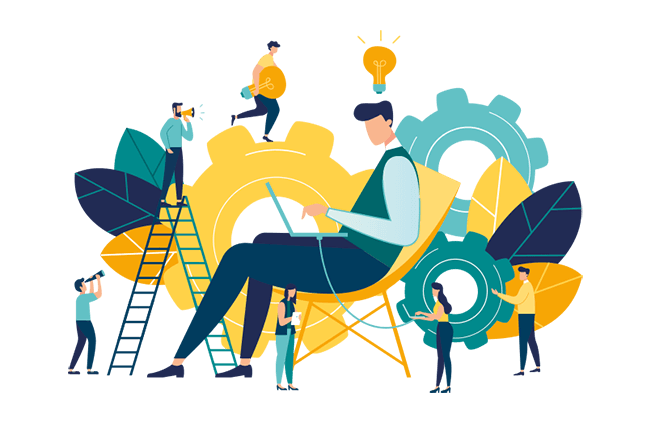 Contact Us for ERP Software