Radio Frequency Identification (RFID) is being implemented in almost all industries and Aviation is no exception as almost every key asset is Mobile.ATA has brought amendment to the Chapter 9 of SPEC 2000 to incorporate the RFID standards in Automated Identification and Data Capture (AIDC) standards.FAA also mandates the tags in aviation should comply with AS5678.
Major OEM/ Airlines /MRO's globally are investing to reap the benefits of RFID technology especially in the Part tracking areas. As the technology is evolving RFID projects are taken on Pilot basis in niche area like Cabin emergency items which will provide the ROI in shorter duration. Tags used are majorly Passive tags with the key data storedare Manufacture CAGE code, Part #,Serial #, Date of Manufacture and country of manufacture however high memory formats in addition to the above also stores the full birth record, Part History and Current mechanic comments as well in line with ATA 2000 part marking standards.
Following areas has proven to offer high potential for Airlines/MRO for RFID applications
Life limited items on Aircraft Cabin which has limited accessibility like O2 cylinders, Life wests if harvested with Part #, Serial #, Date of Manufacture and Date of Last Inspection can be read instantaneous and expectation reports can be generated with no time.
Installing the Active static reader at the tool cribs / Hangars / Shops helps is locating the critical tools and also the alert when it is due for calibration.
Harvesting the key data like Customer Order #, Customer # on the Units received in MRO shop and with static reader helps in monitoring the physically movements and well in tracking the TAT accurately.
Automated Receiving process with comparing to the Purchase order and Advance shipment note and flag of the item need to be expedited based on the current demand/ order priority.
Automated shipping process with comparing the Shipping Invoice and AWB # and preparation of customs records based on Part Record like HS code, DG form , Customer countries requirements etc.
As OEM are moving towards the harvesting the tag during the manufacture itself complying to the safety standards and Organizations developing the RFID related hardware and software are continuously focusing on making the tags to meet the demanding operational / Regulatory conditions , Airlines and MRO will have a significant potential to reduce cost and increase efficiency by embracing the RFID .
High performance tags offer the following benefits
Performance under Extreme Temperatures and pressure and long maintenance cycles
Embedment doesn't affect the component / Tool's fit, form and function.
Memory can last decades storing mission critical birth records
No independent power source requirement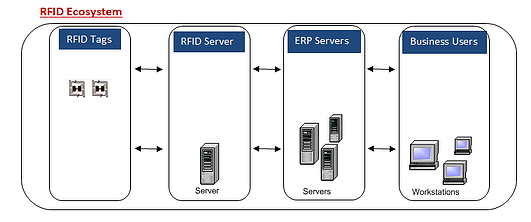 Moreover the real benefit to the organizations as a whole can be achieved if the RFID data is seamlessly interfaces with the existing ERO/MRO systems to build an ecosystem which will increase the data accuracy and well as on time information for better decision making.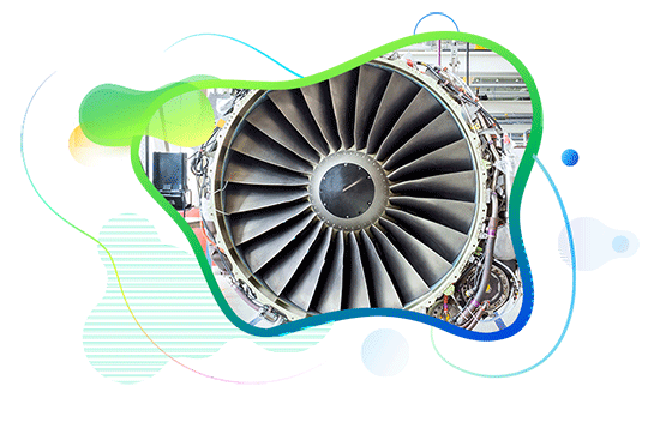 Contact Us for Next-Gen Aviation Maintenance Software